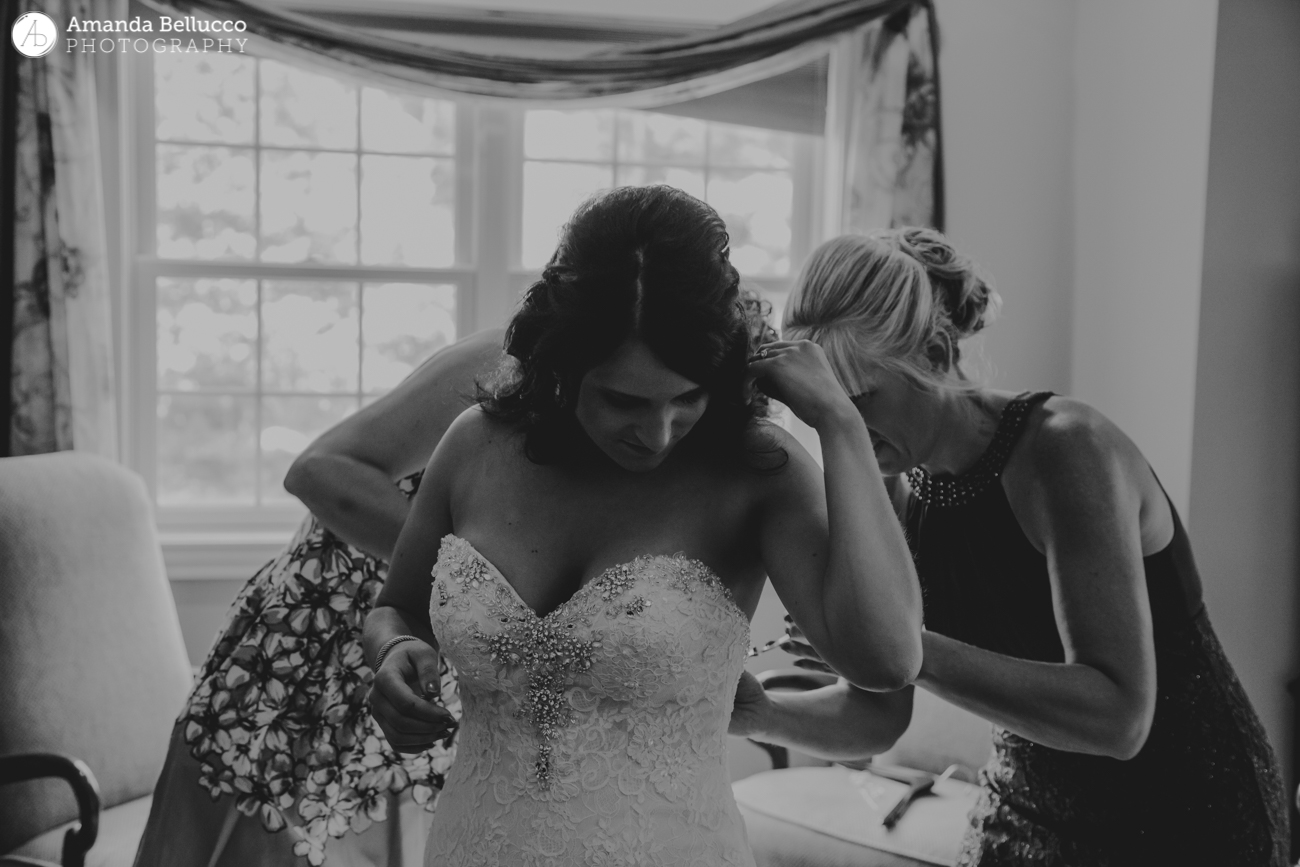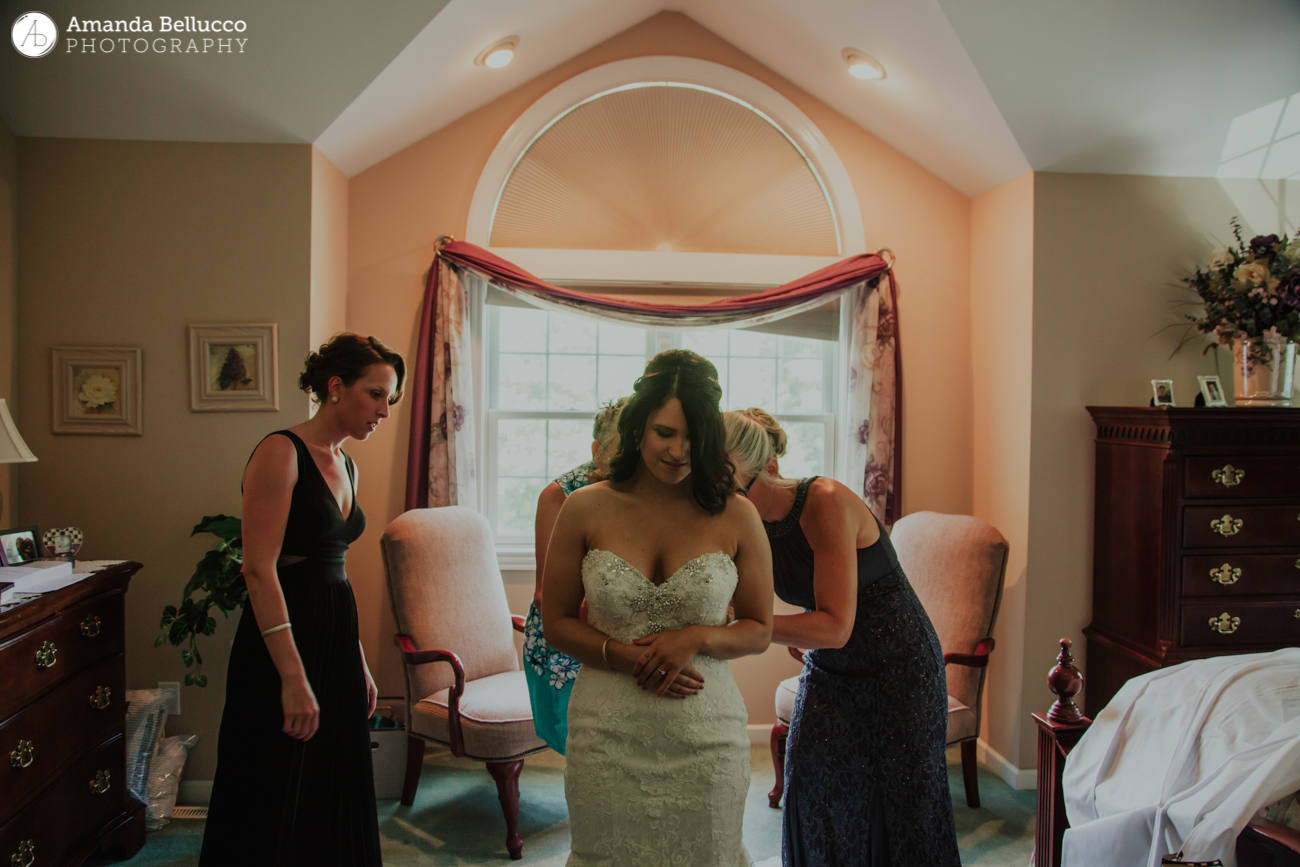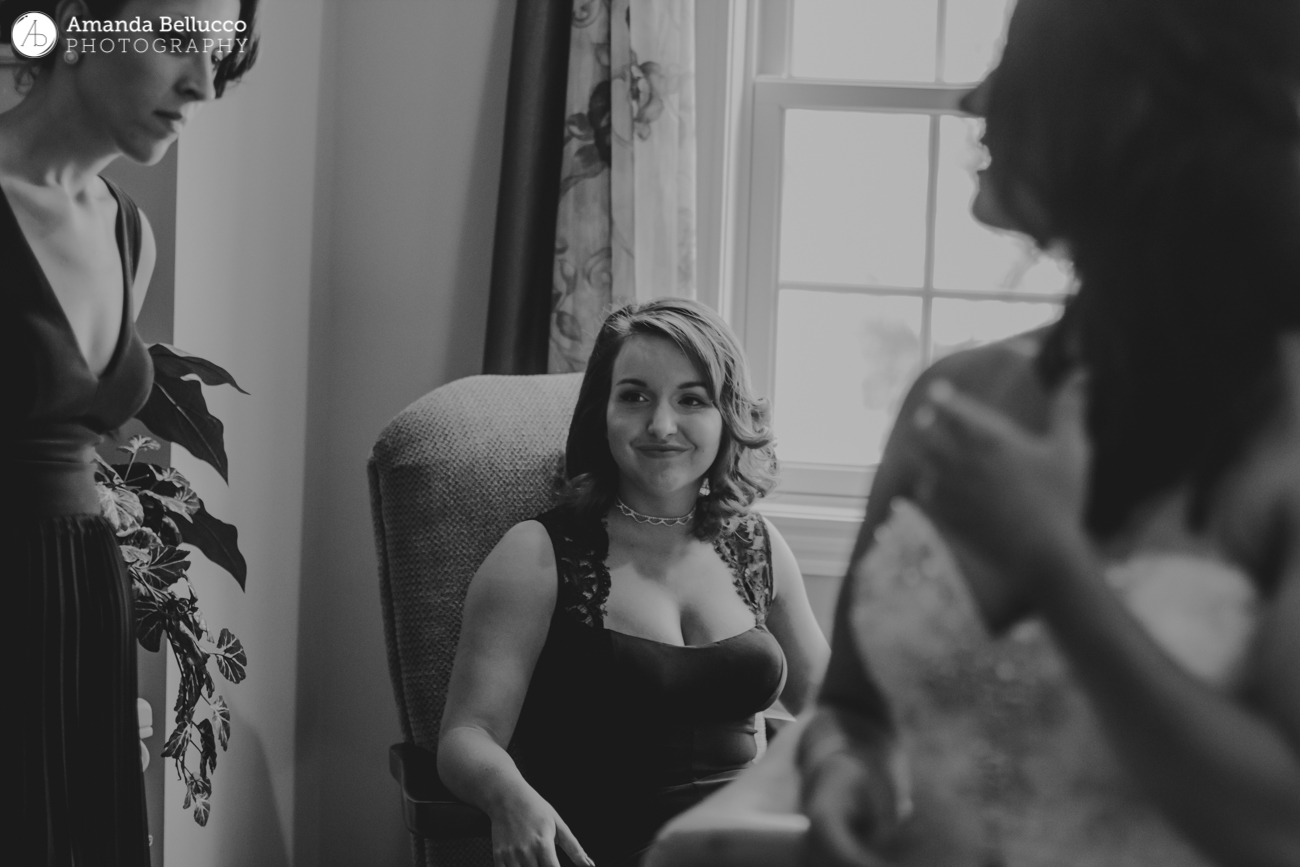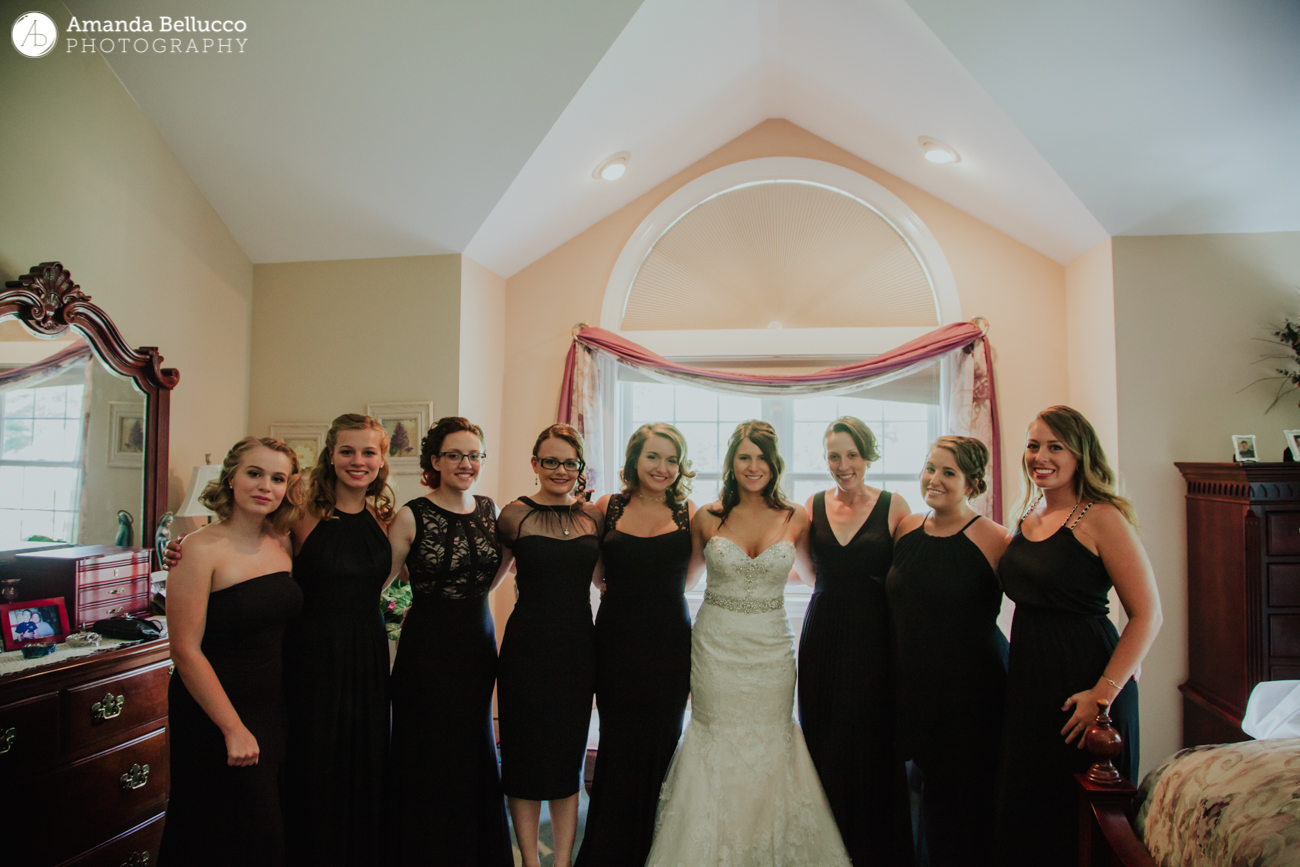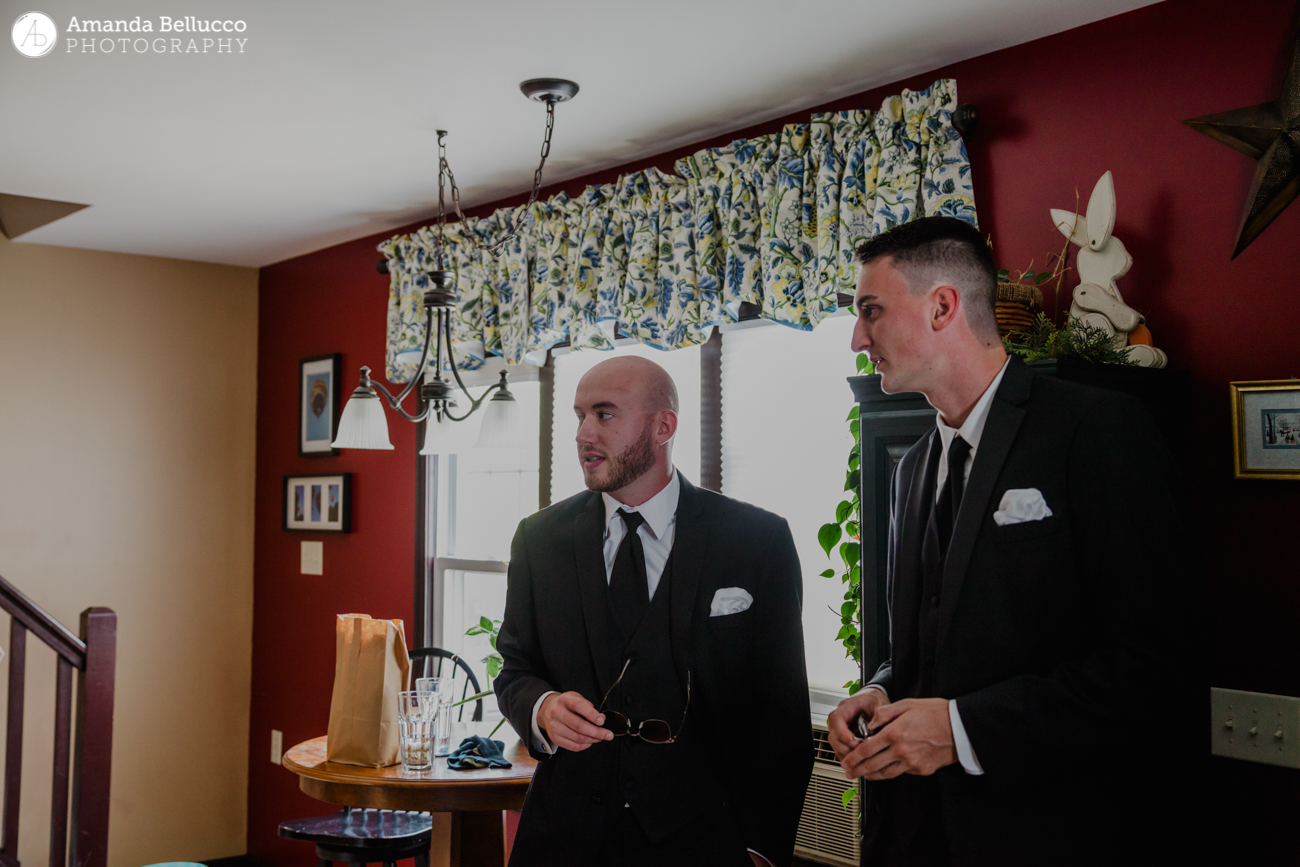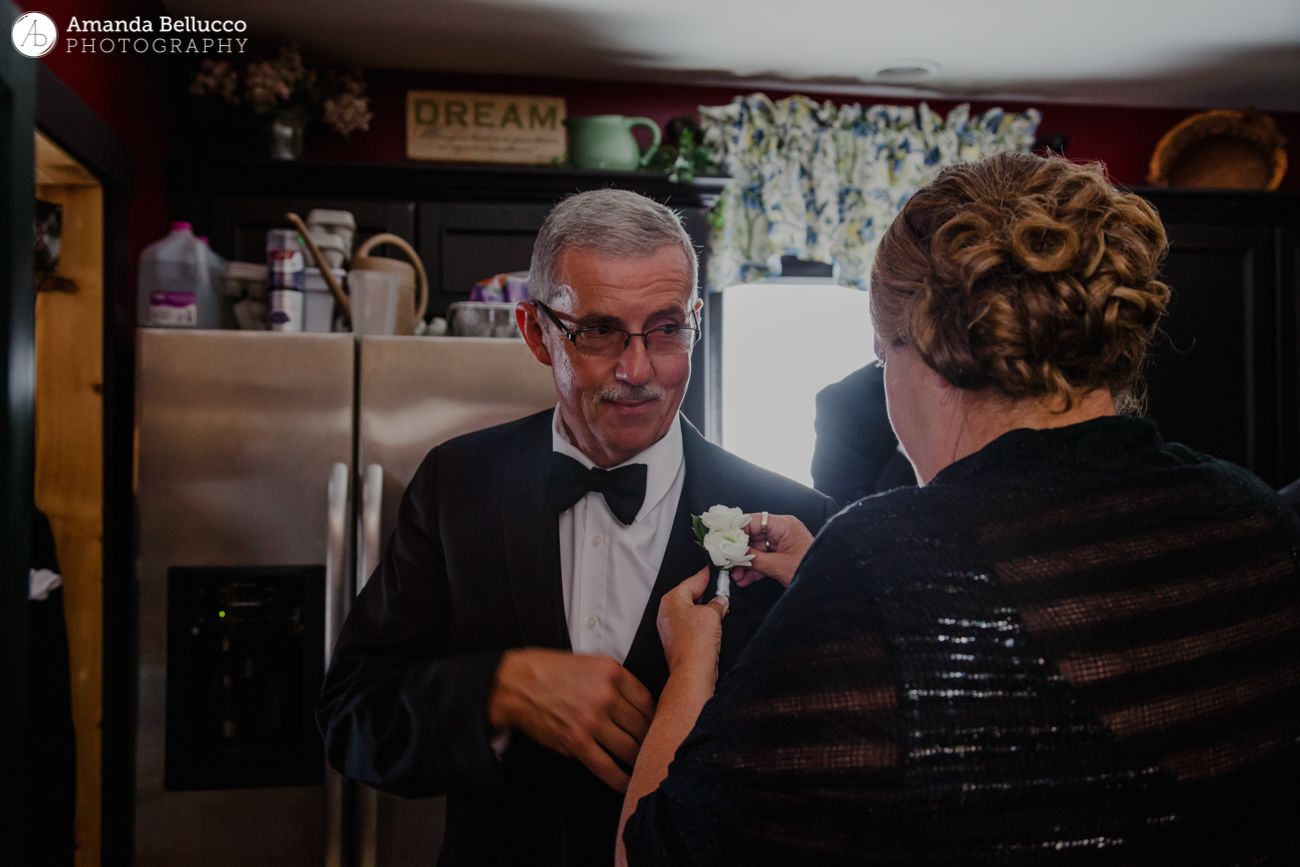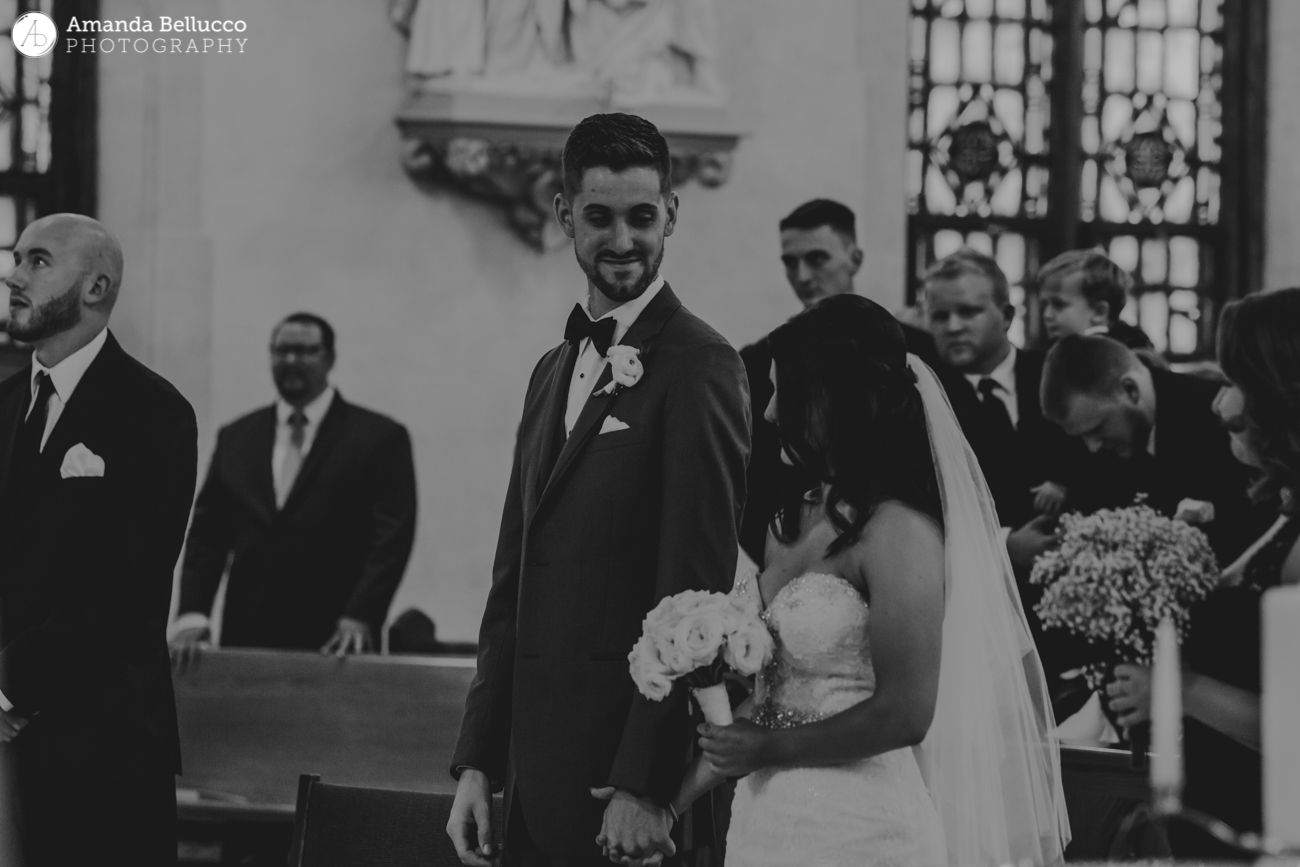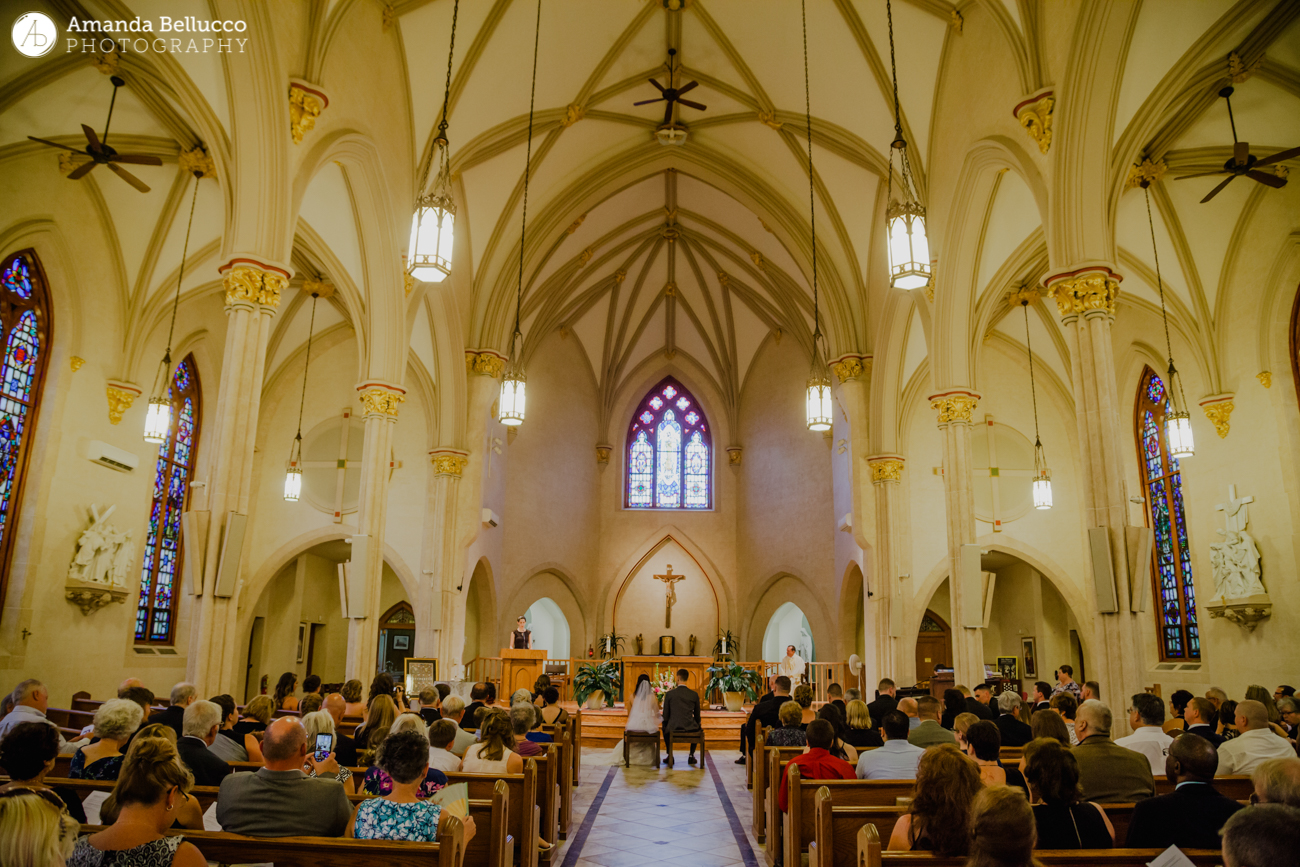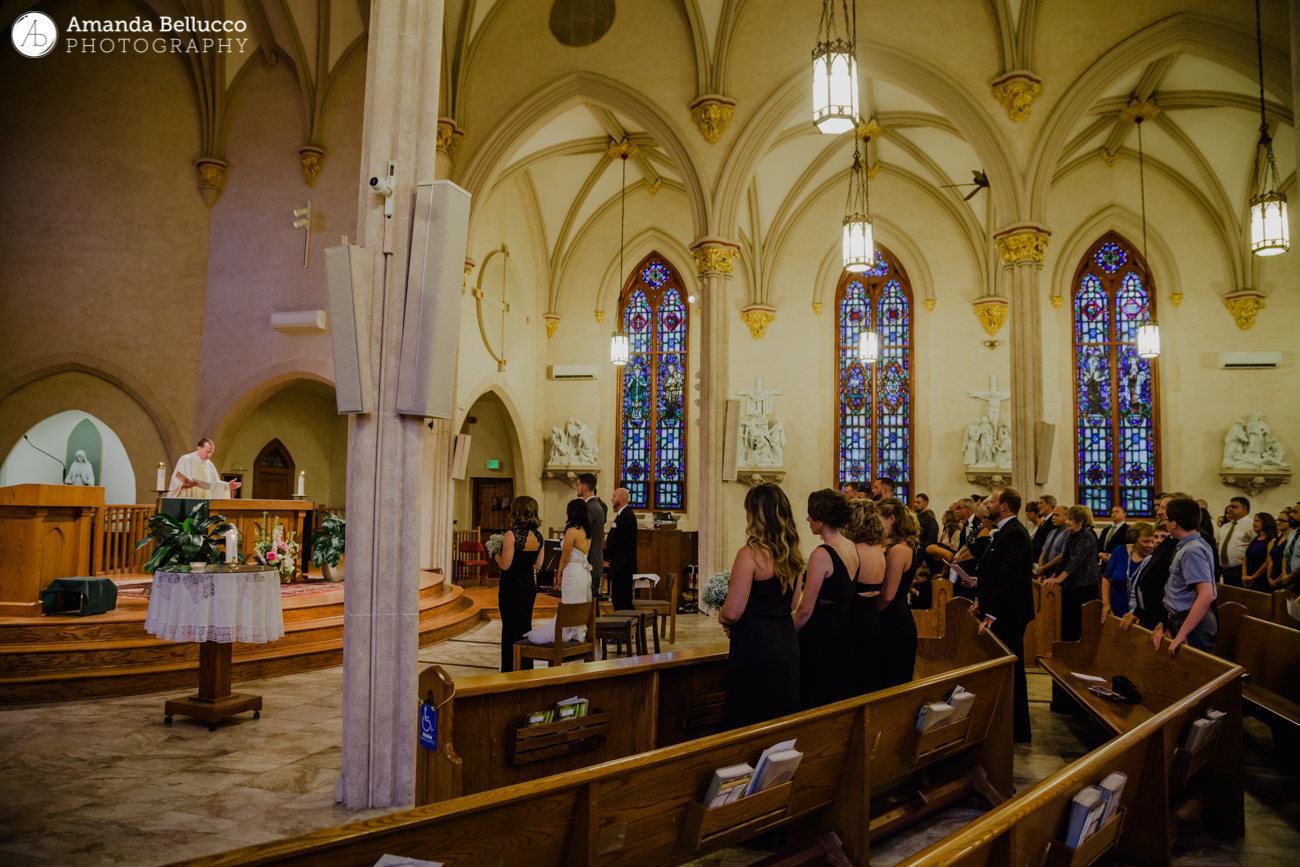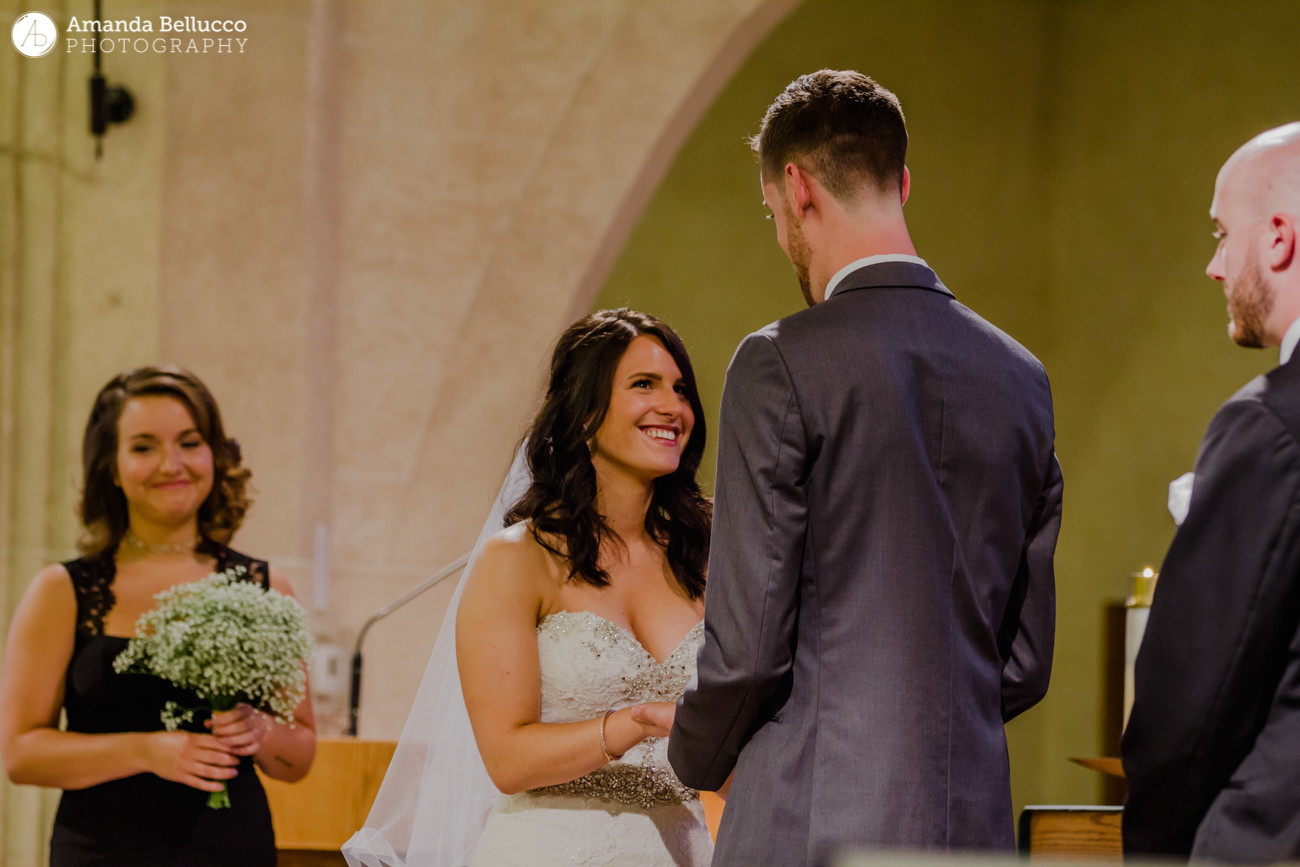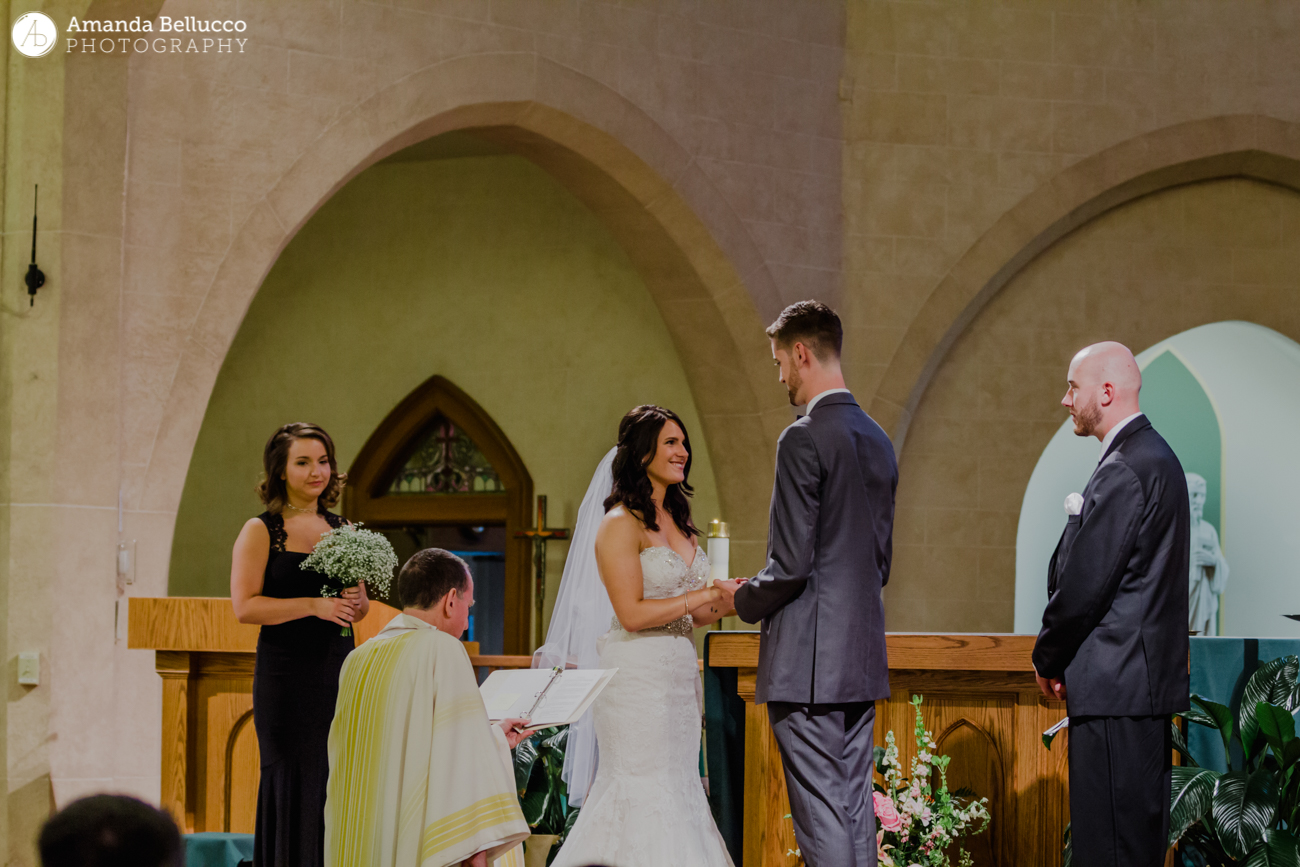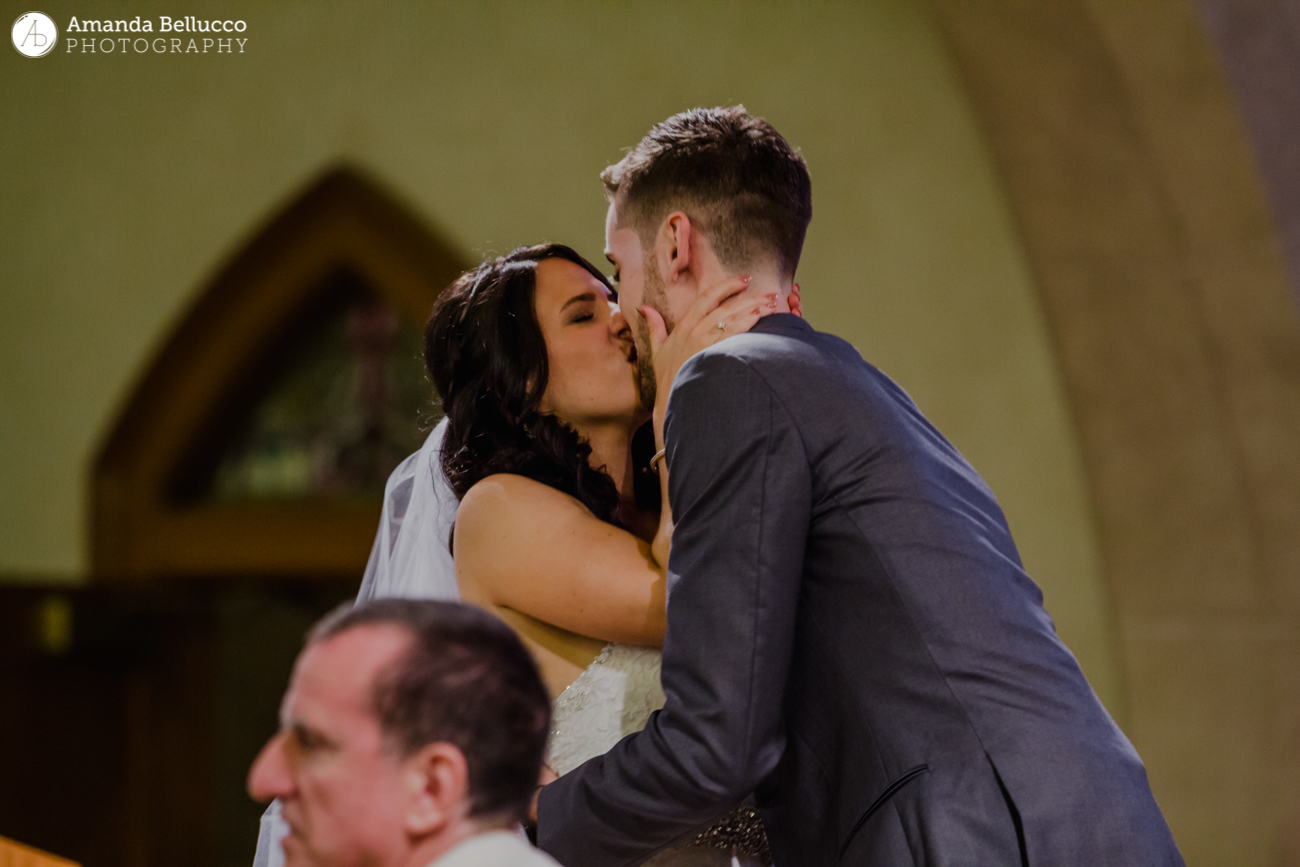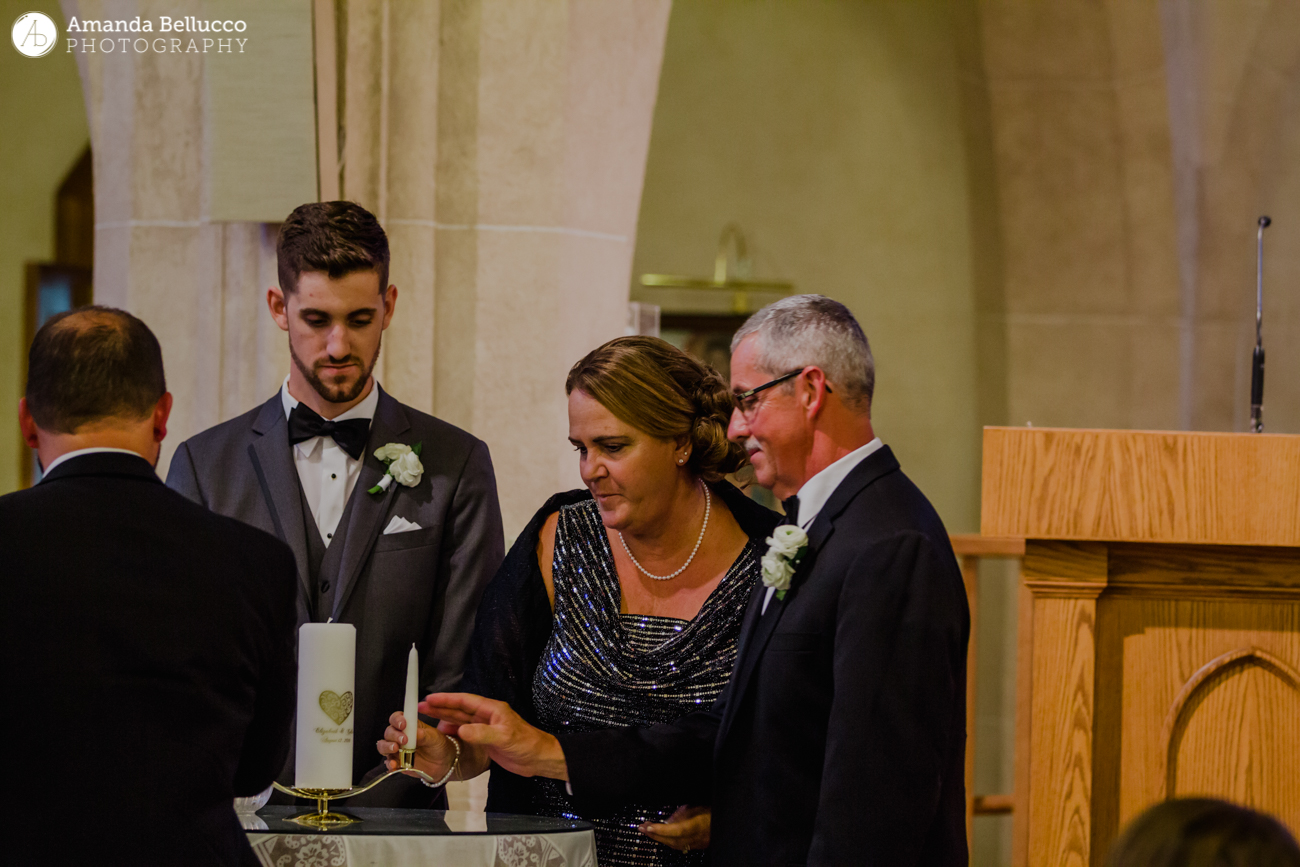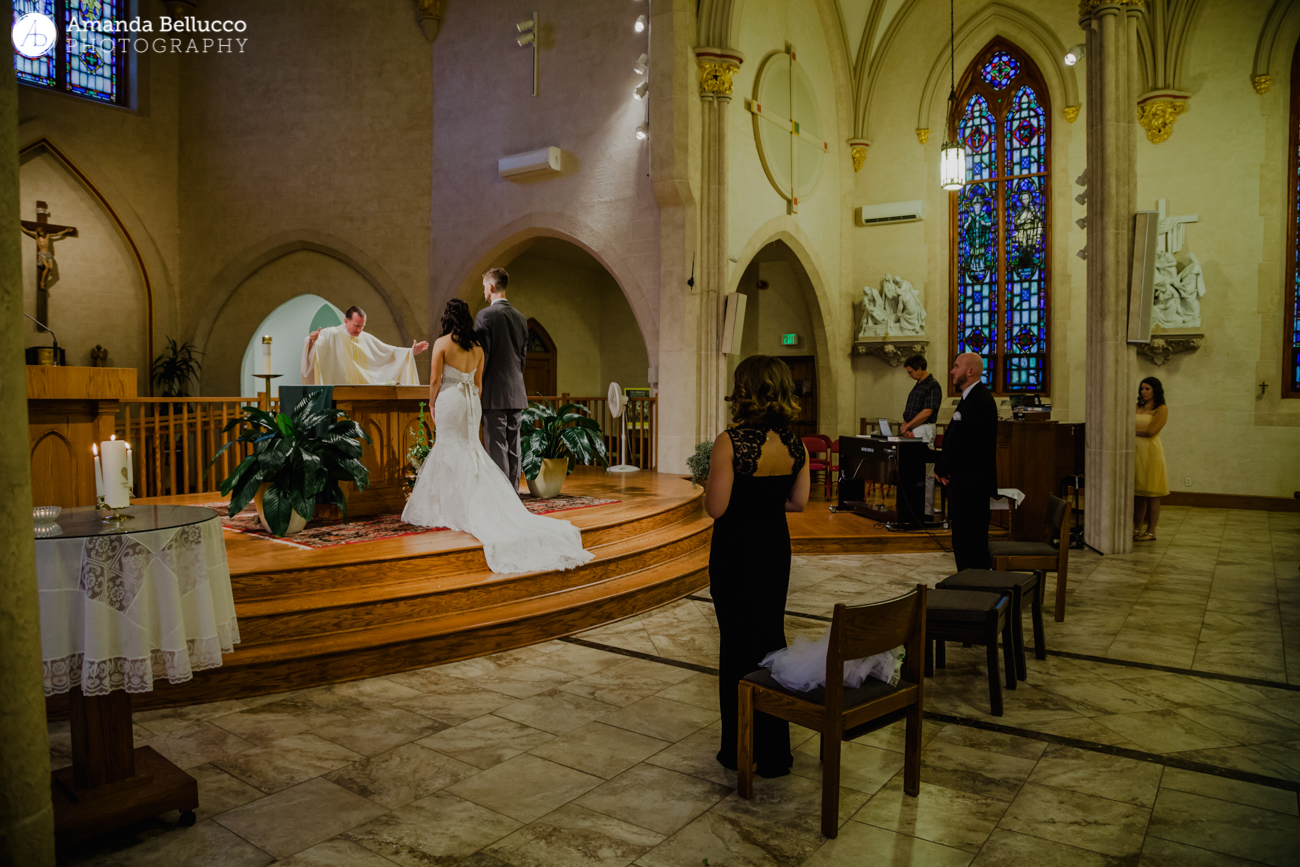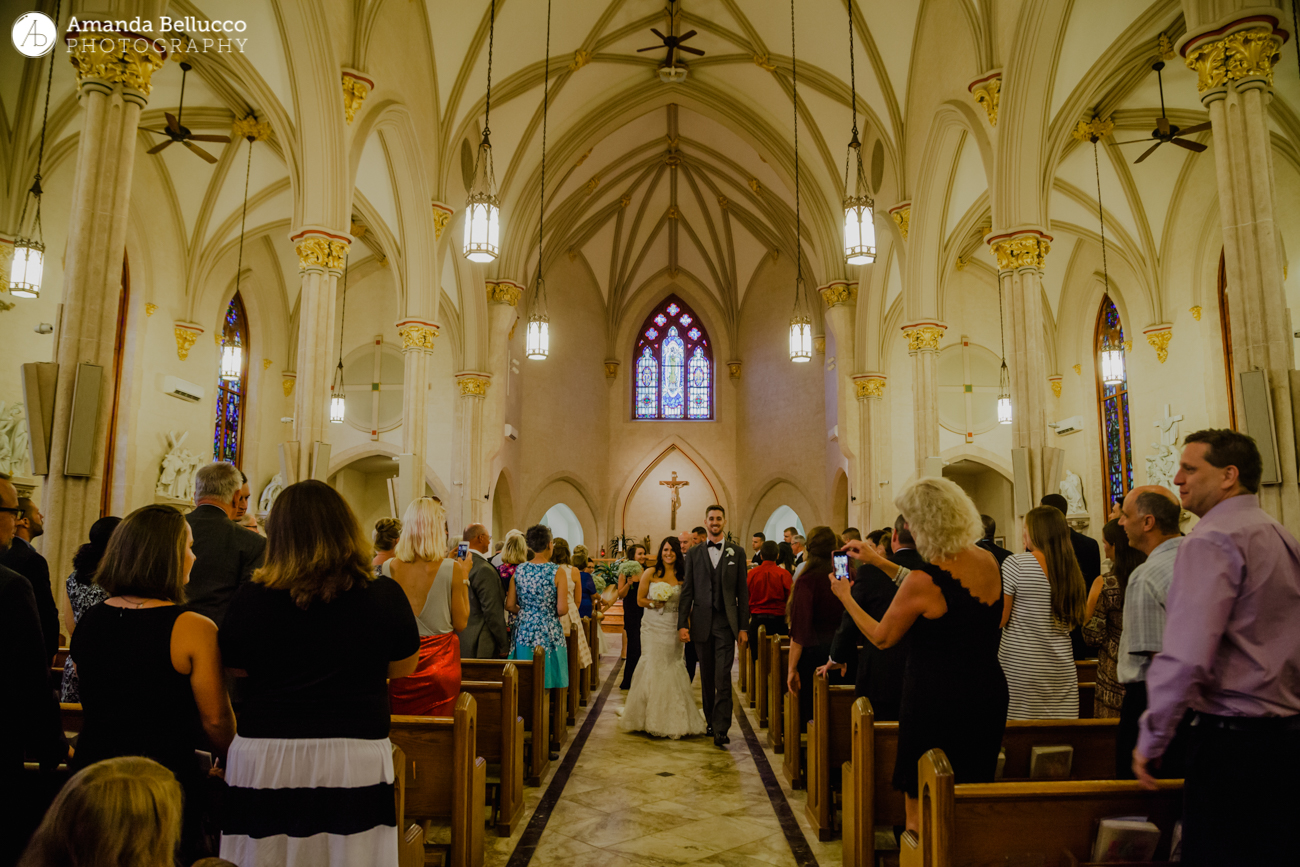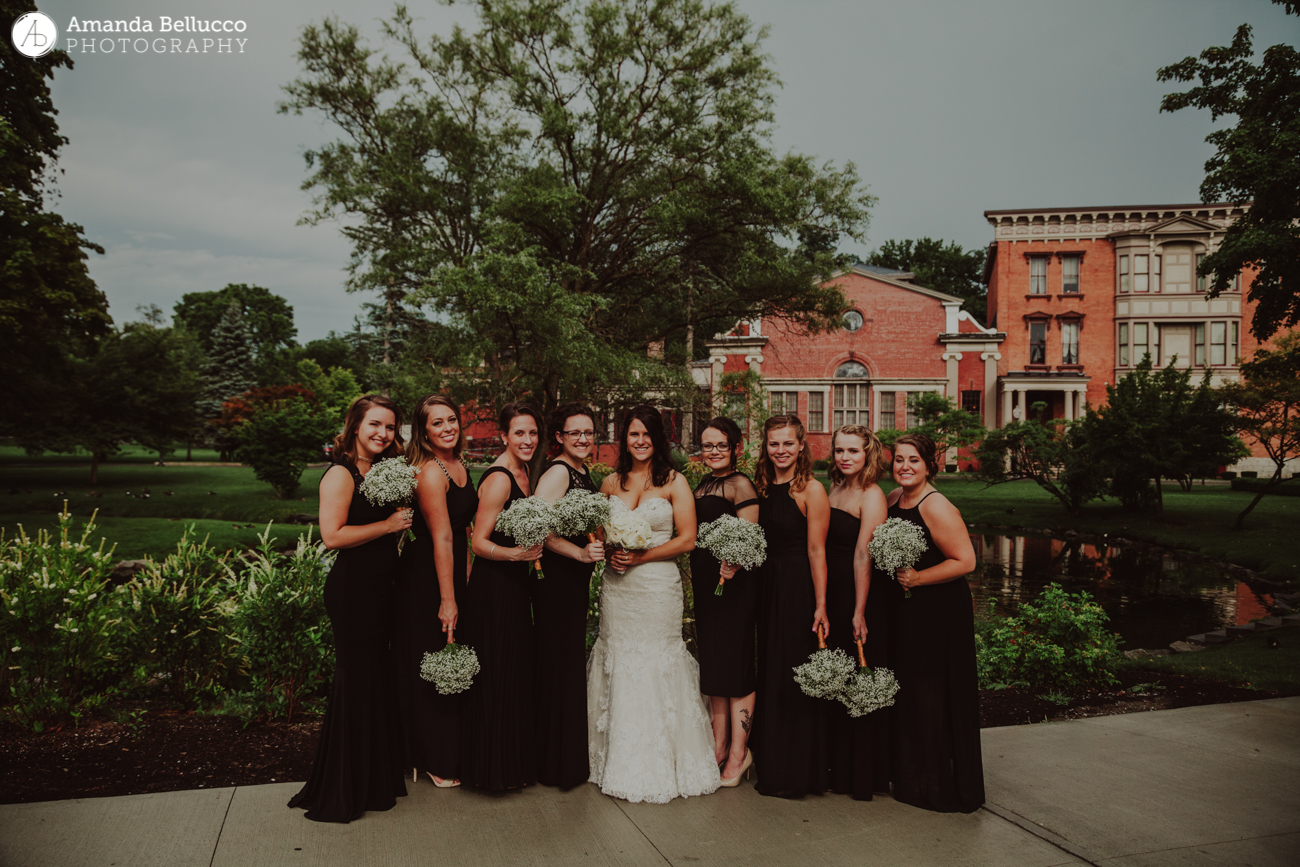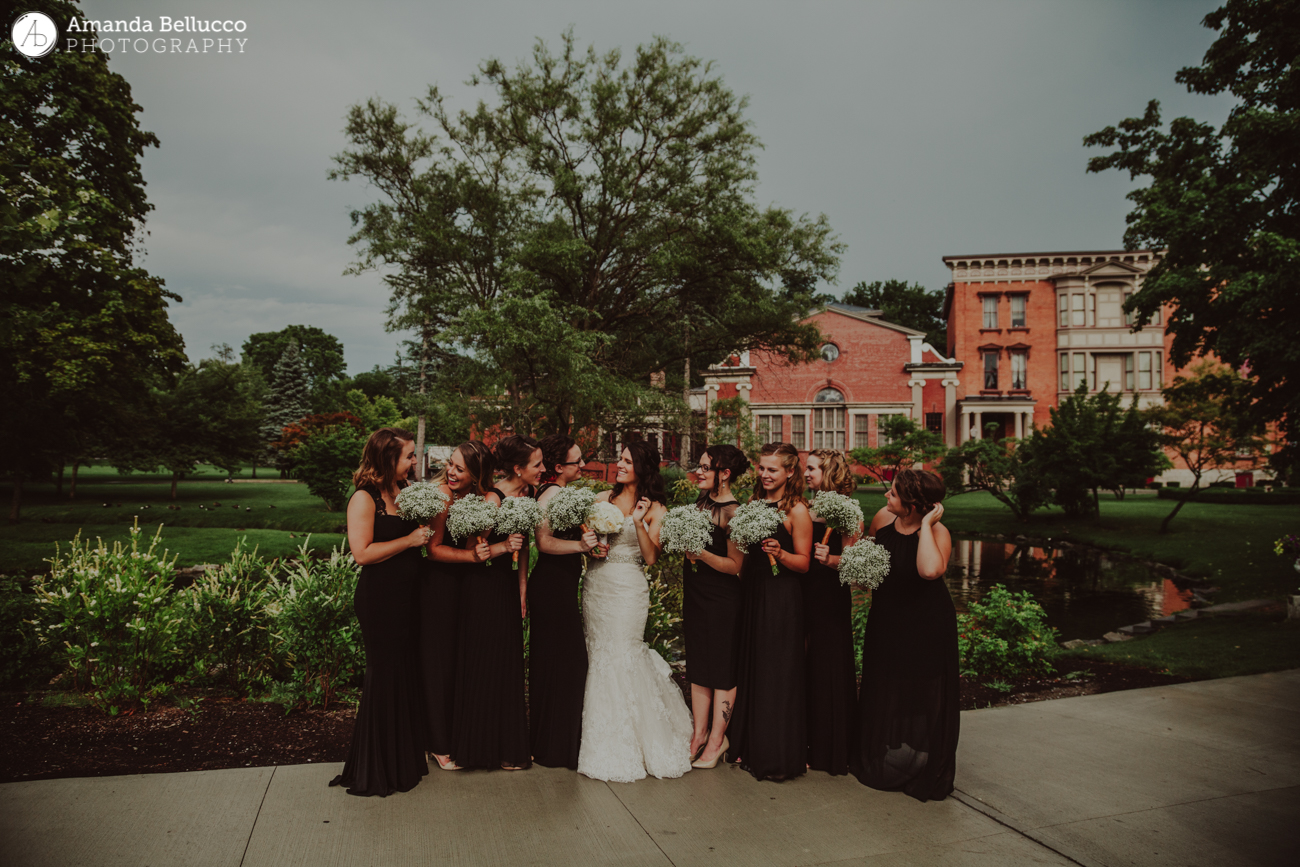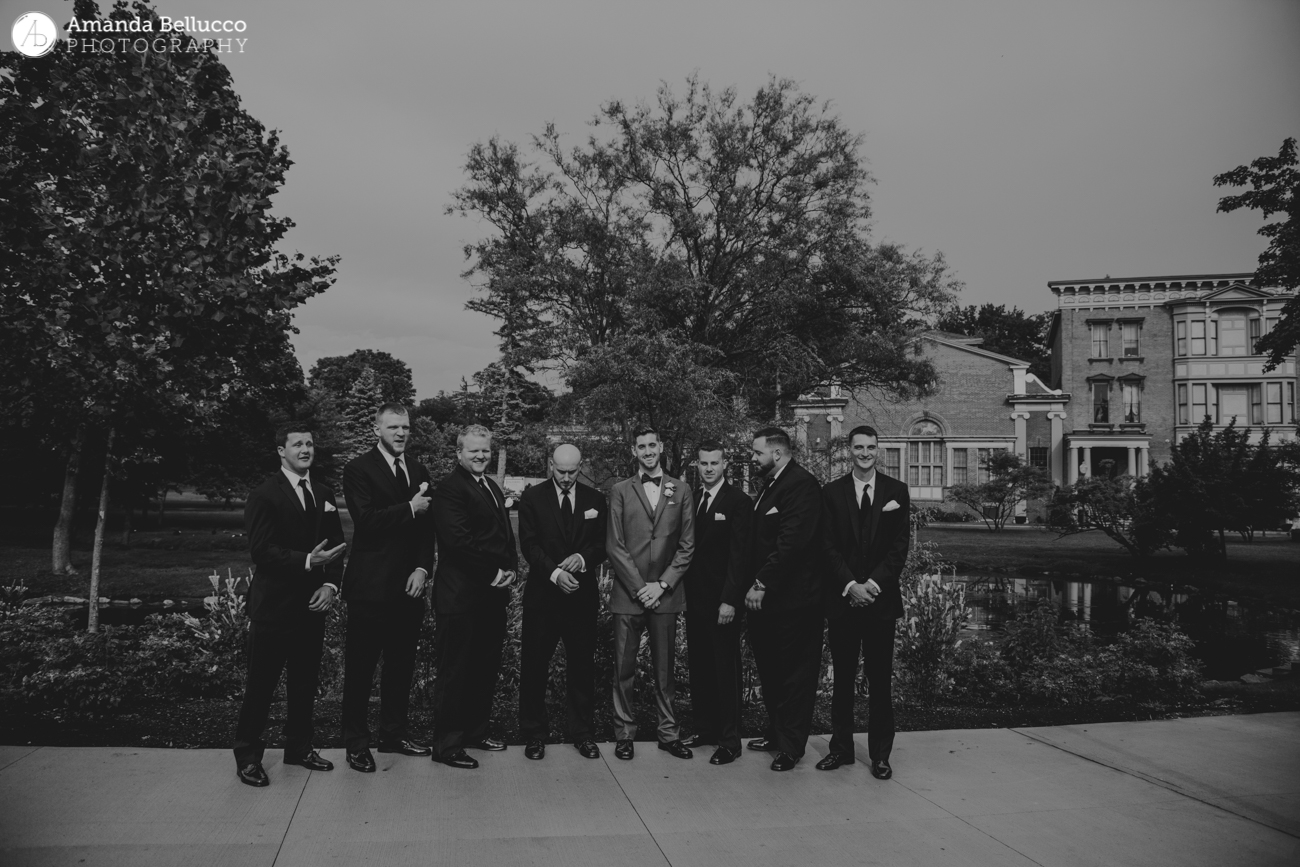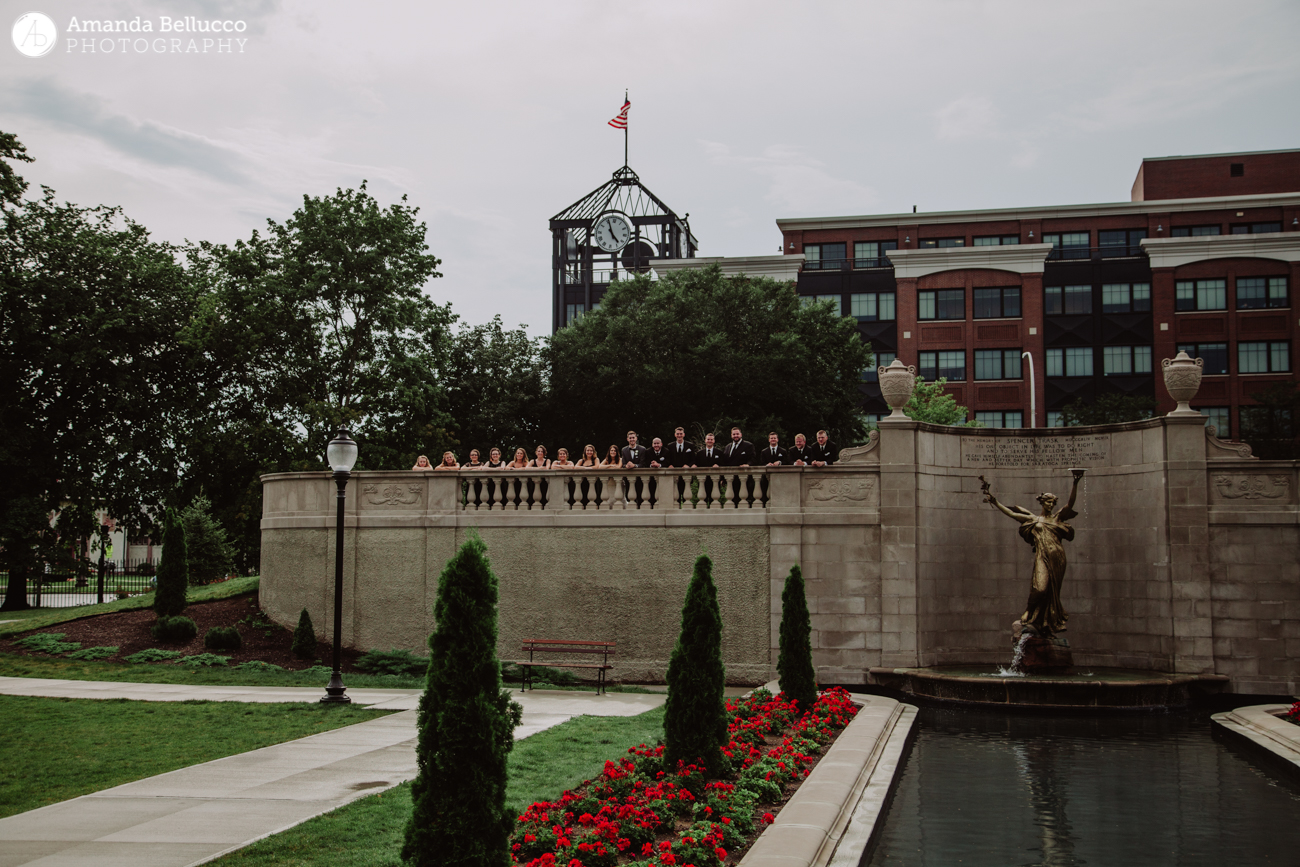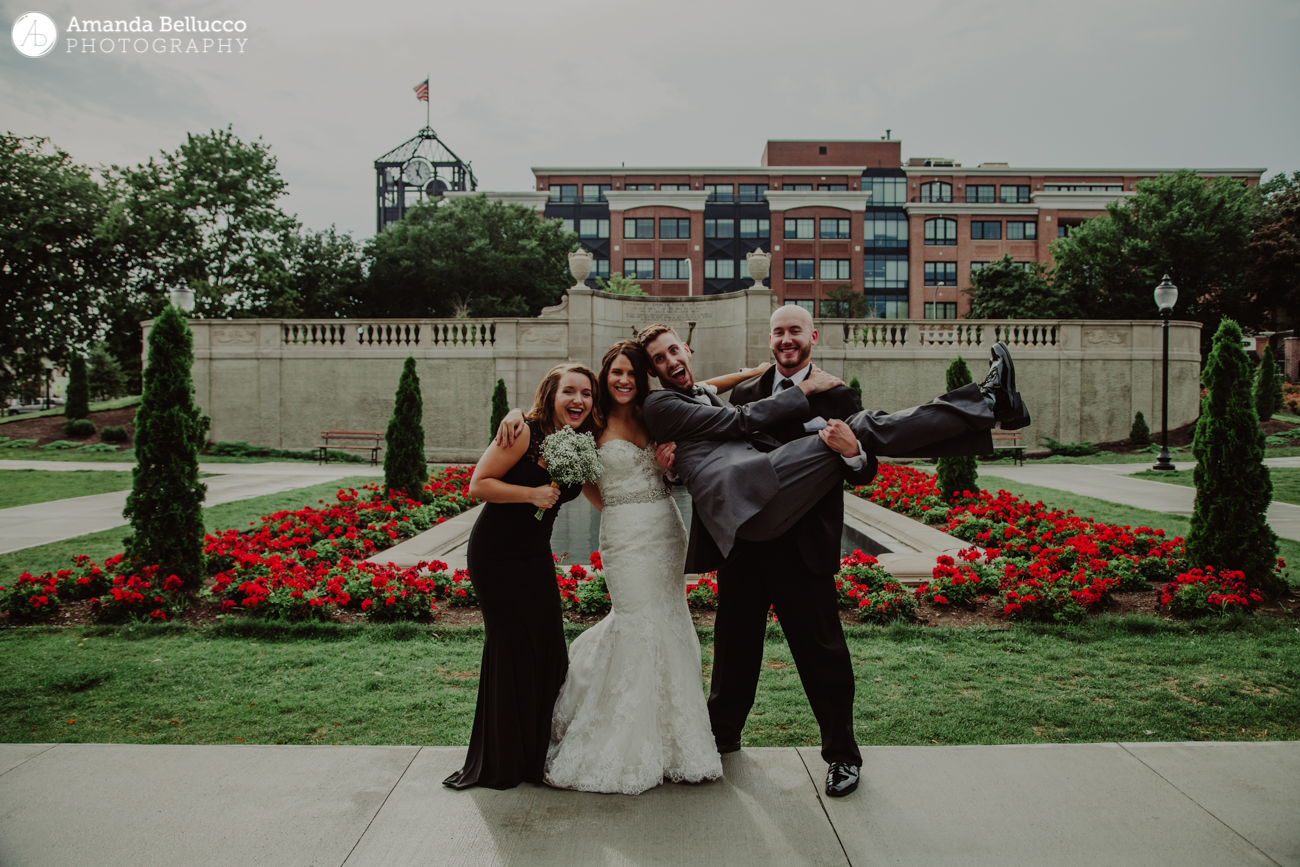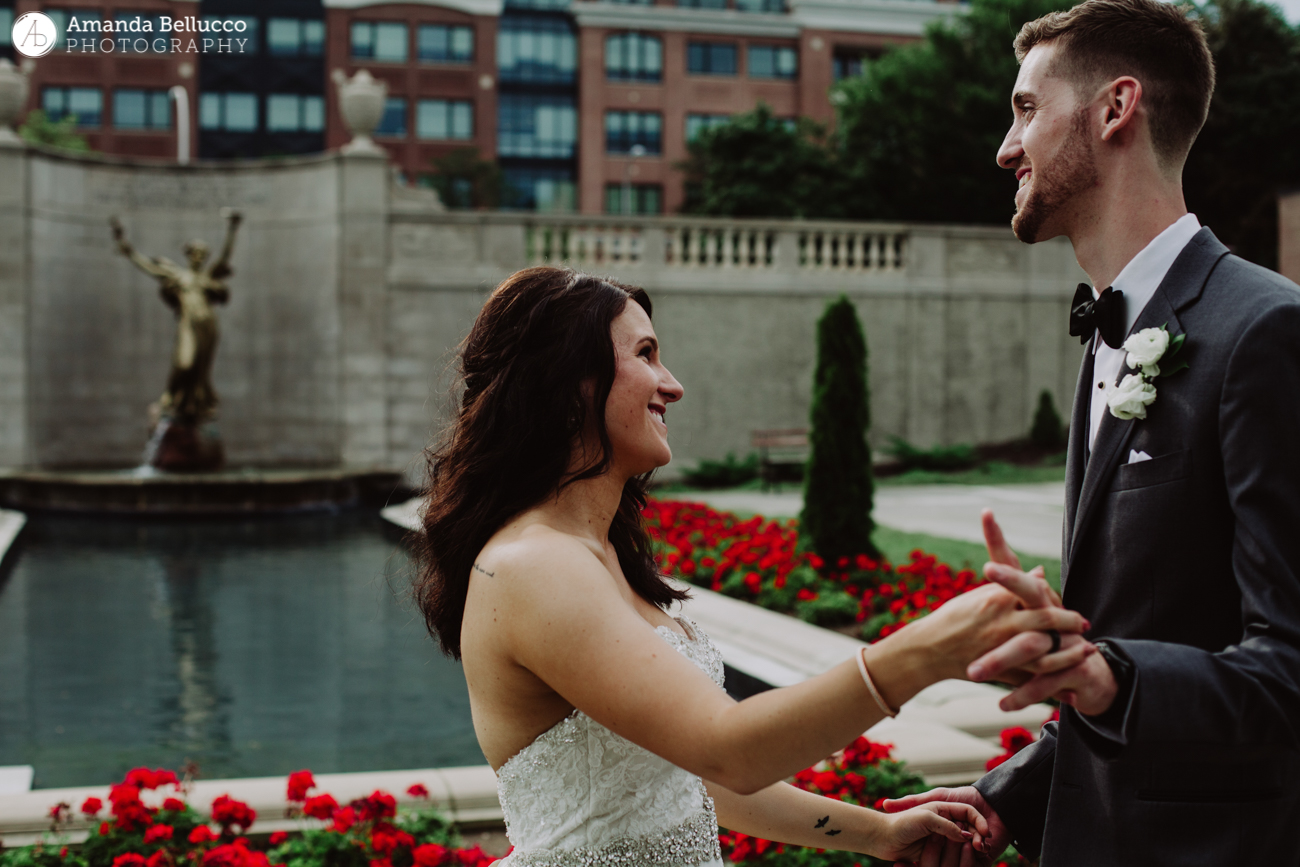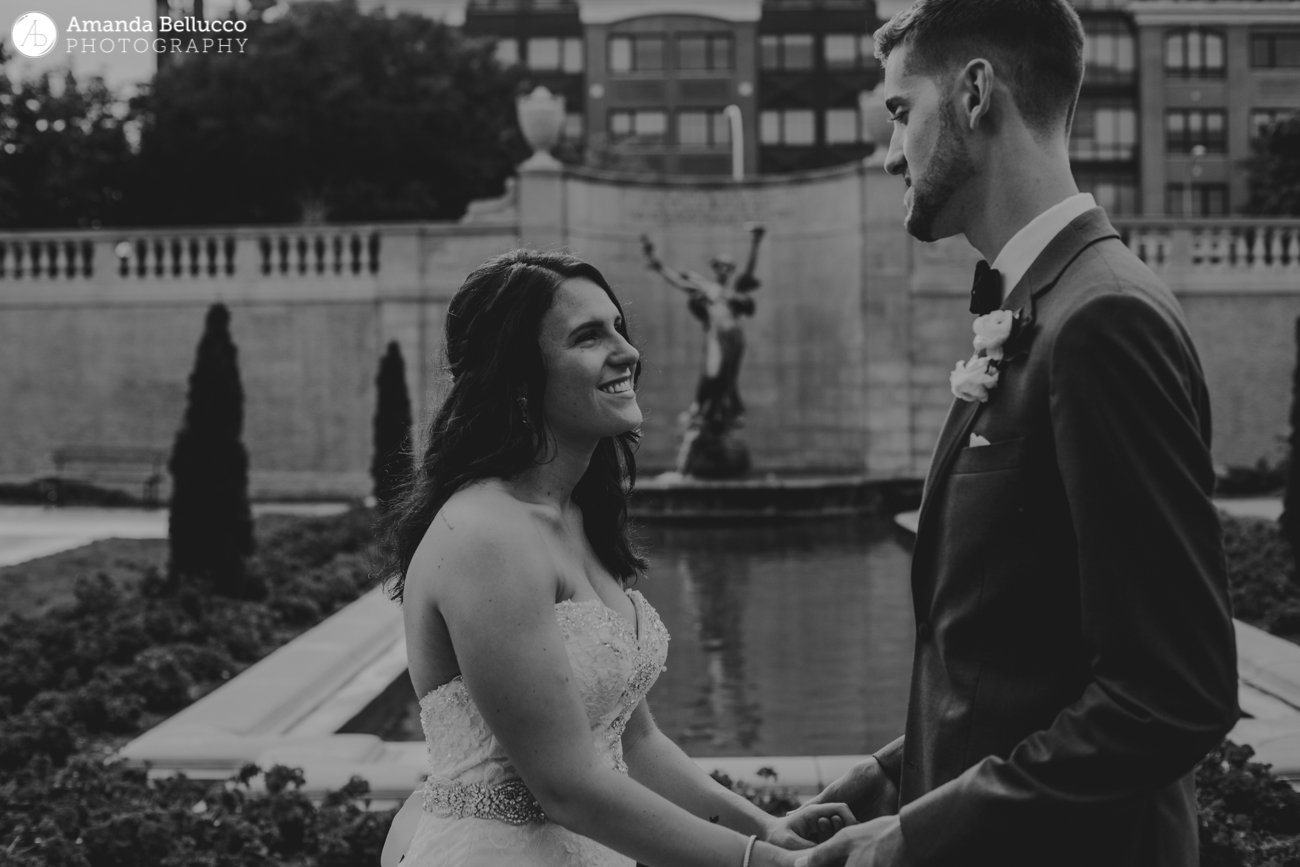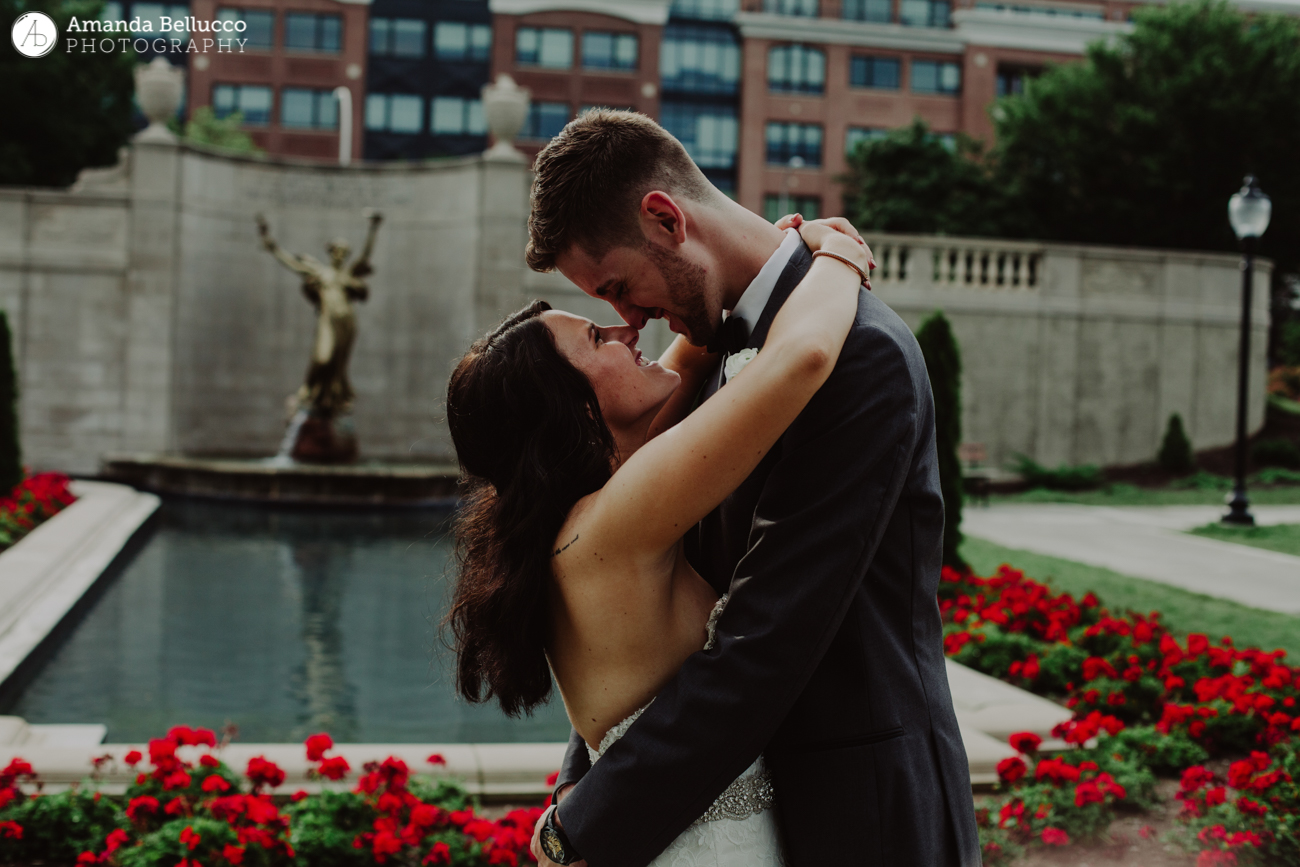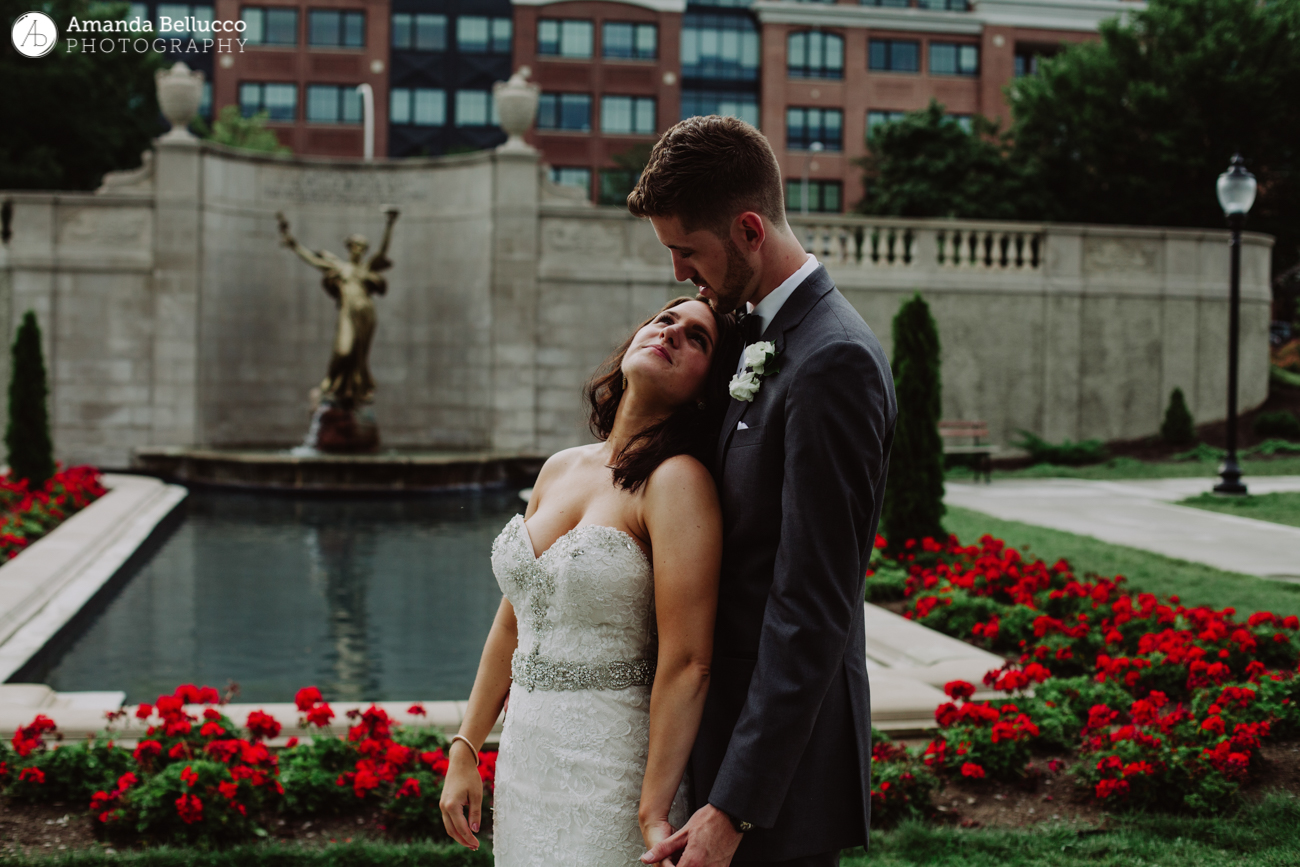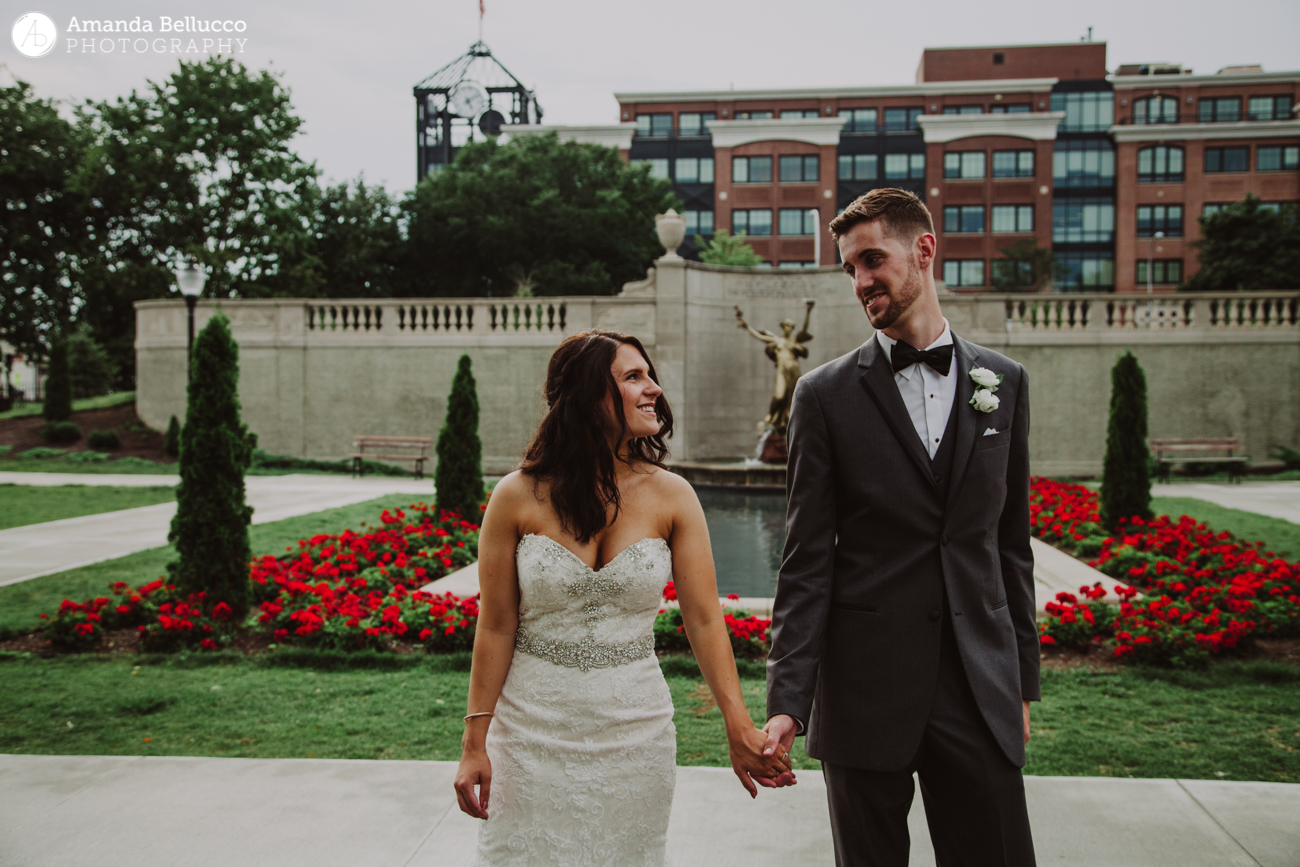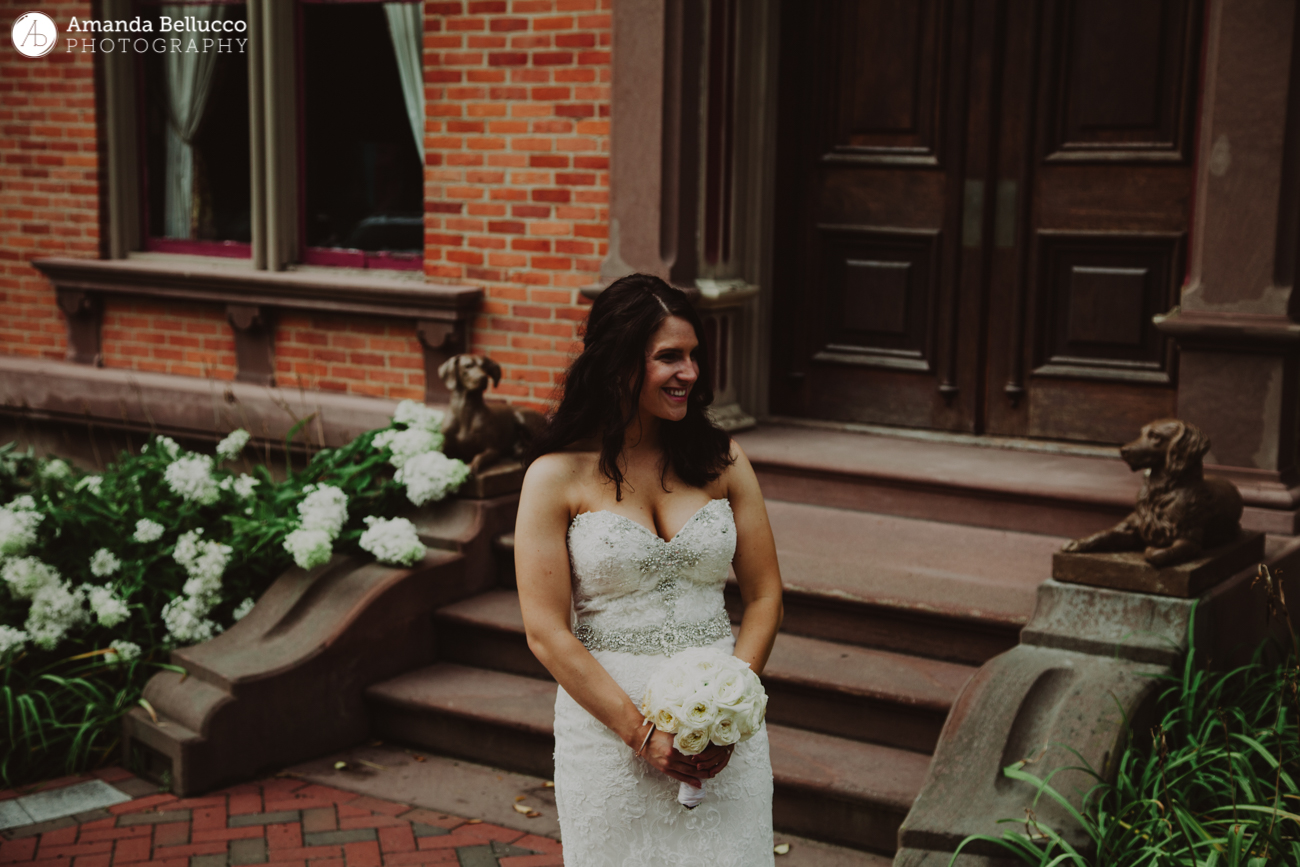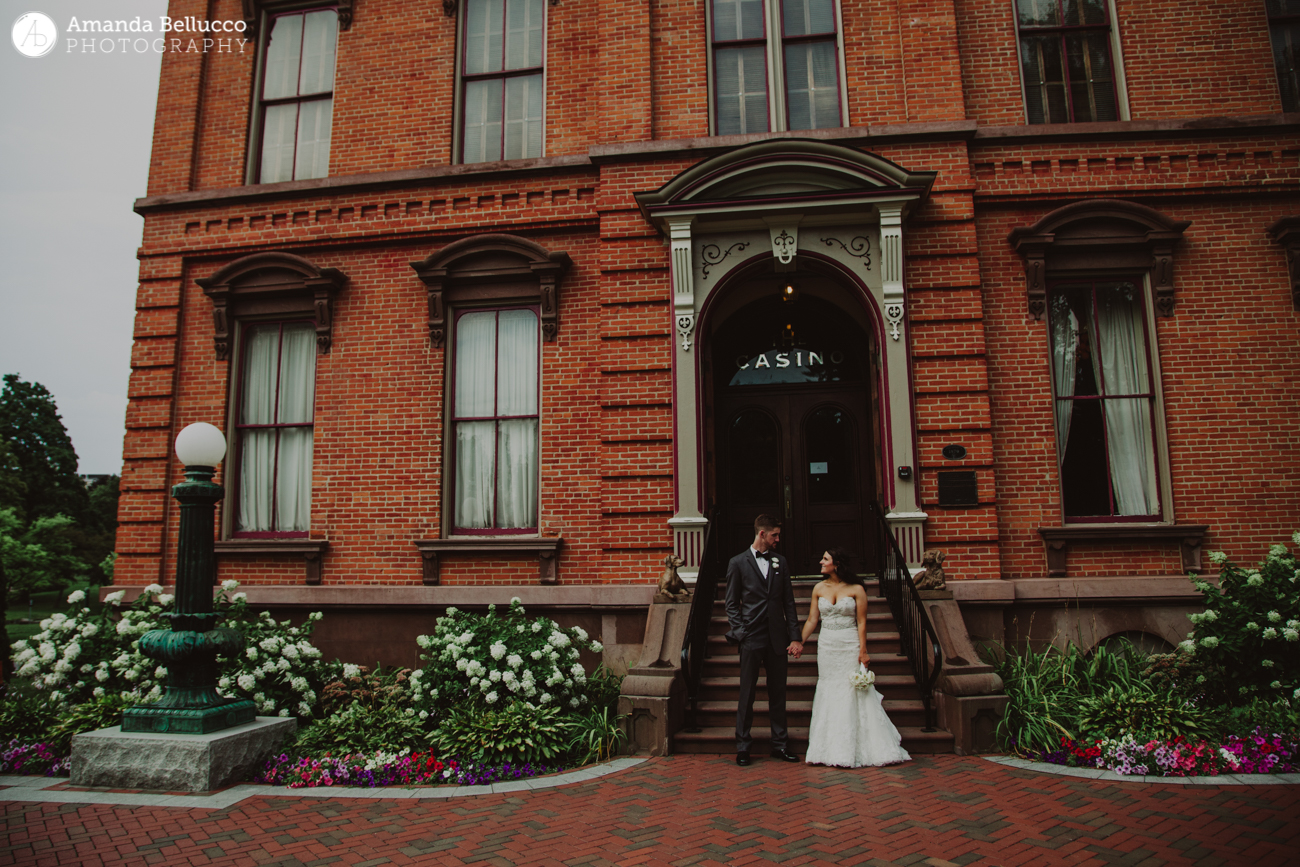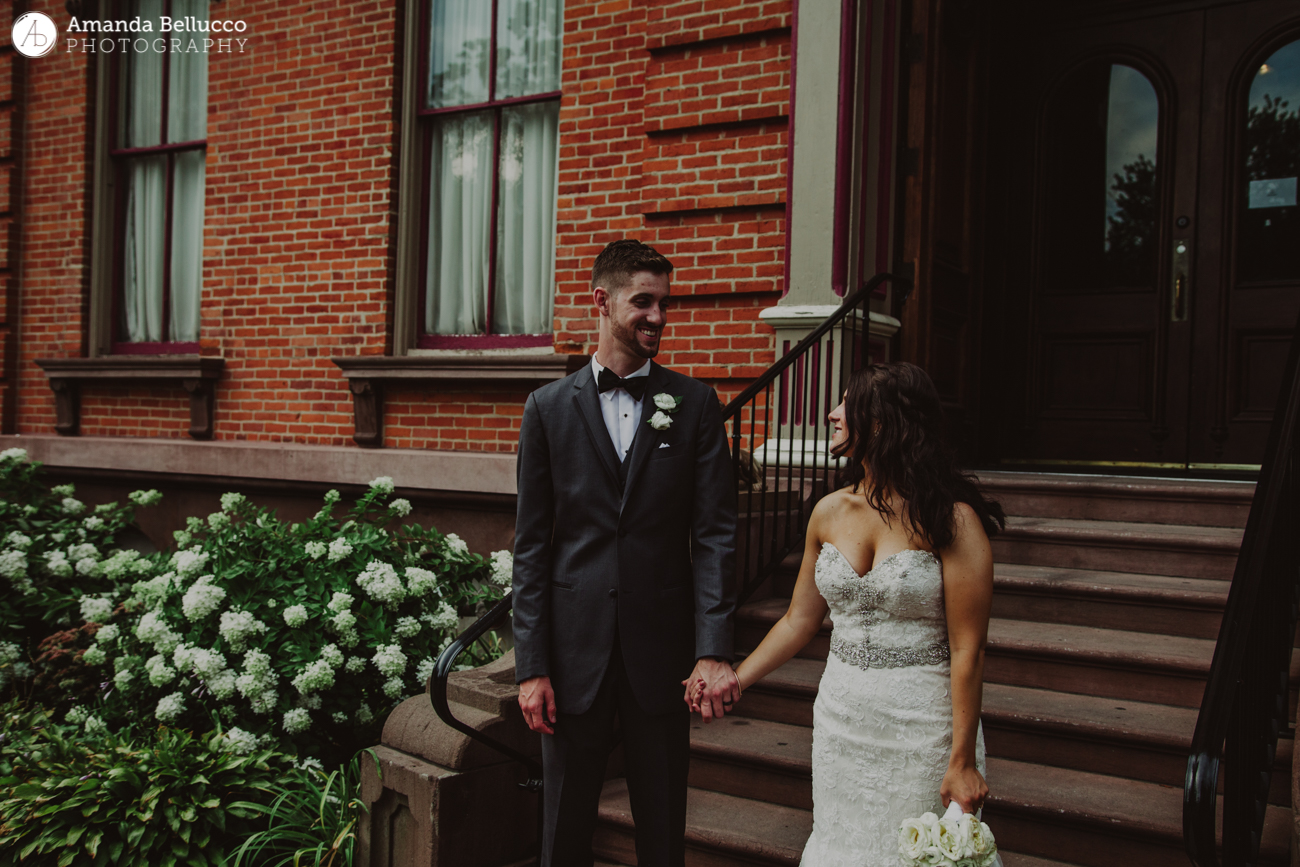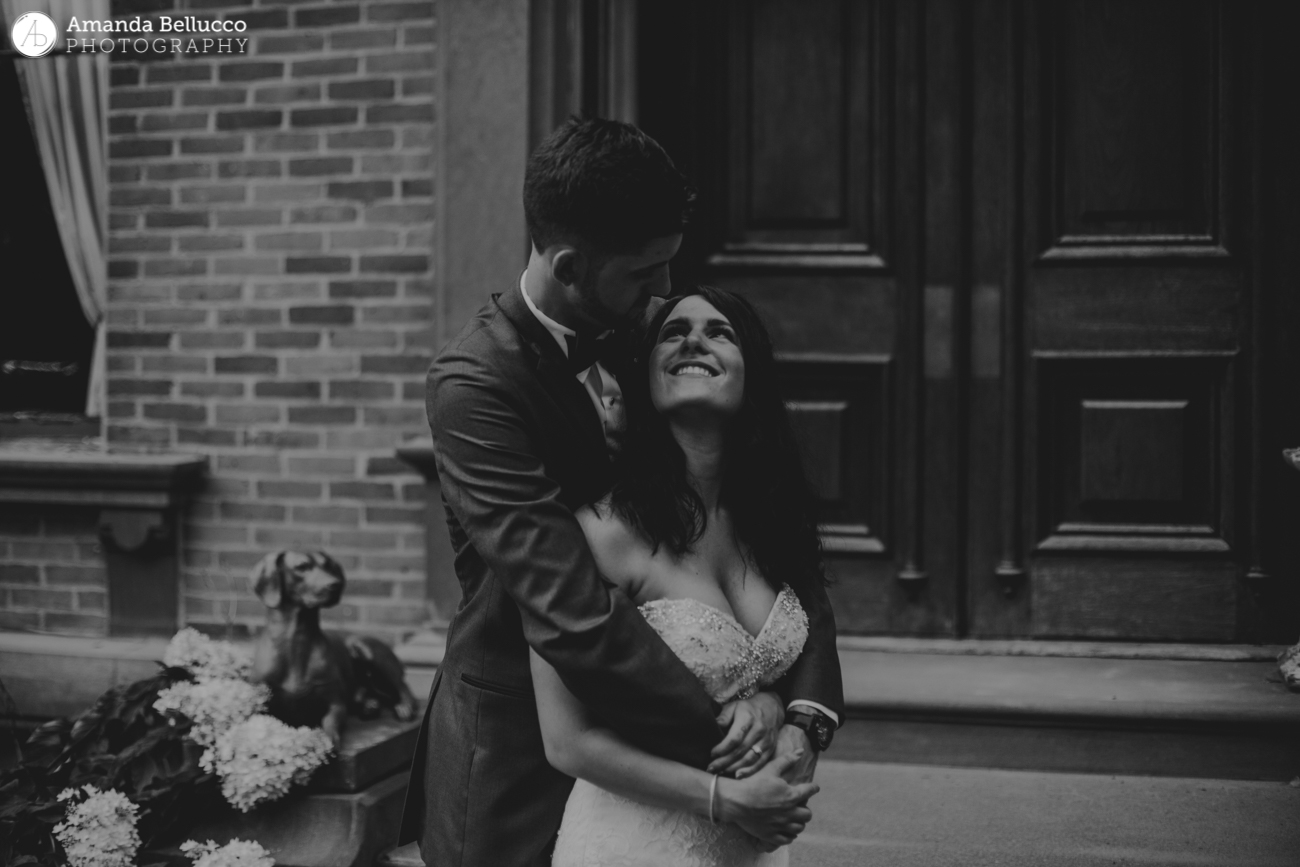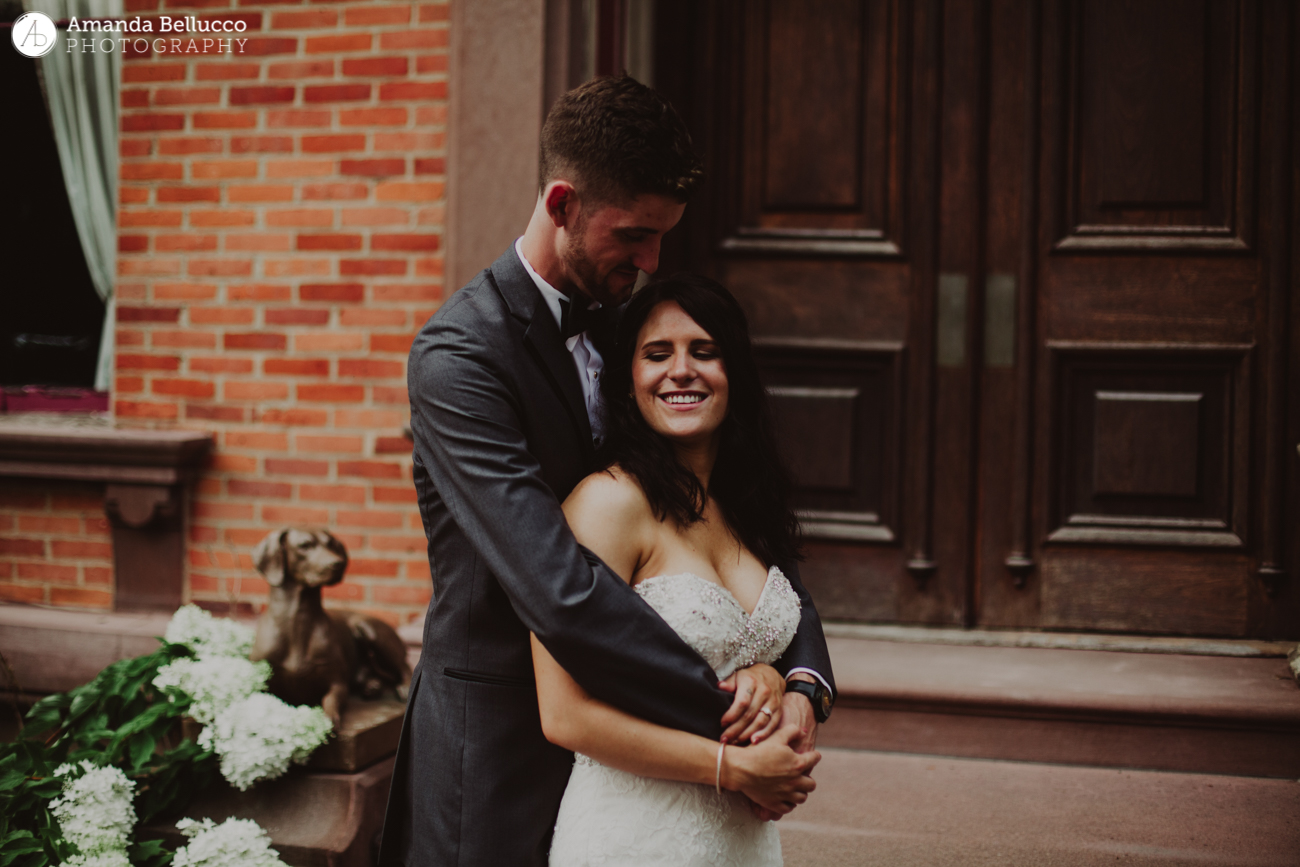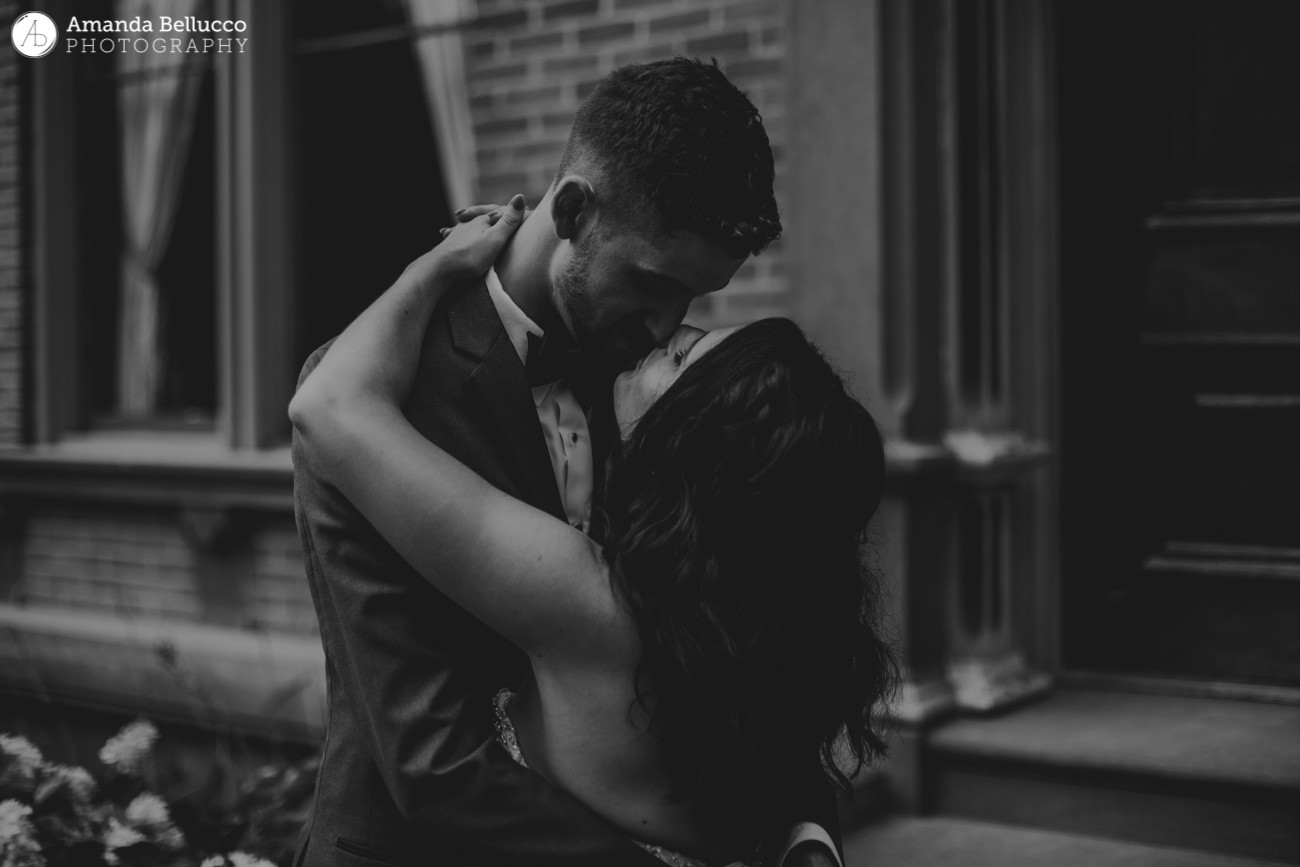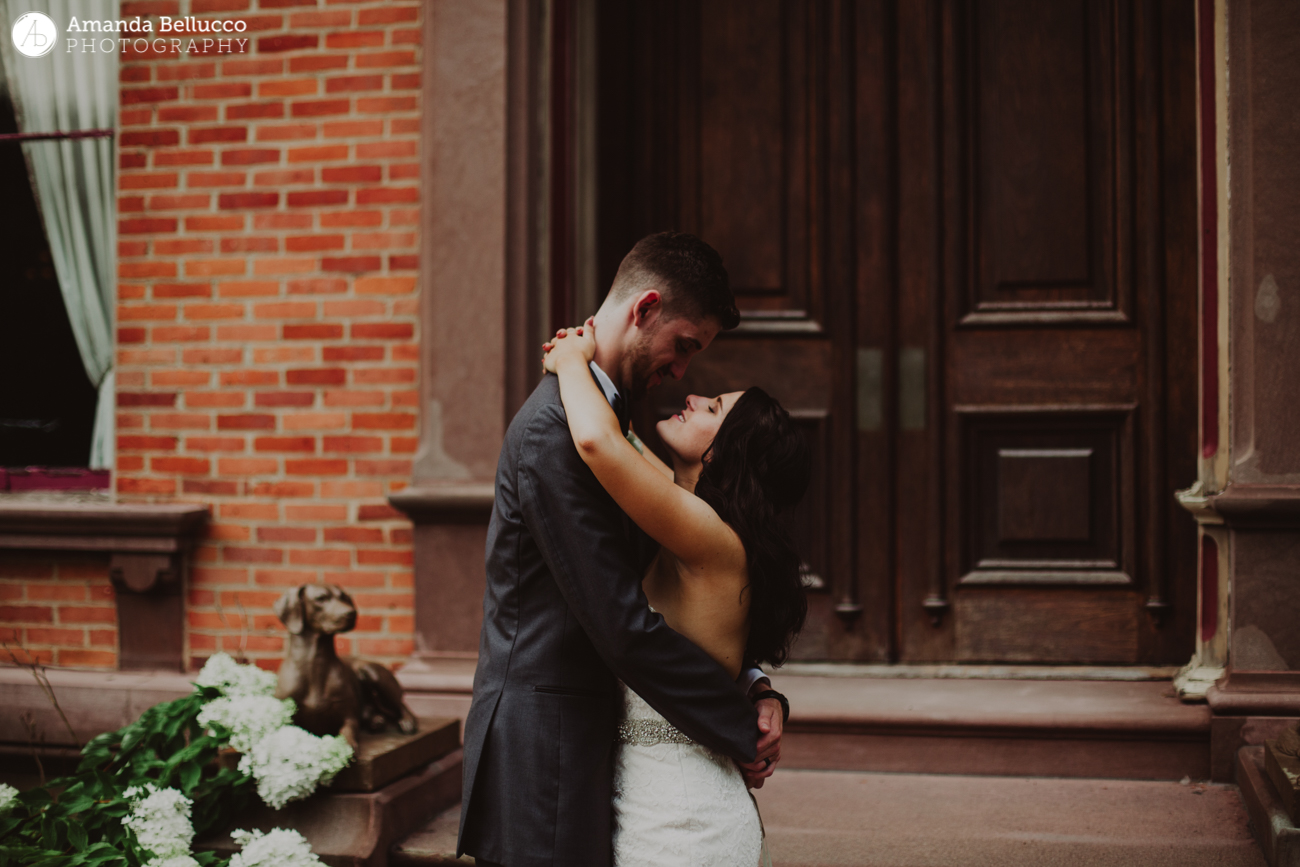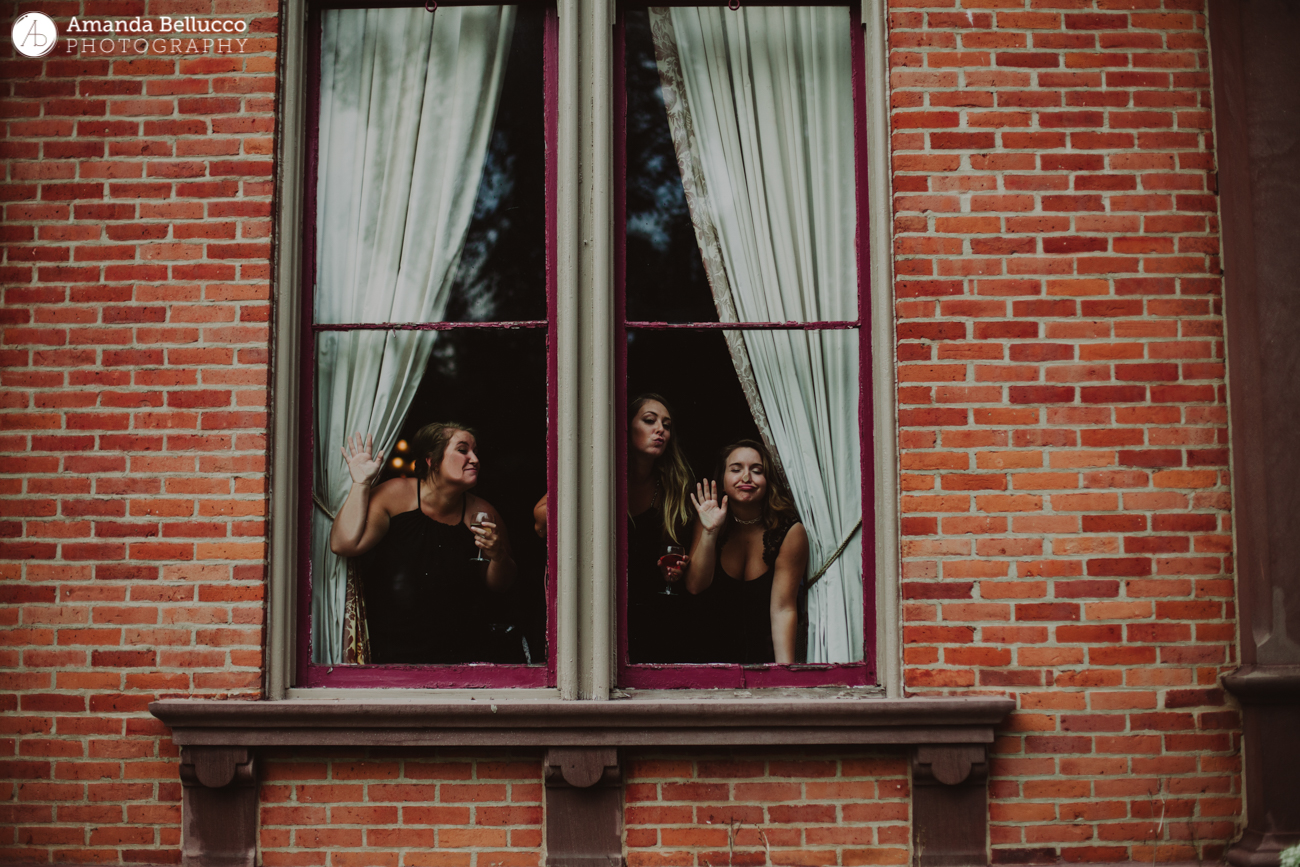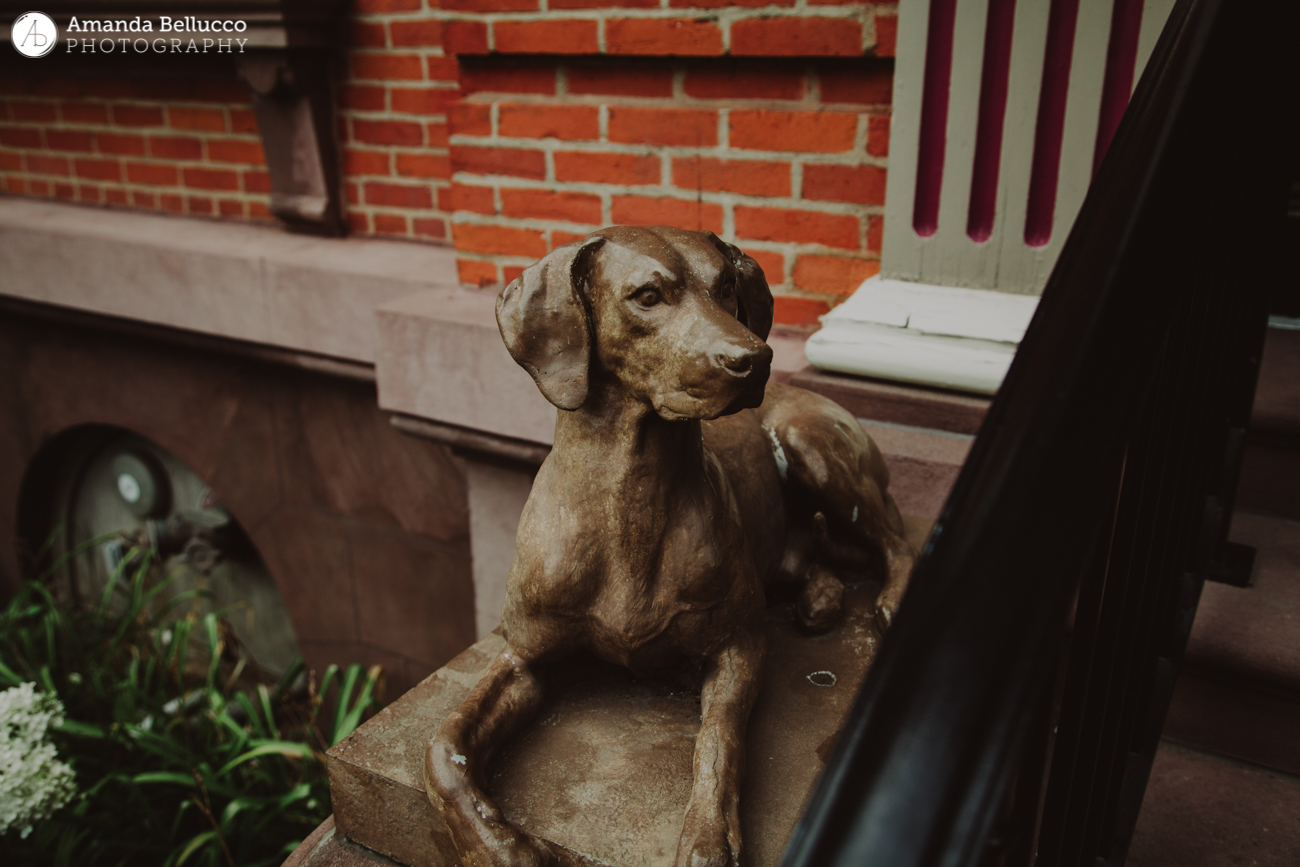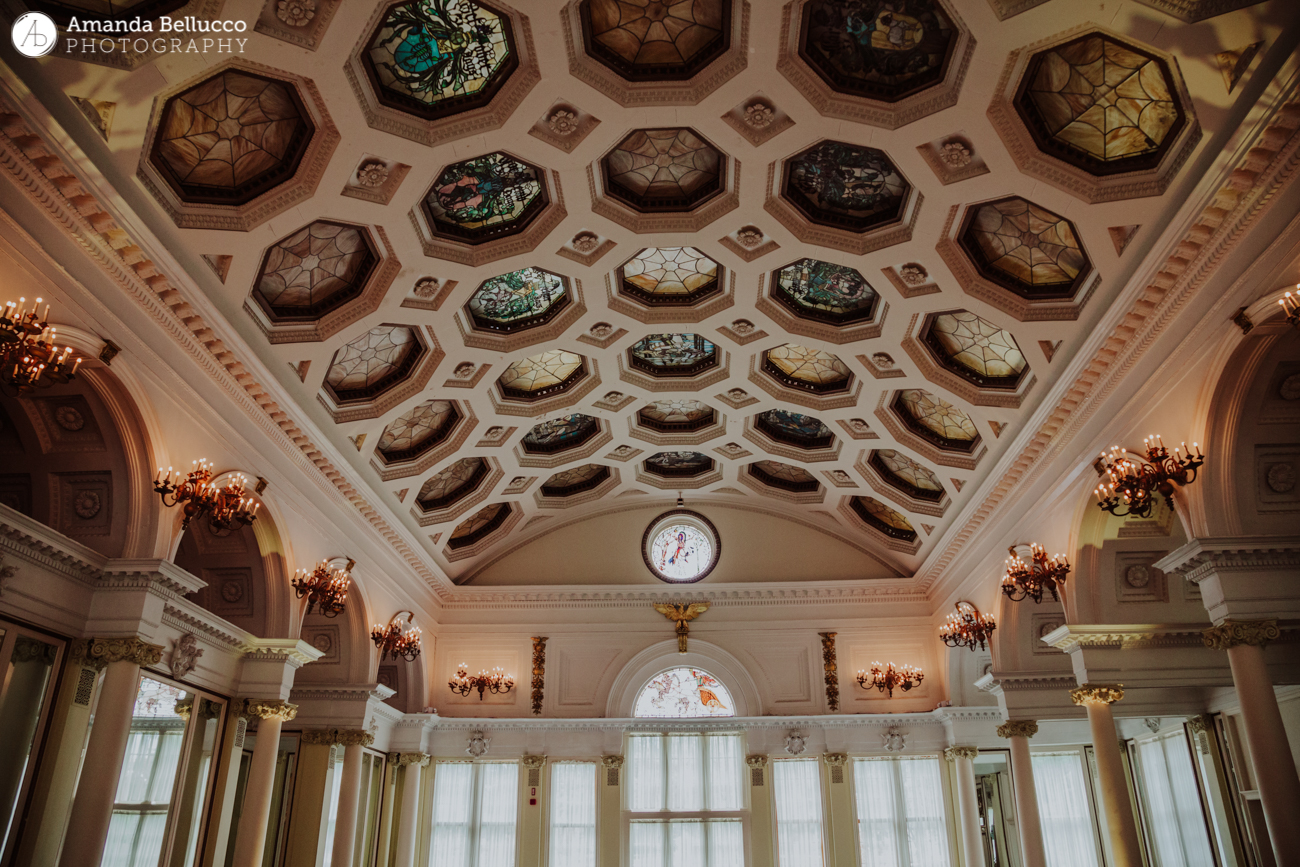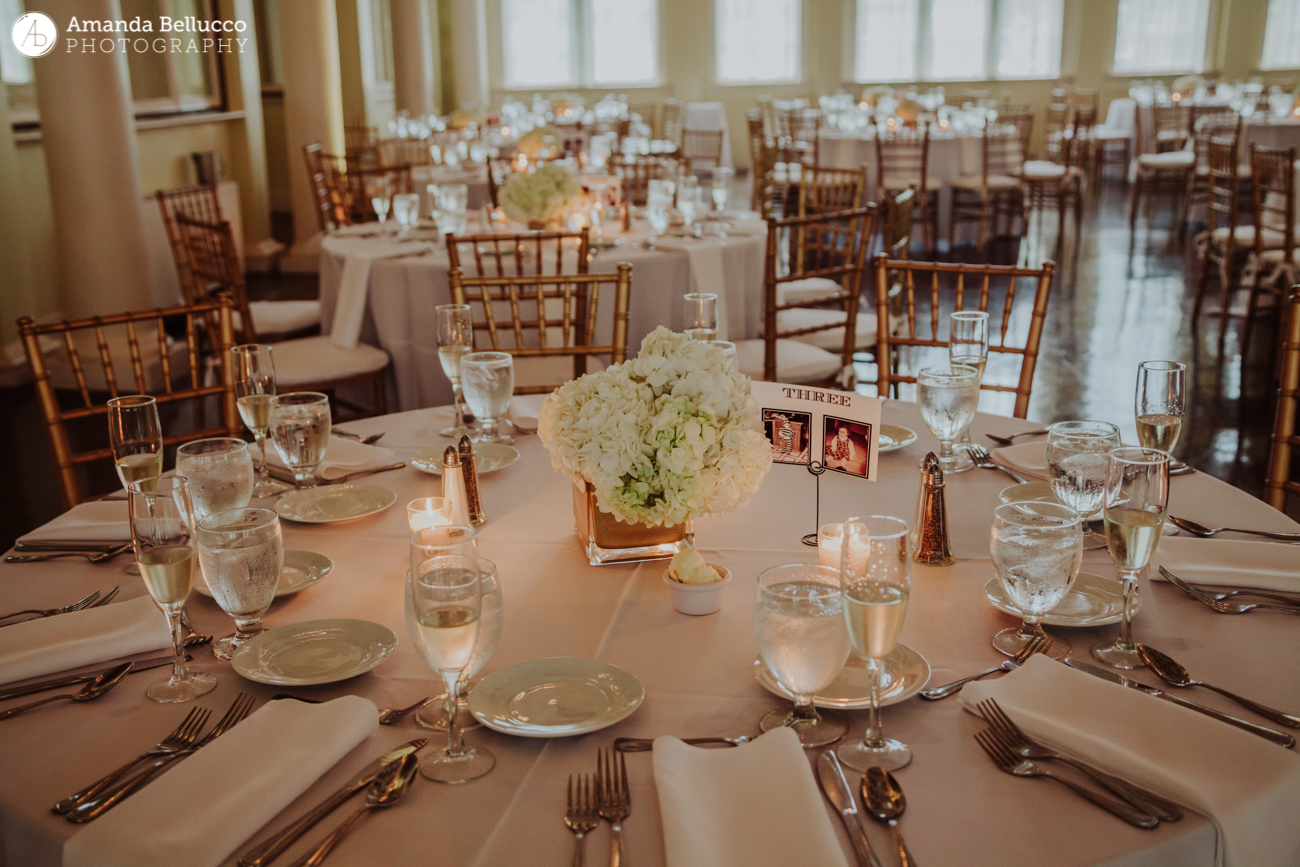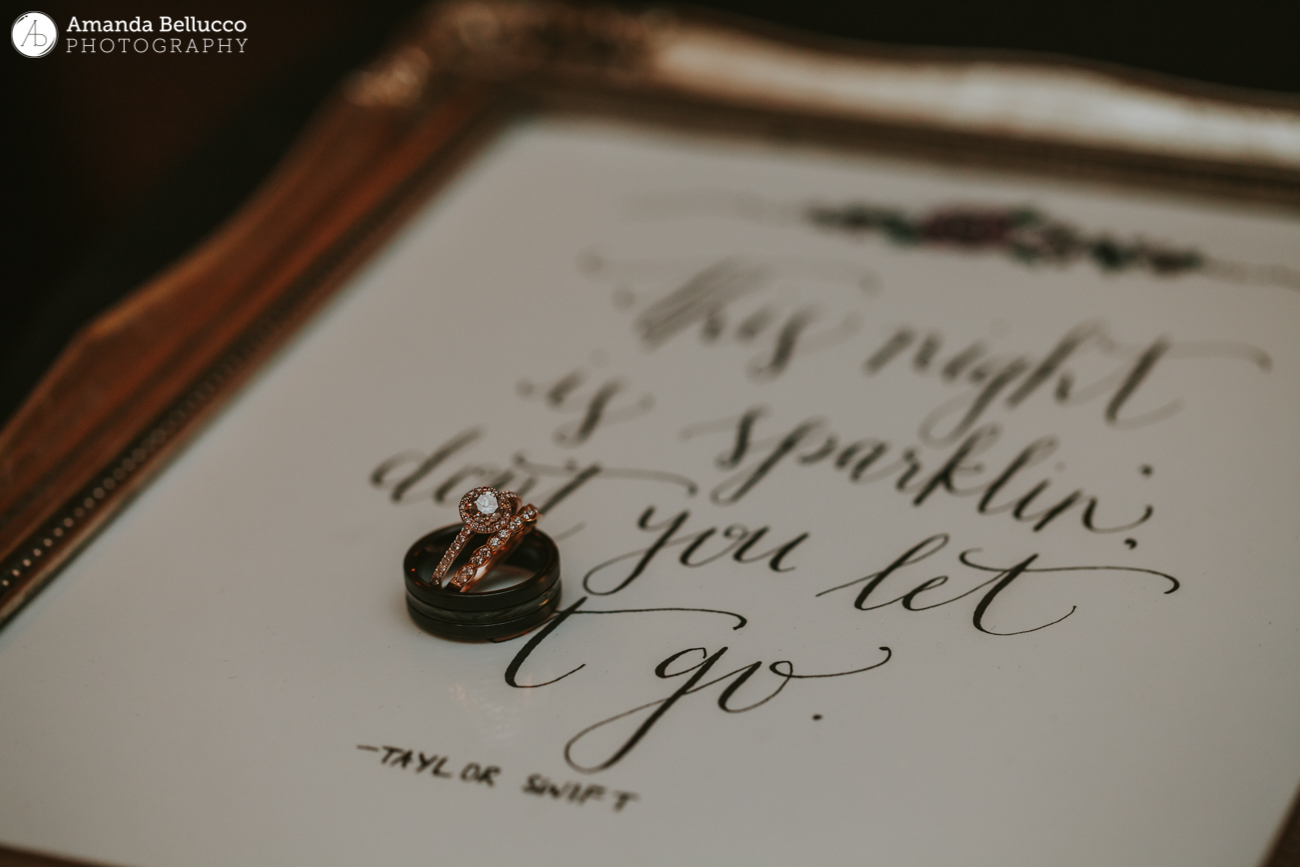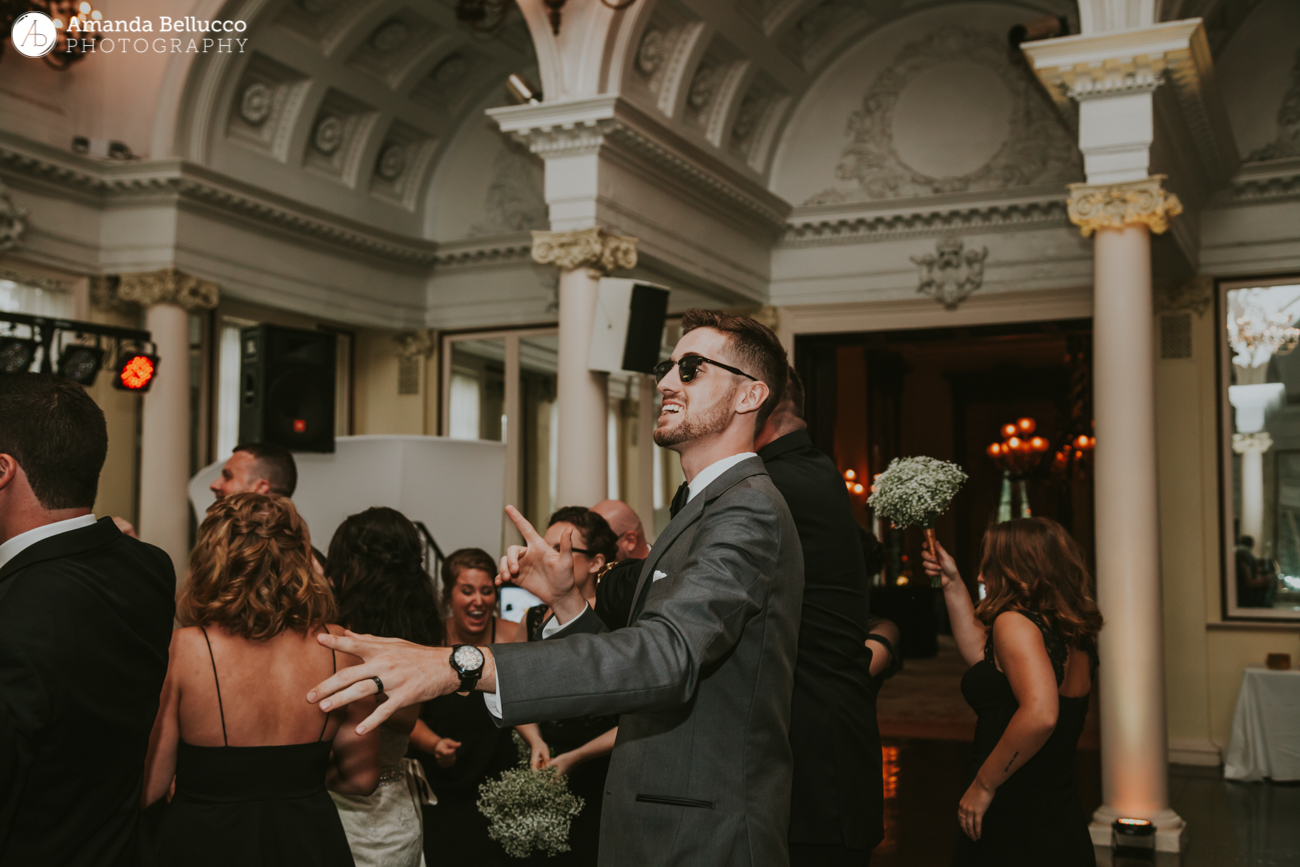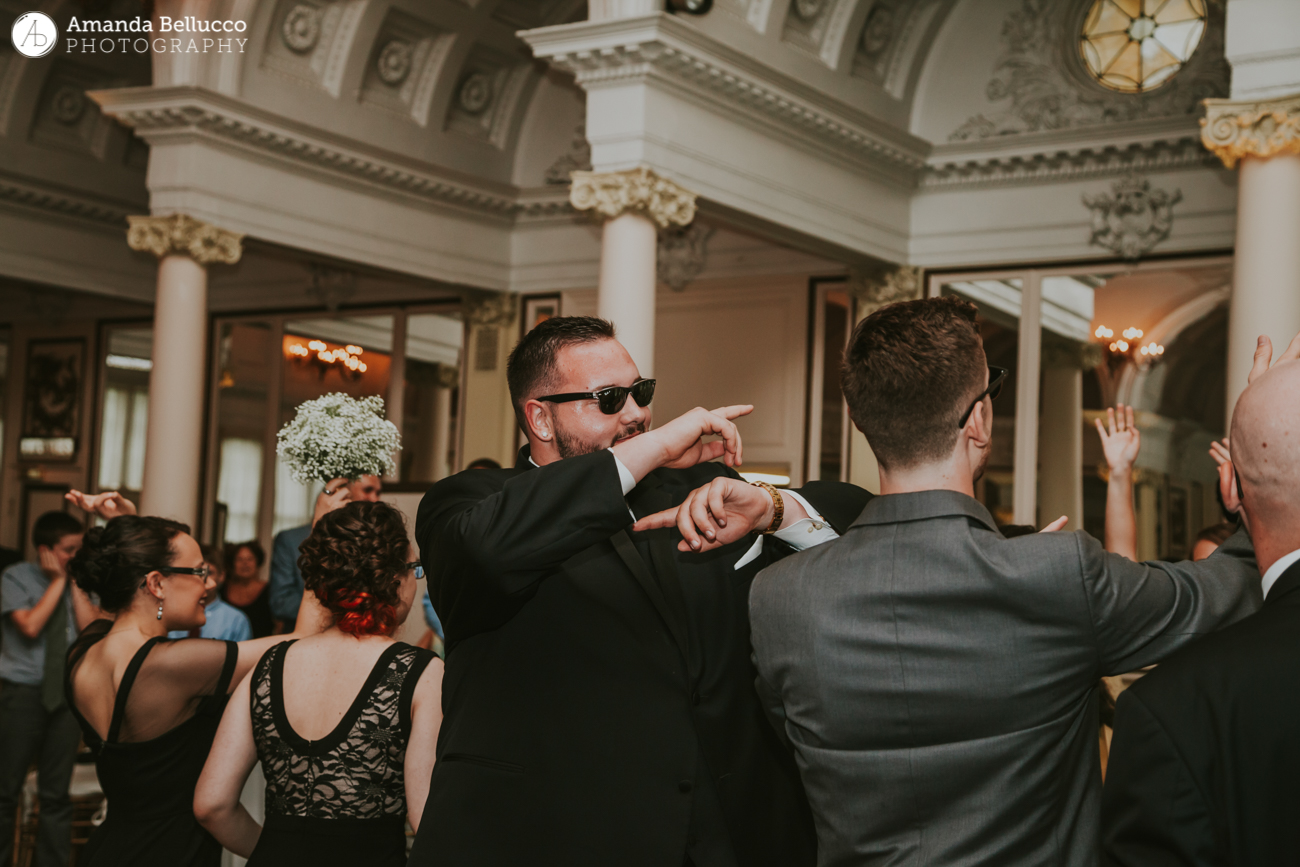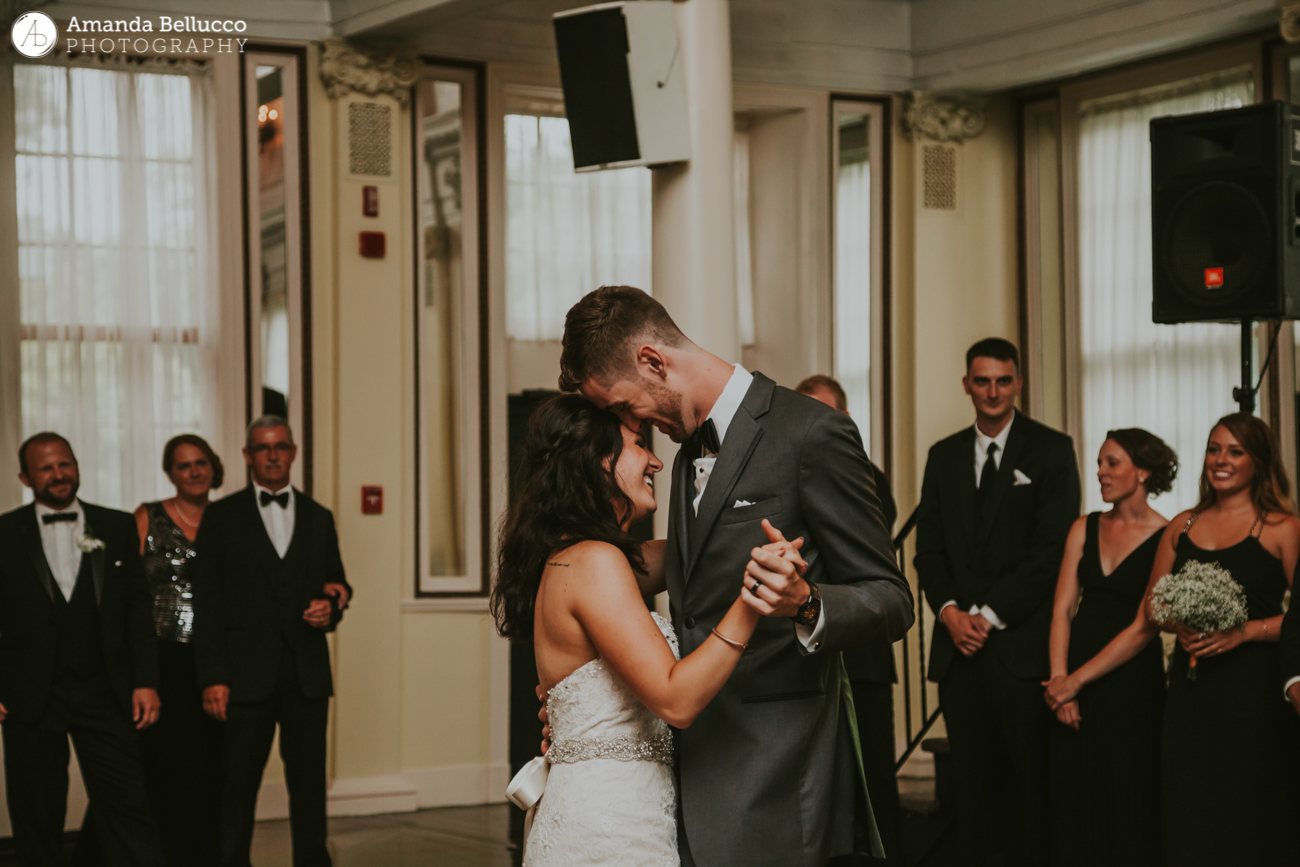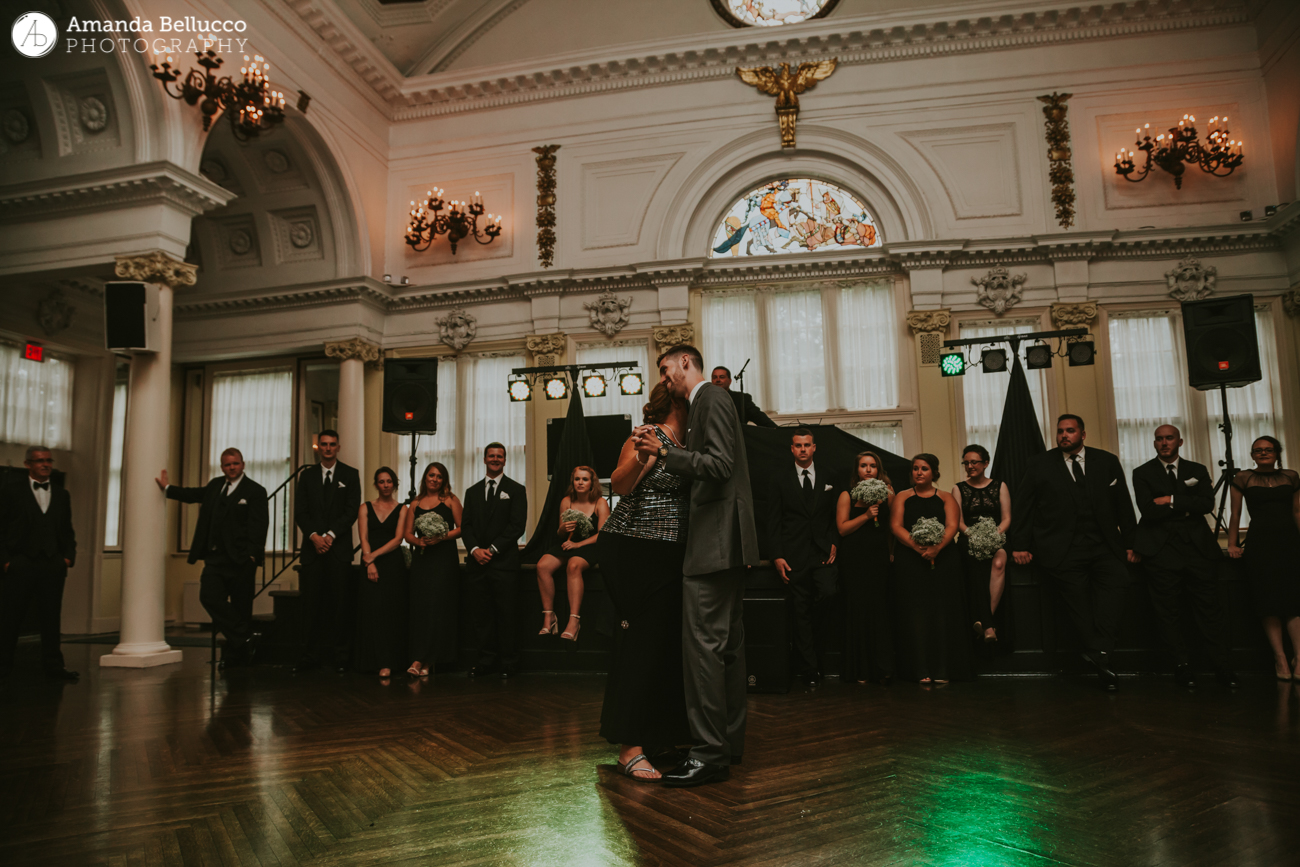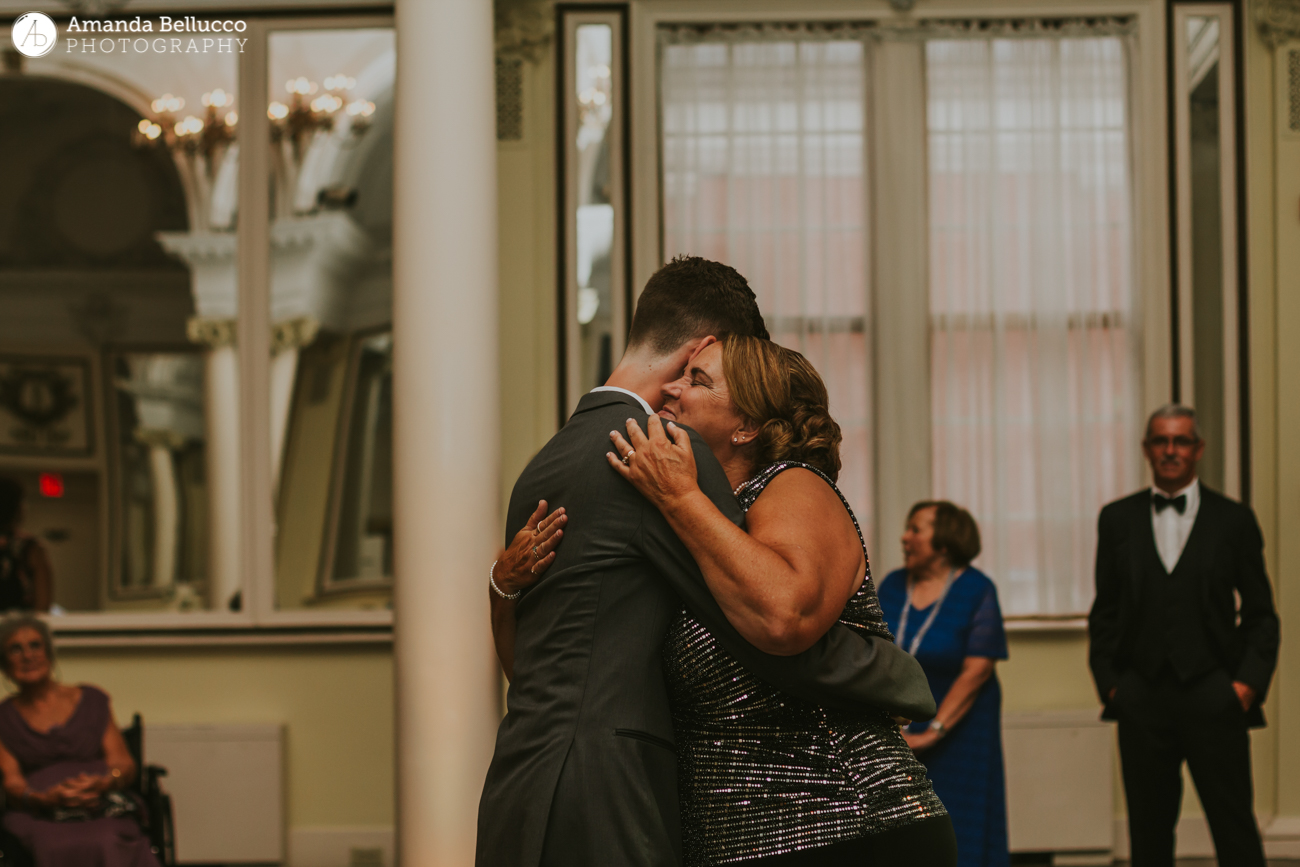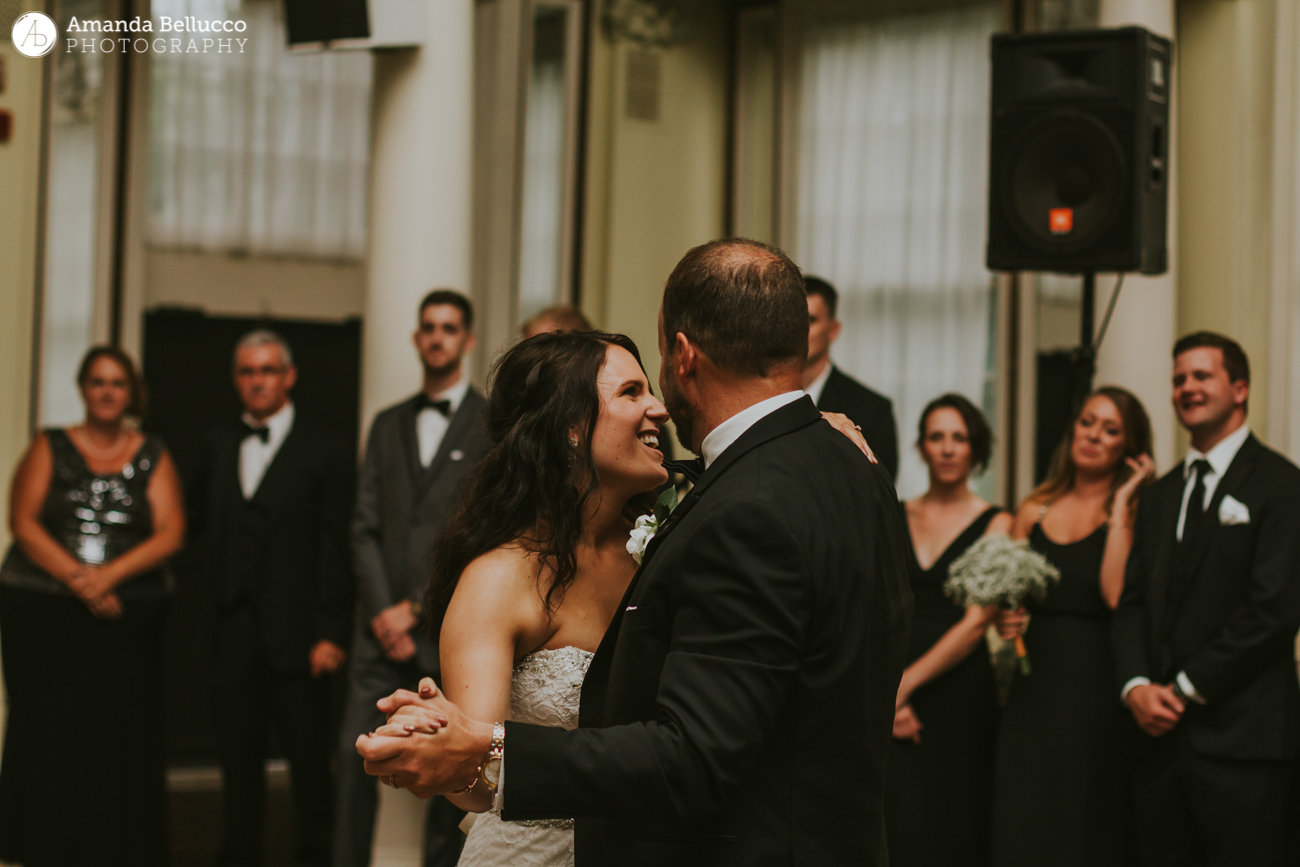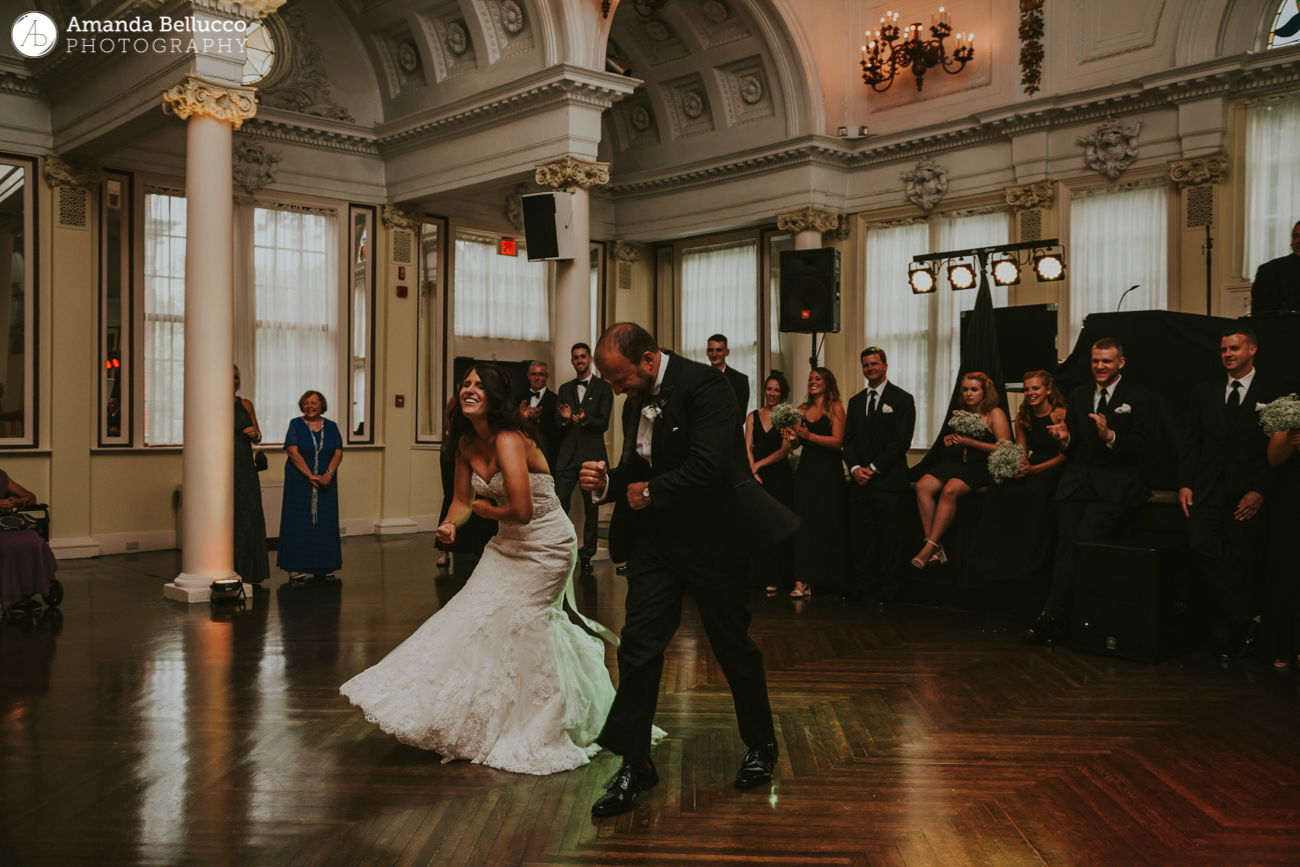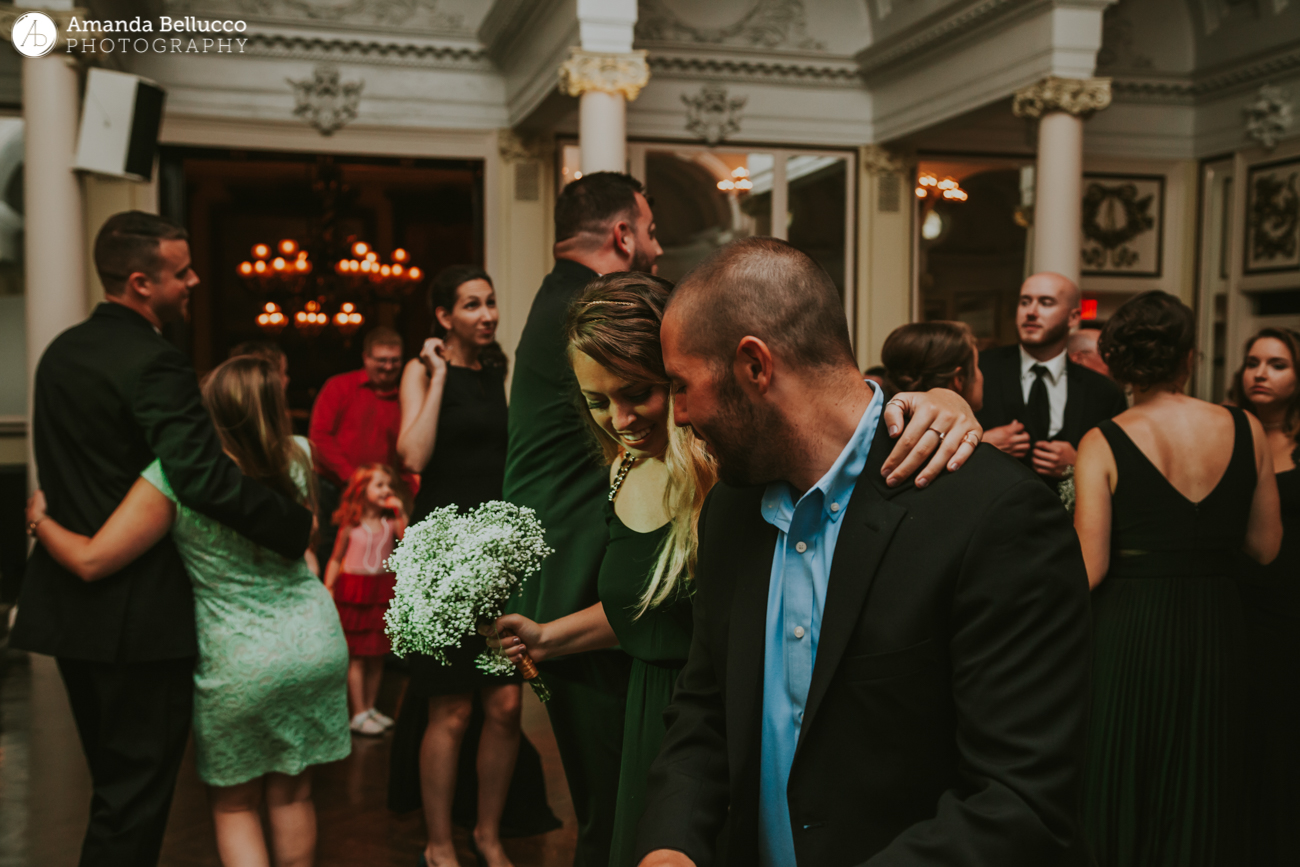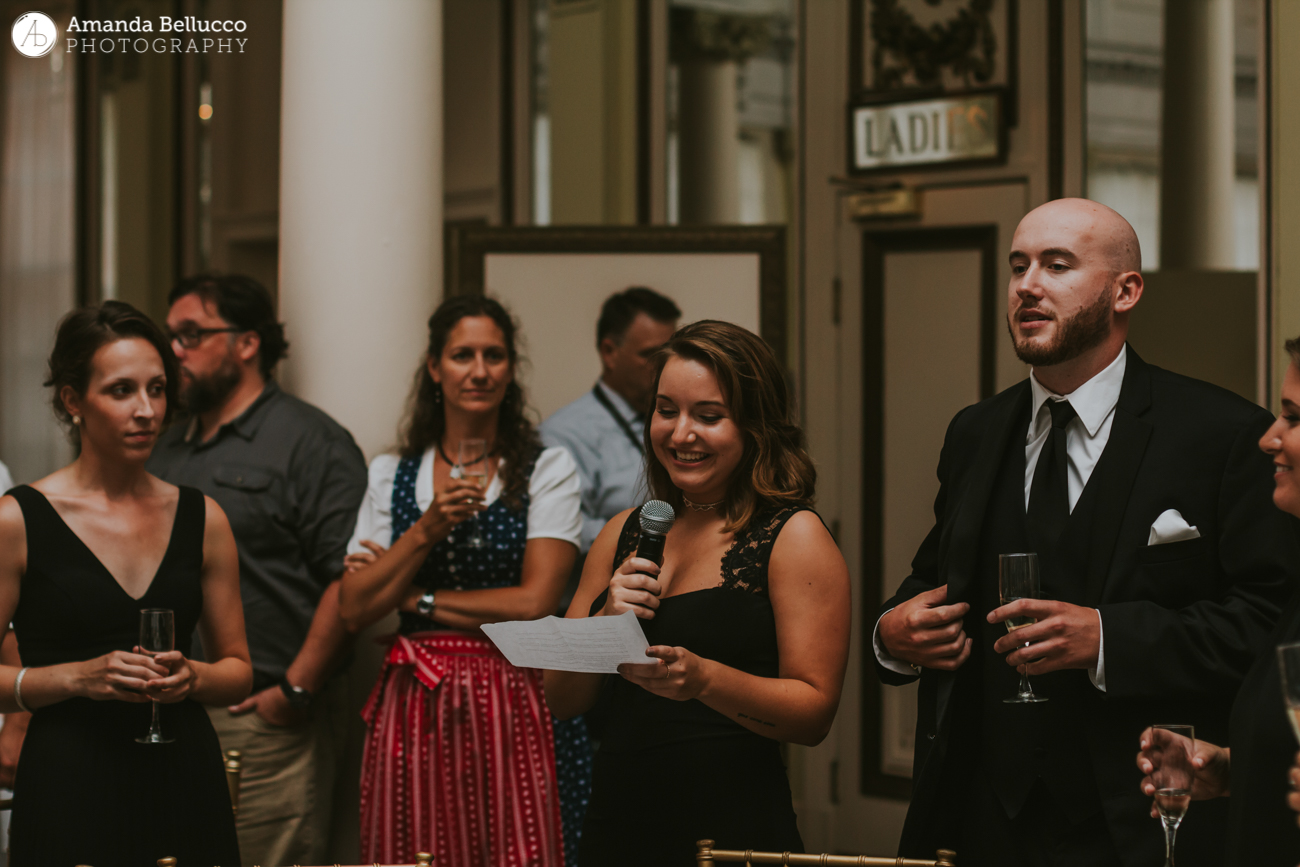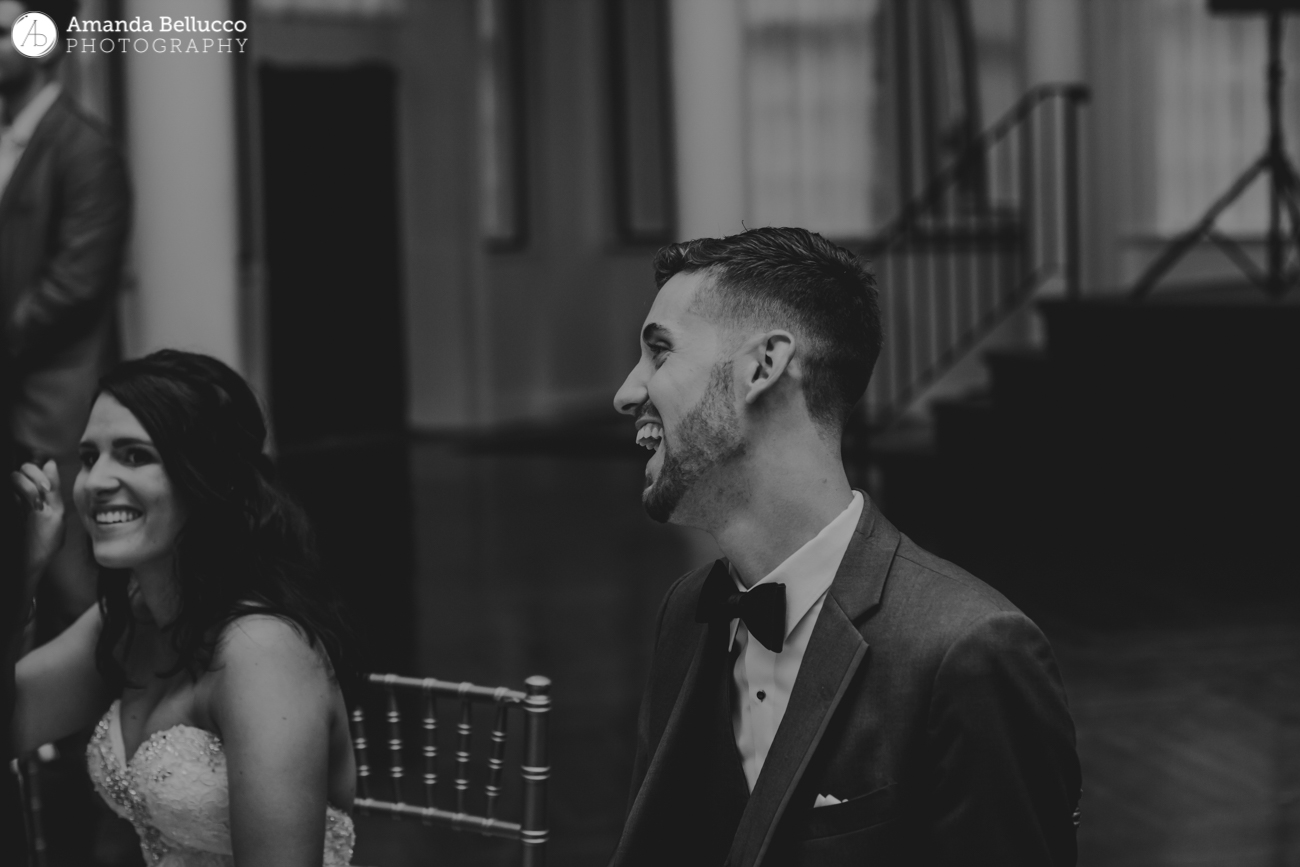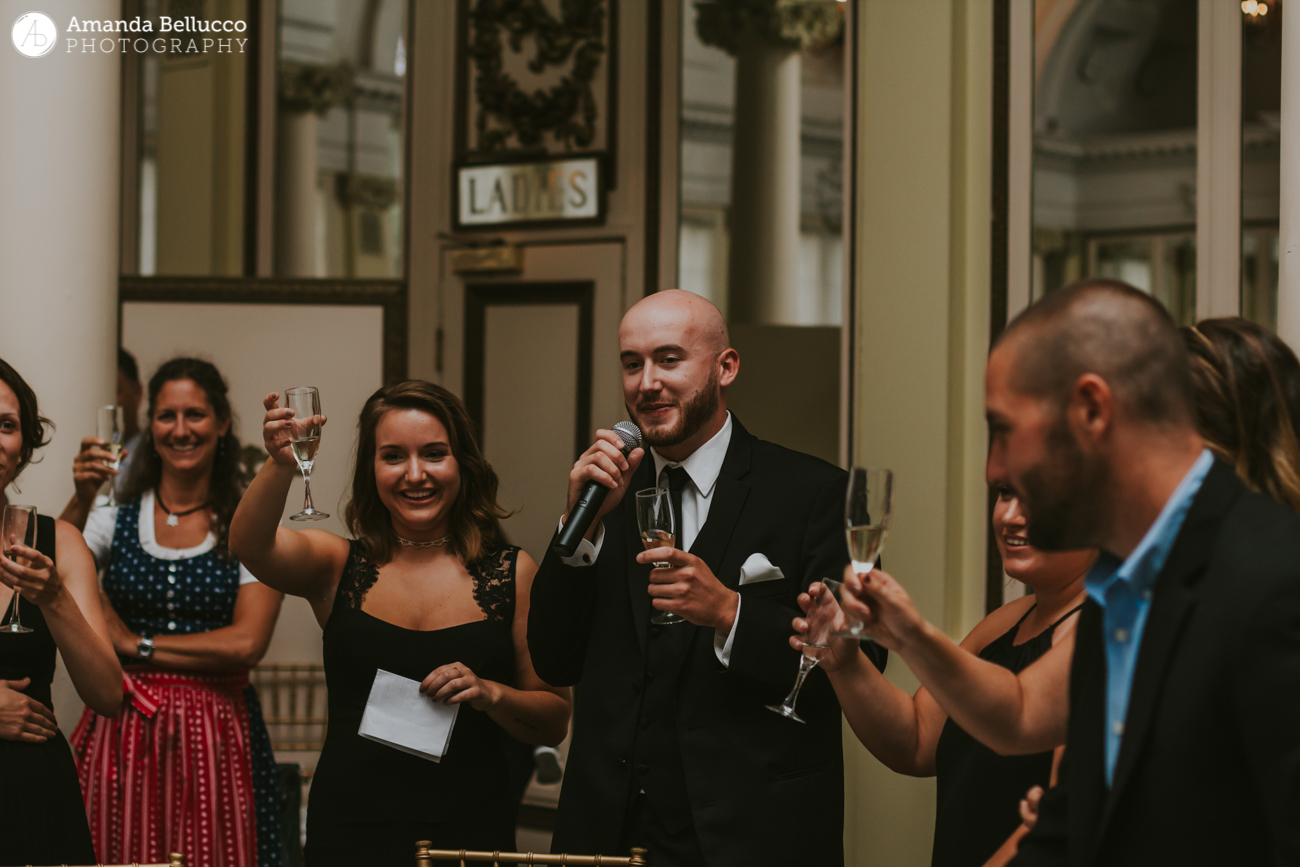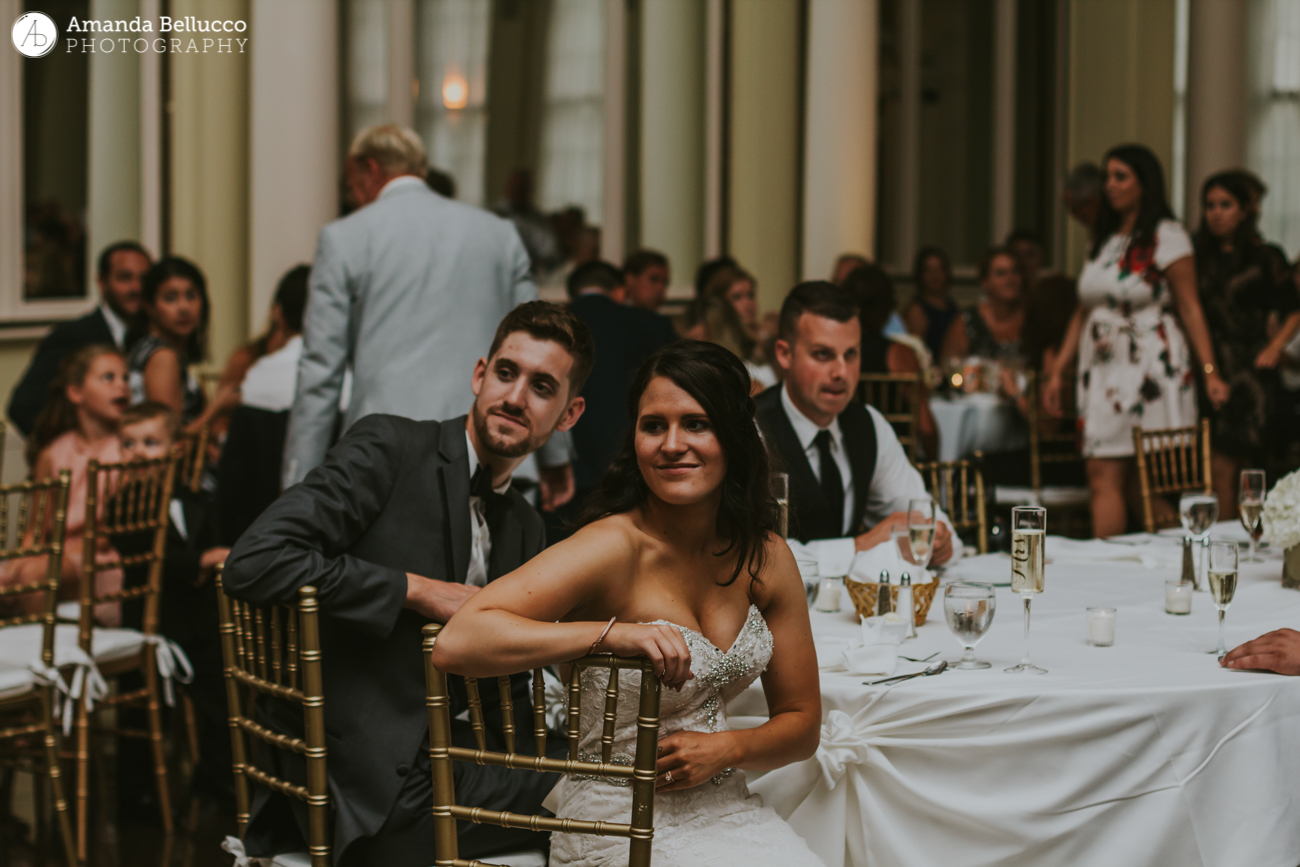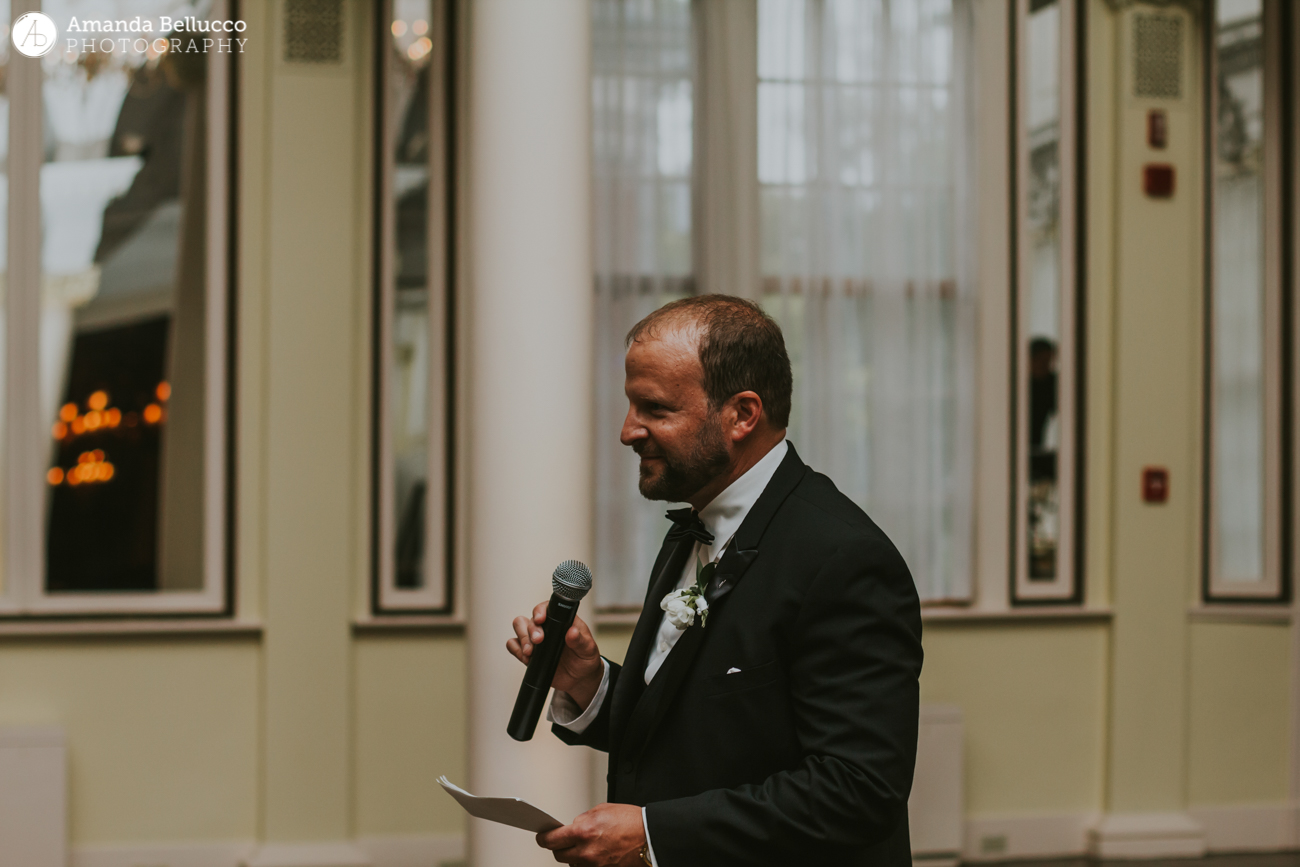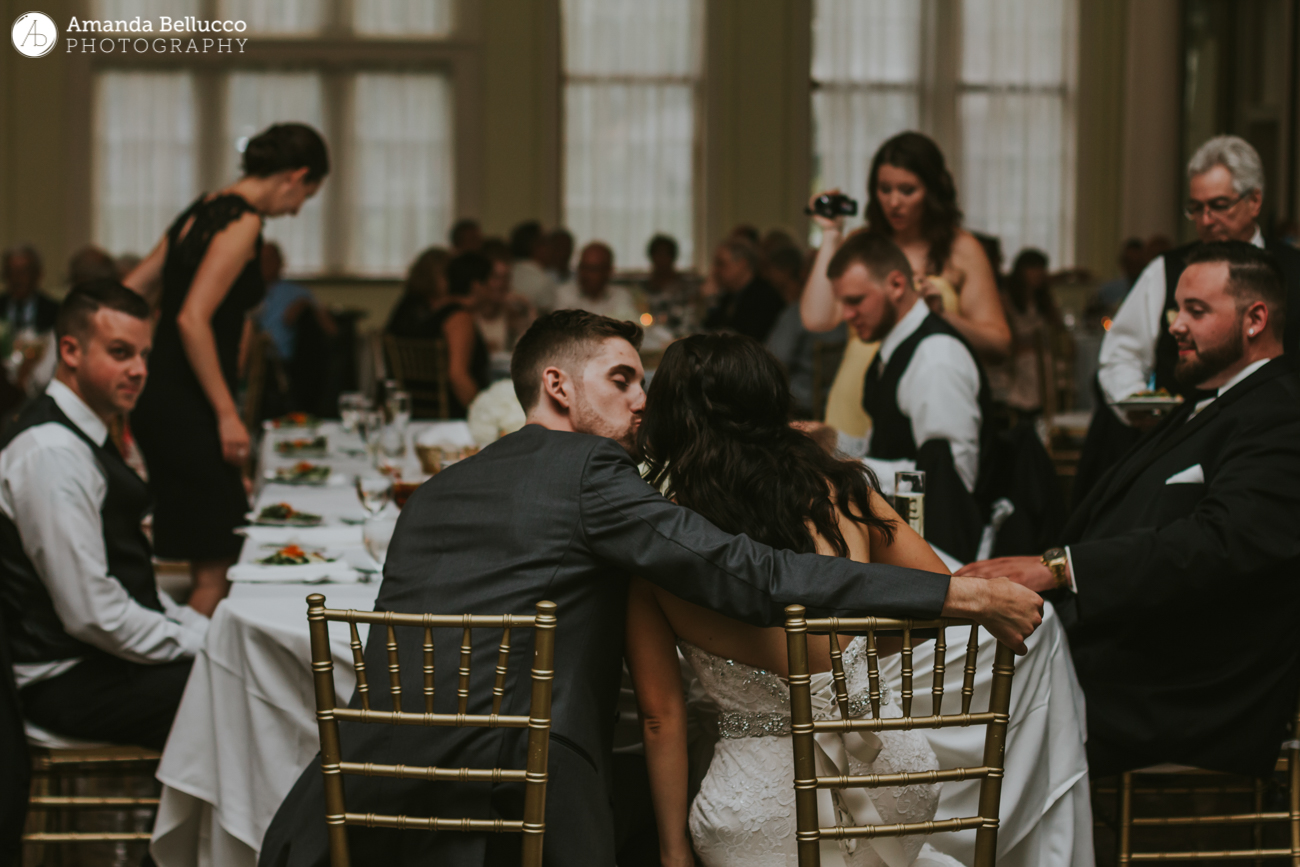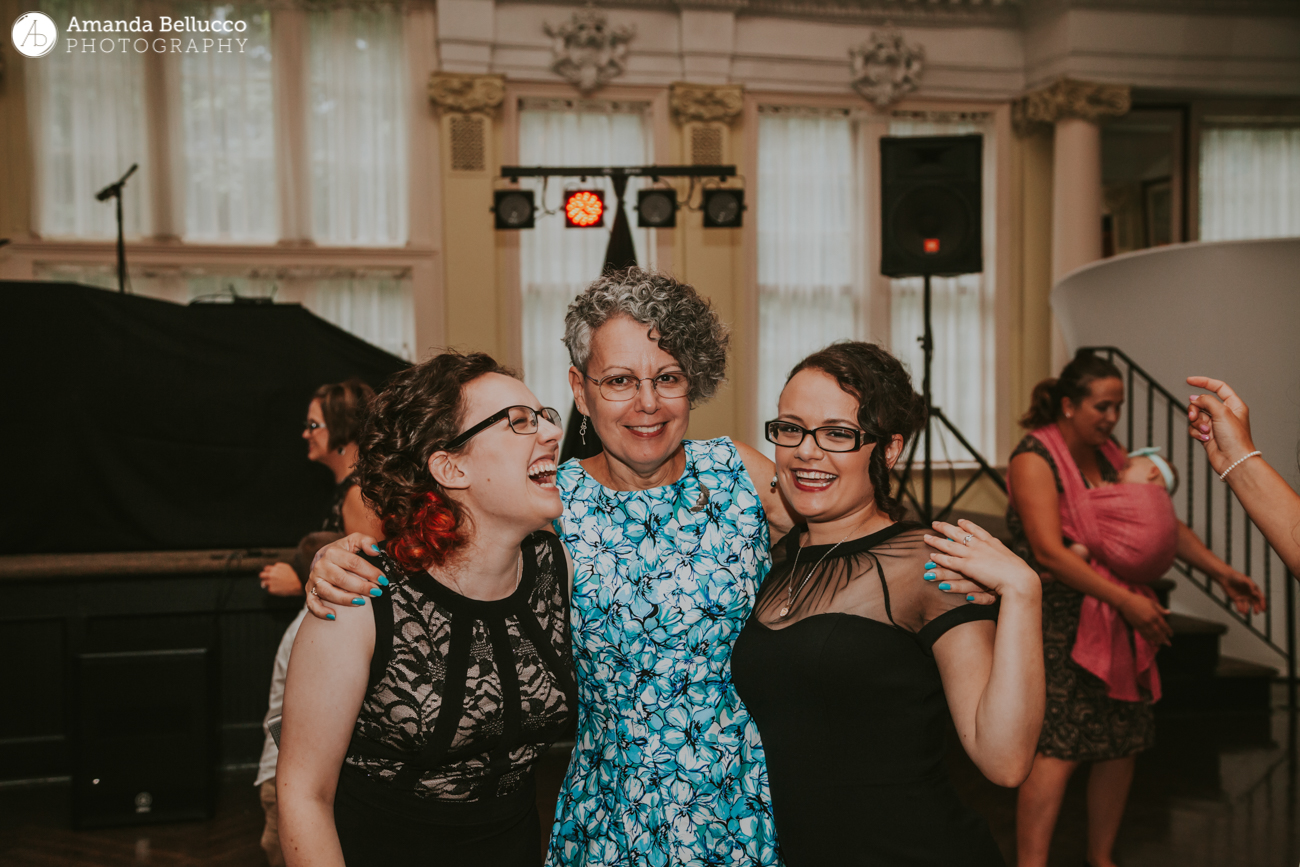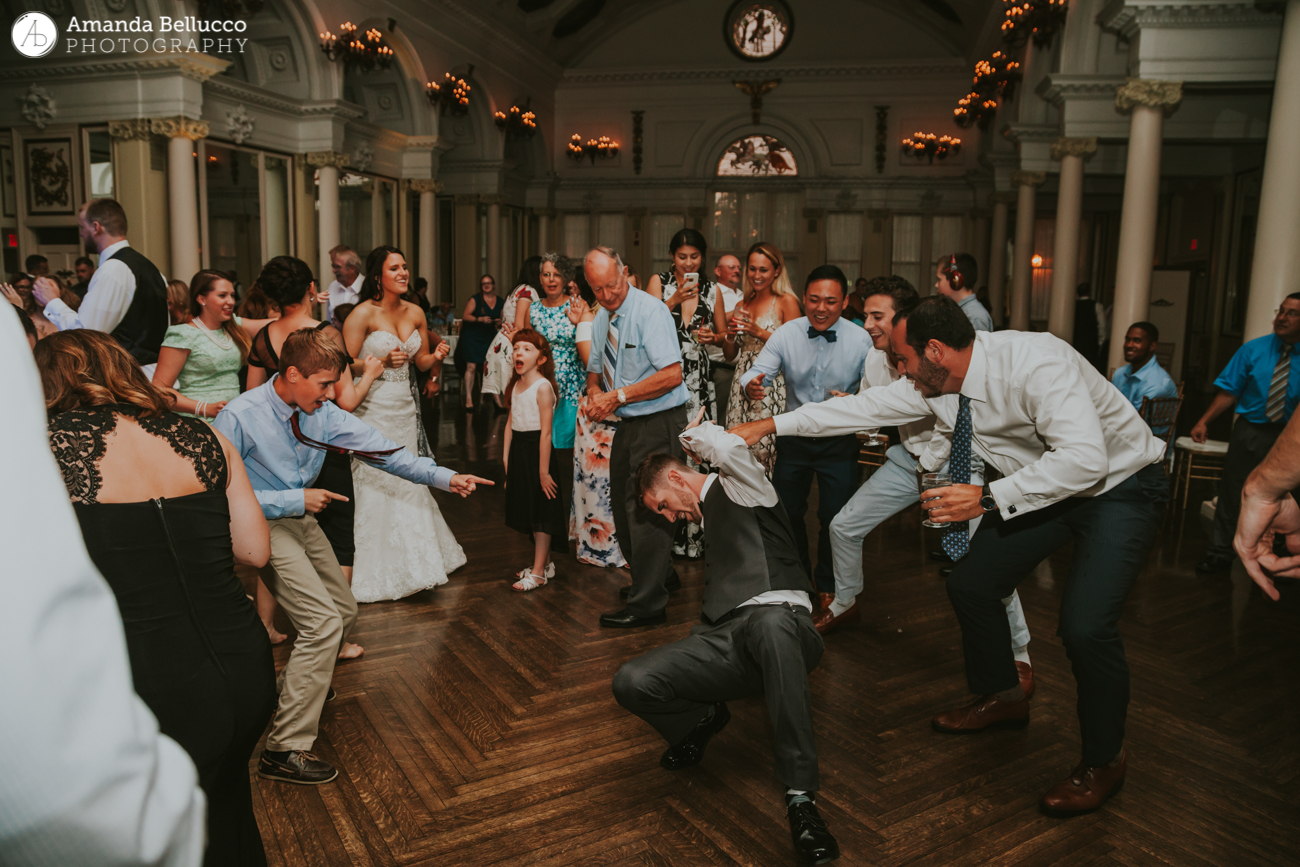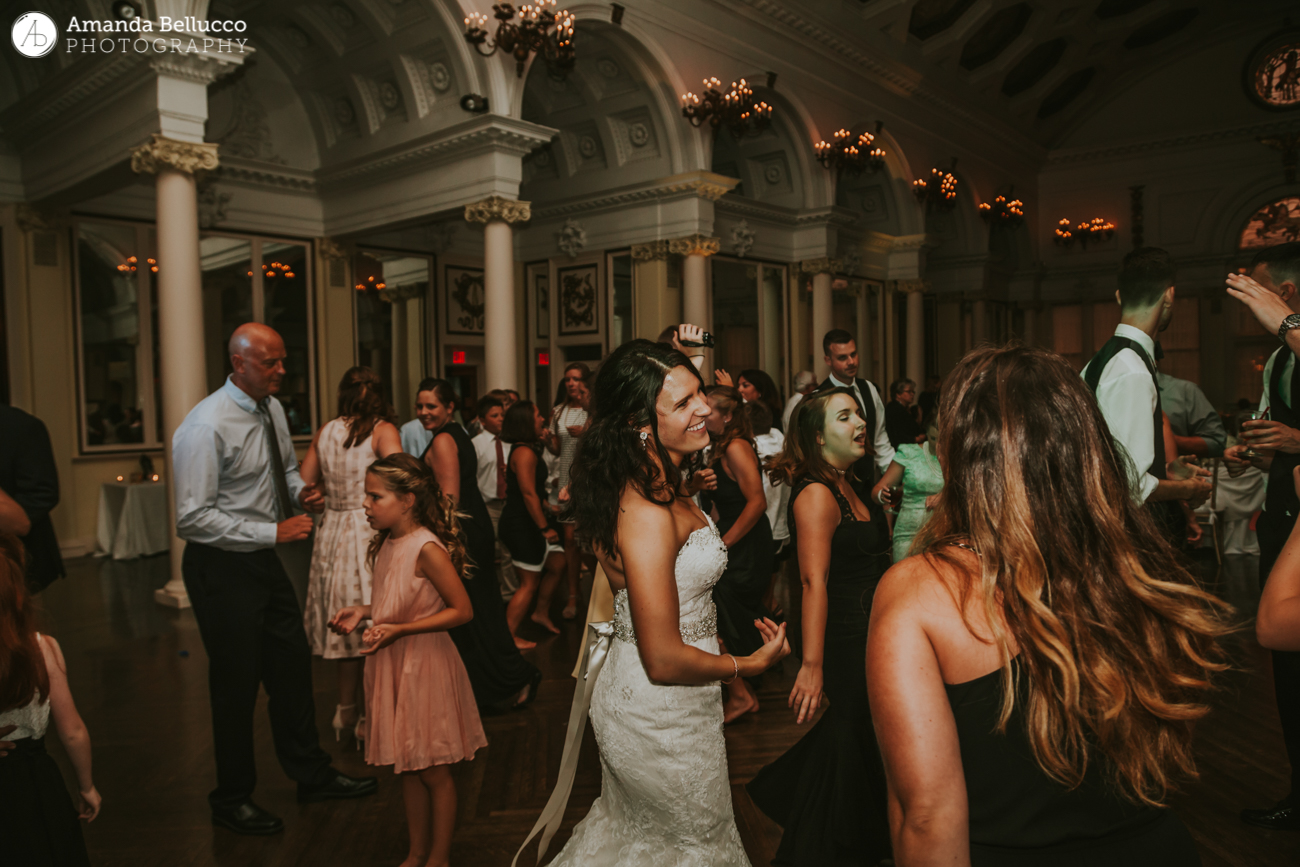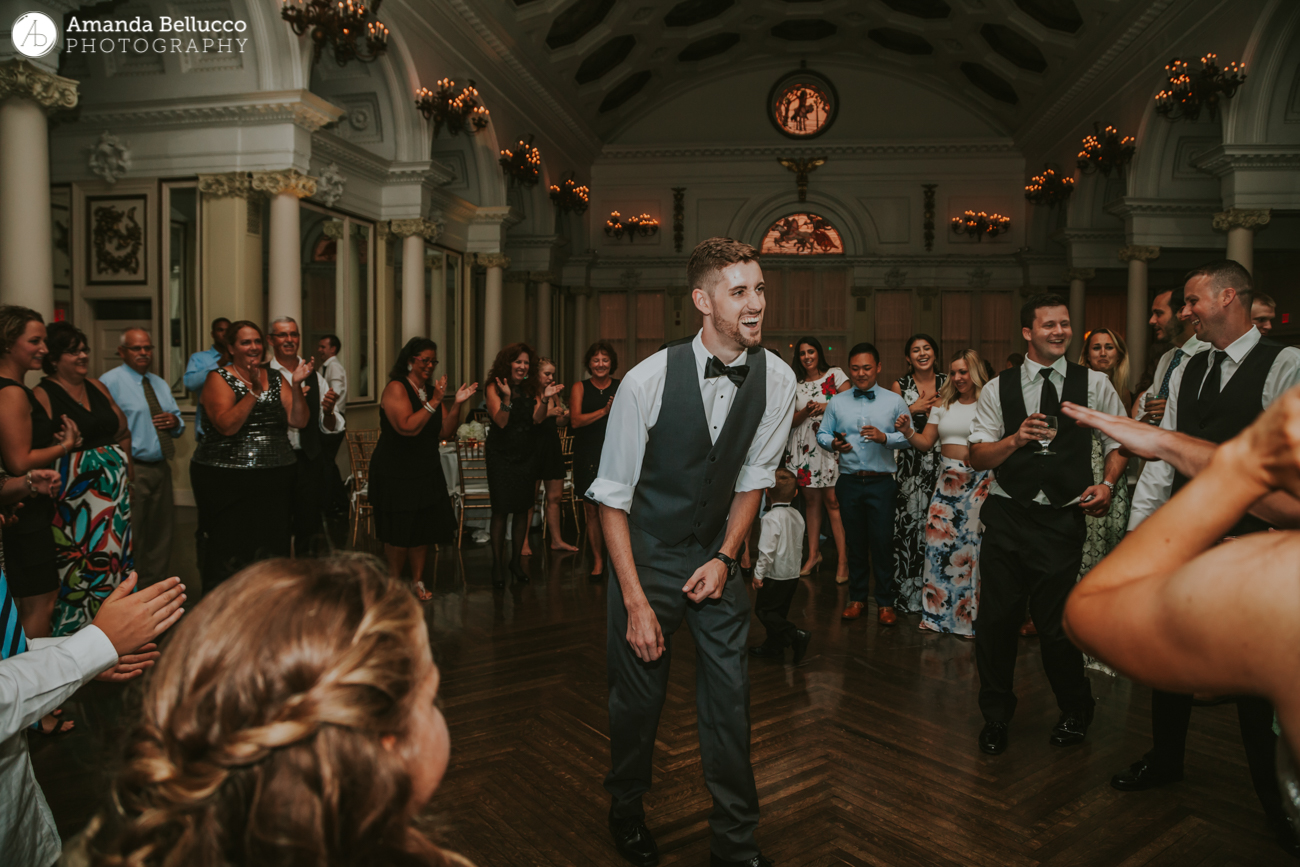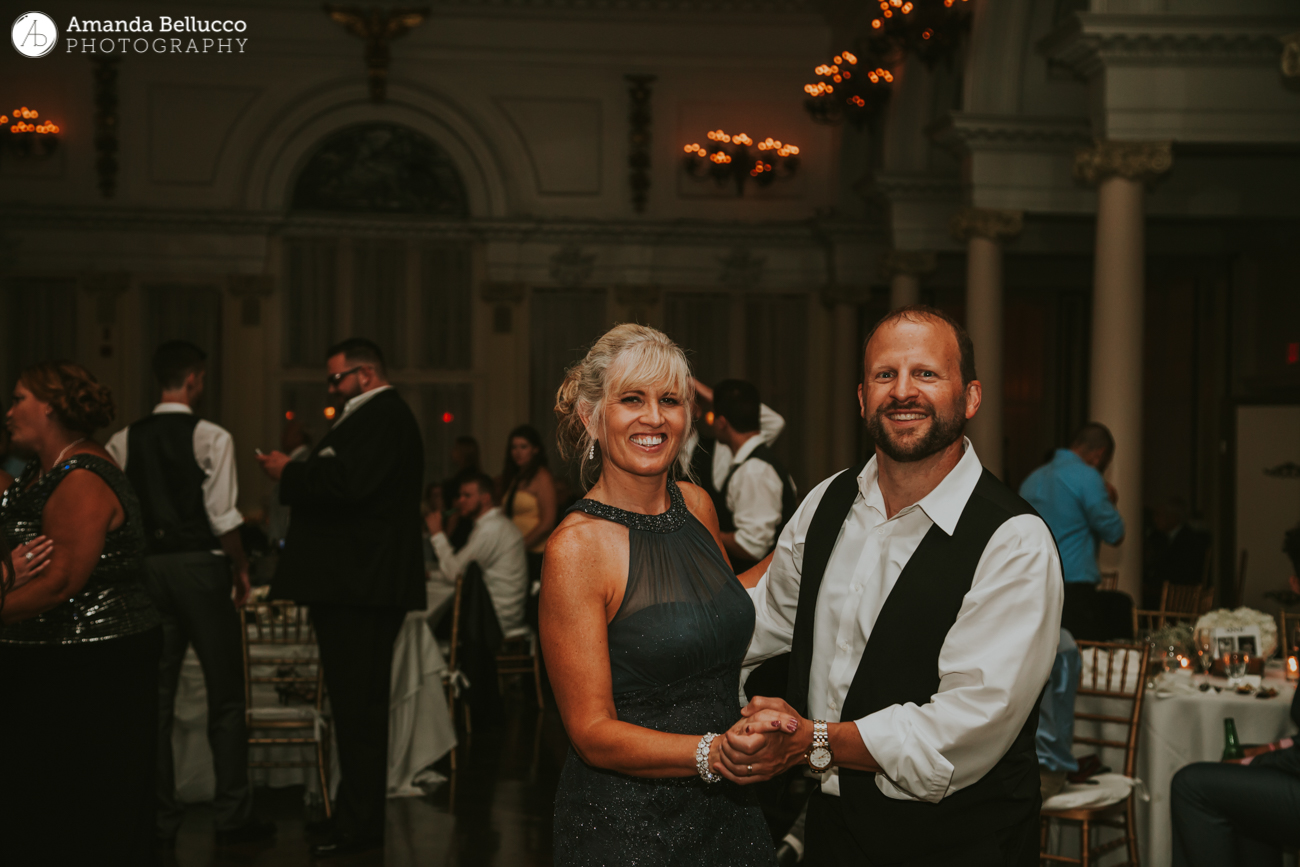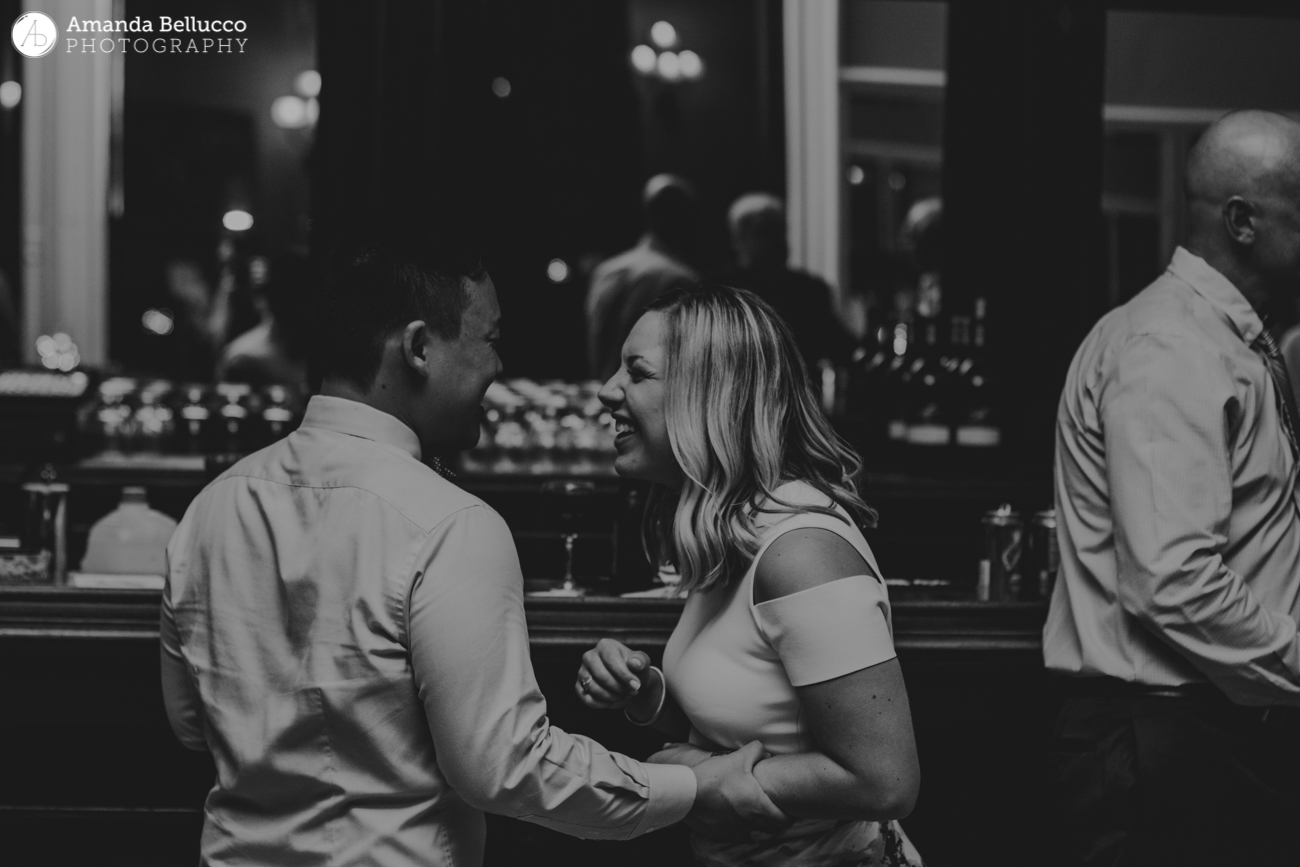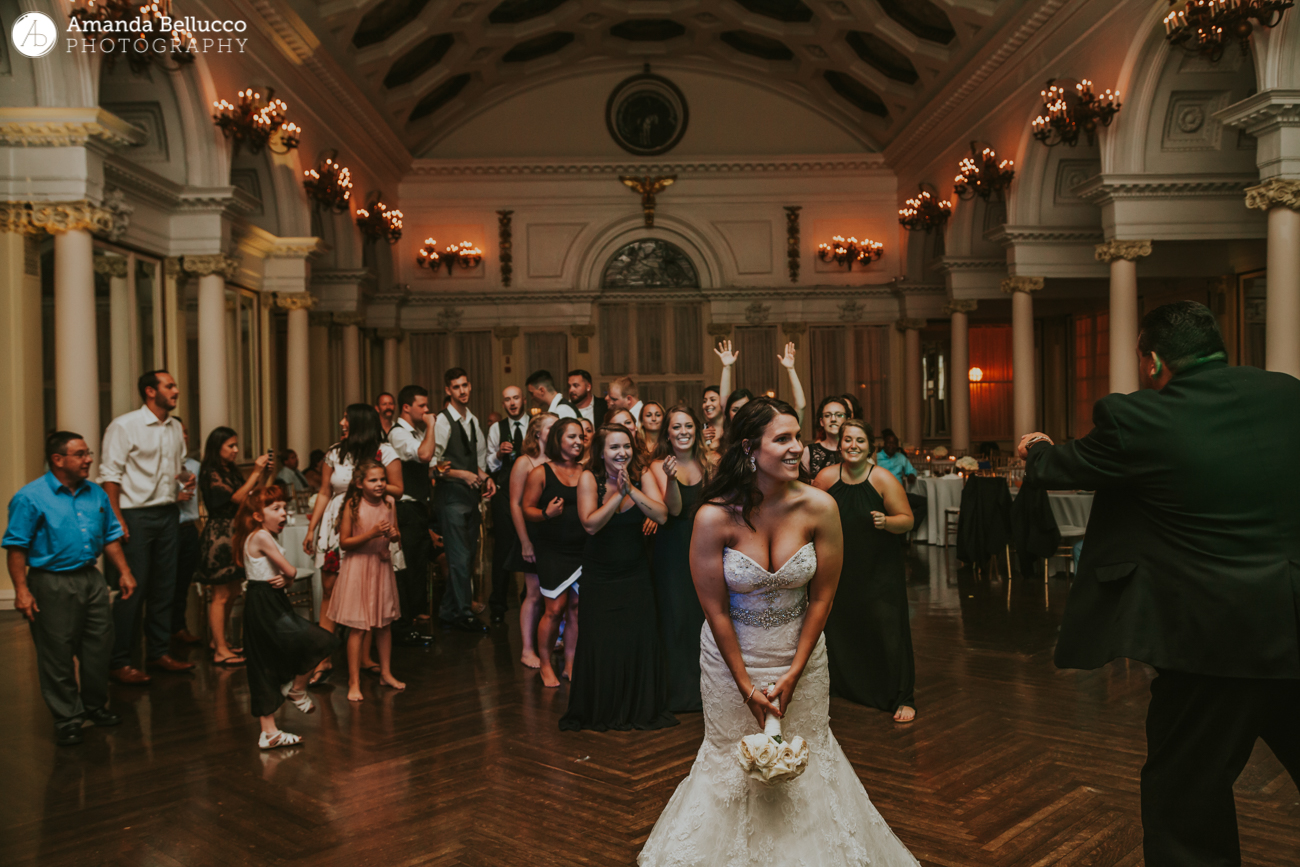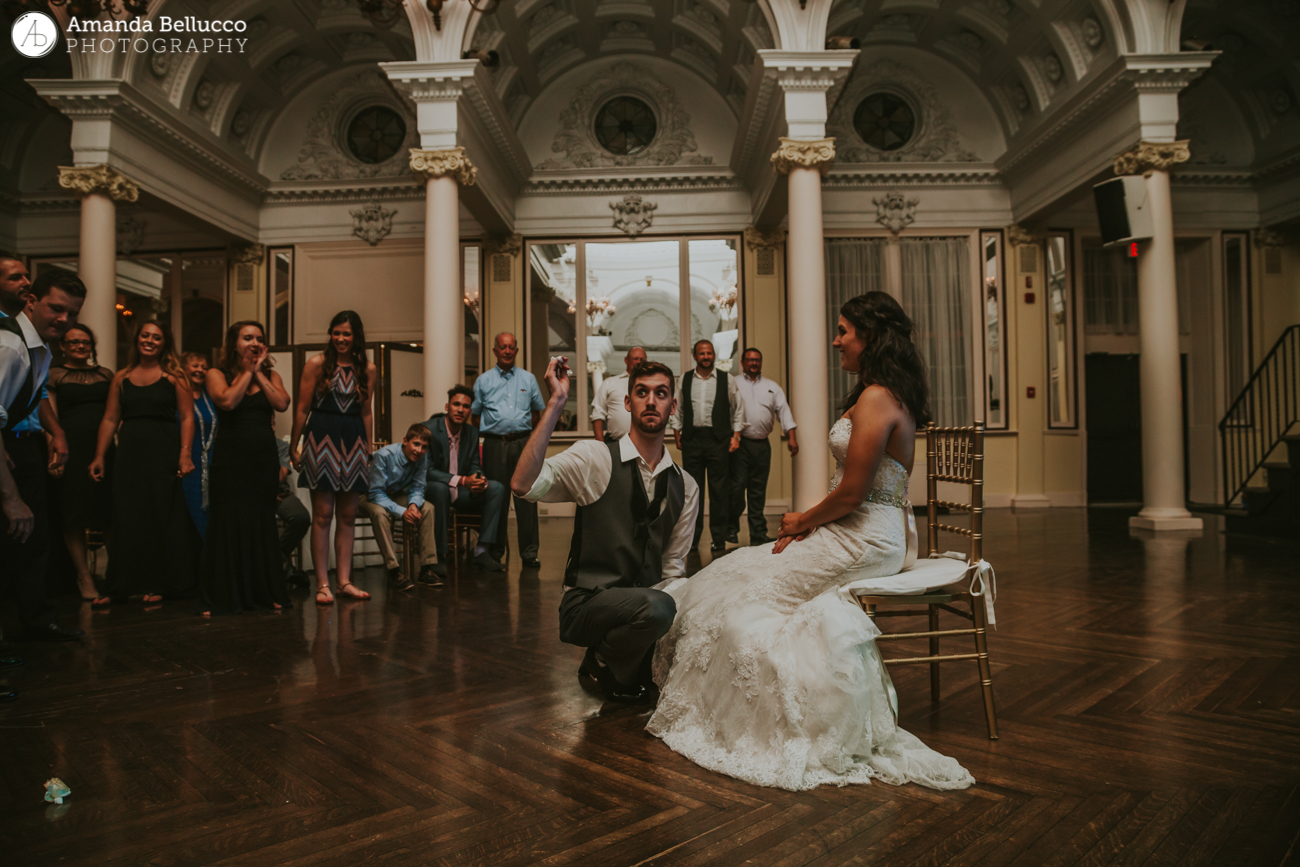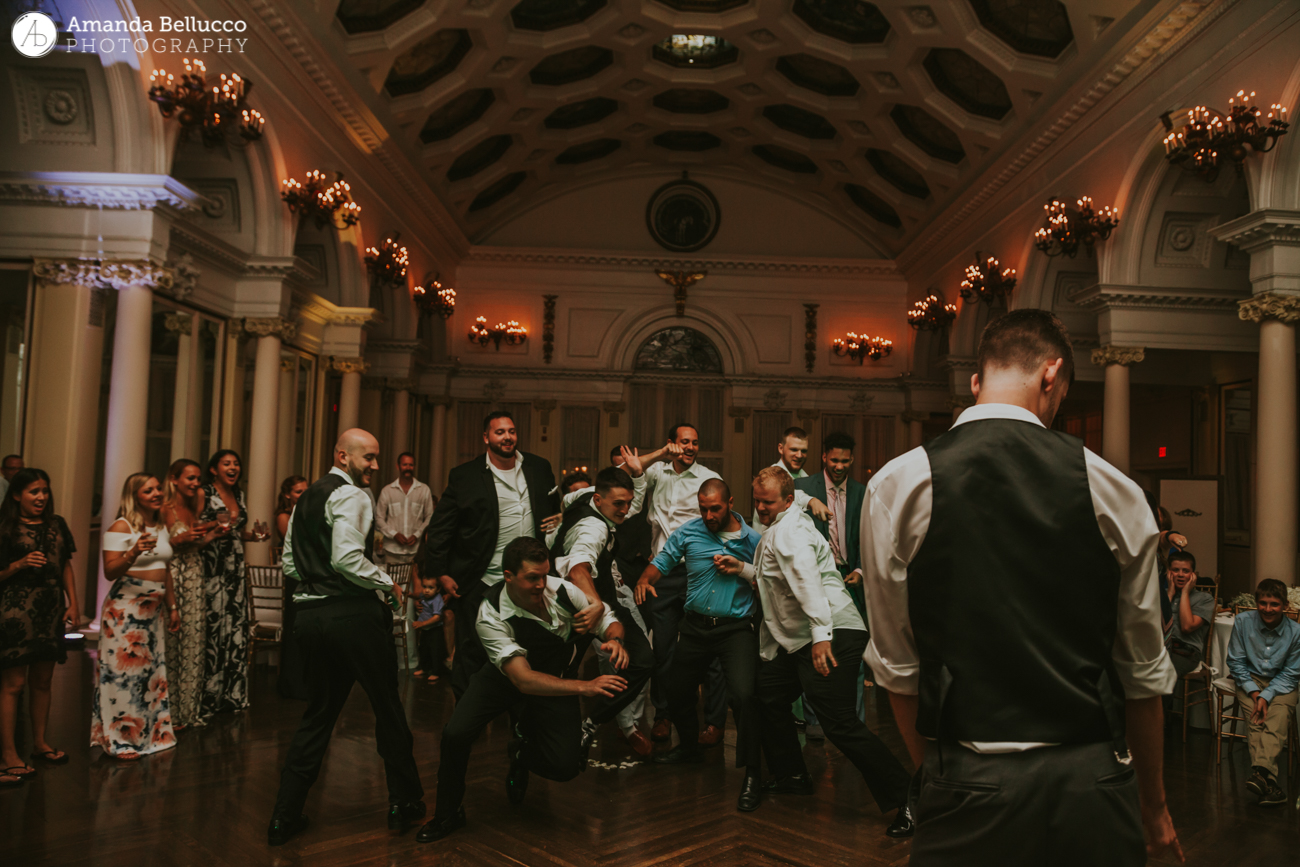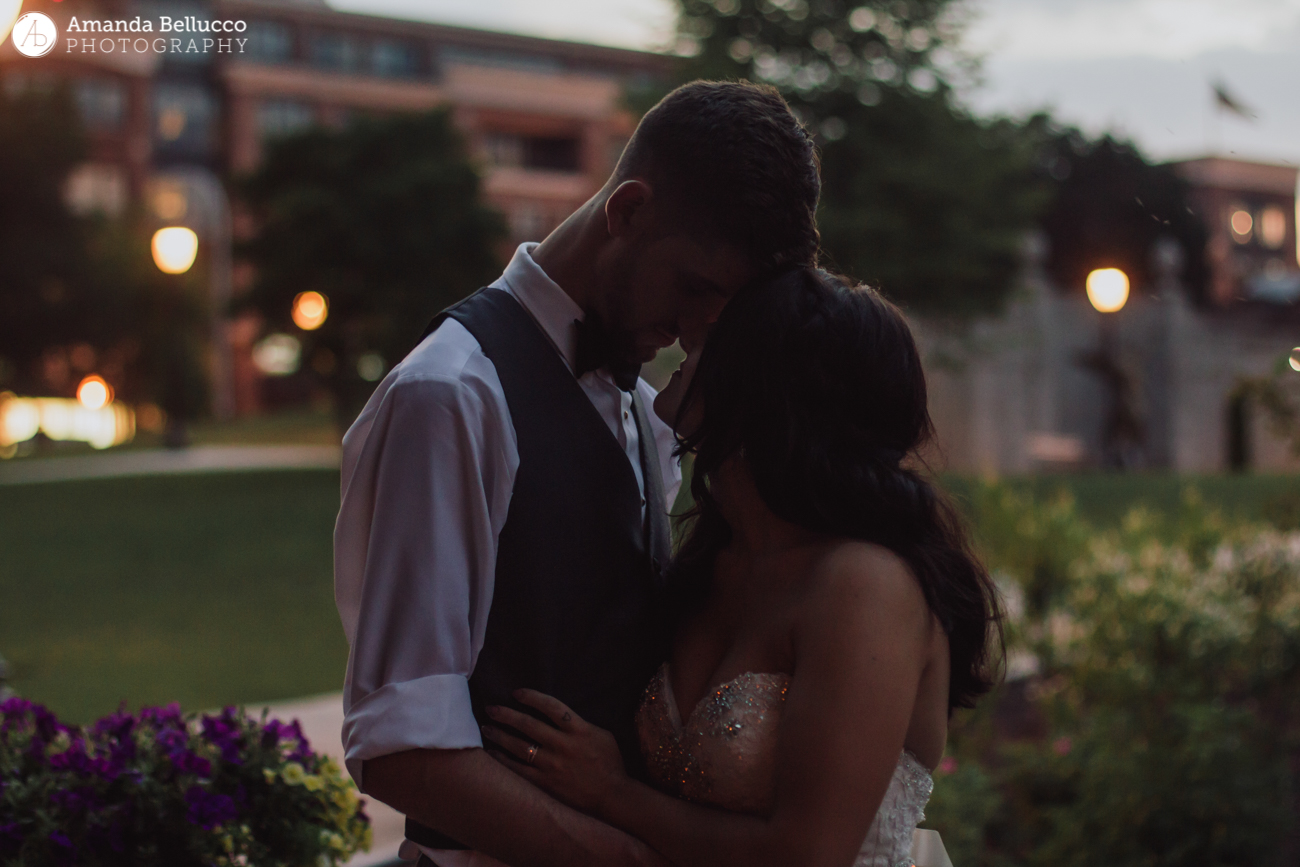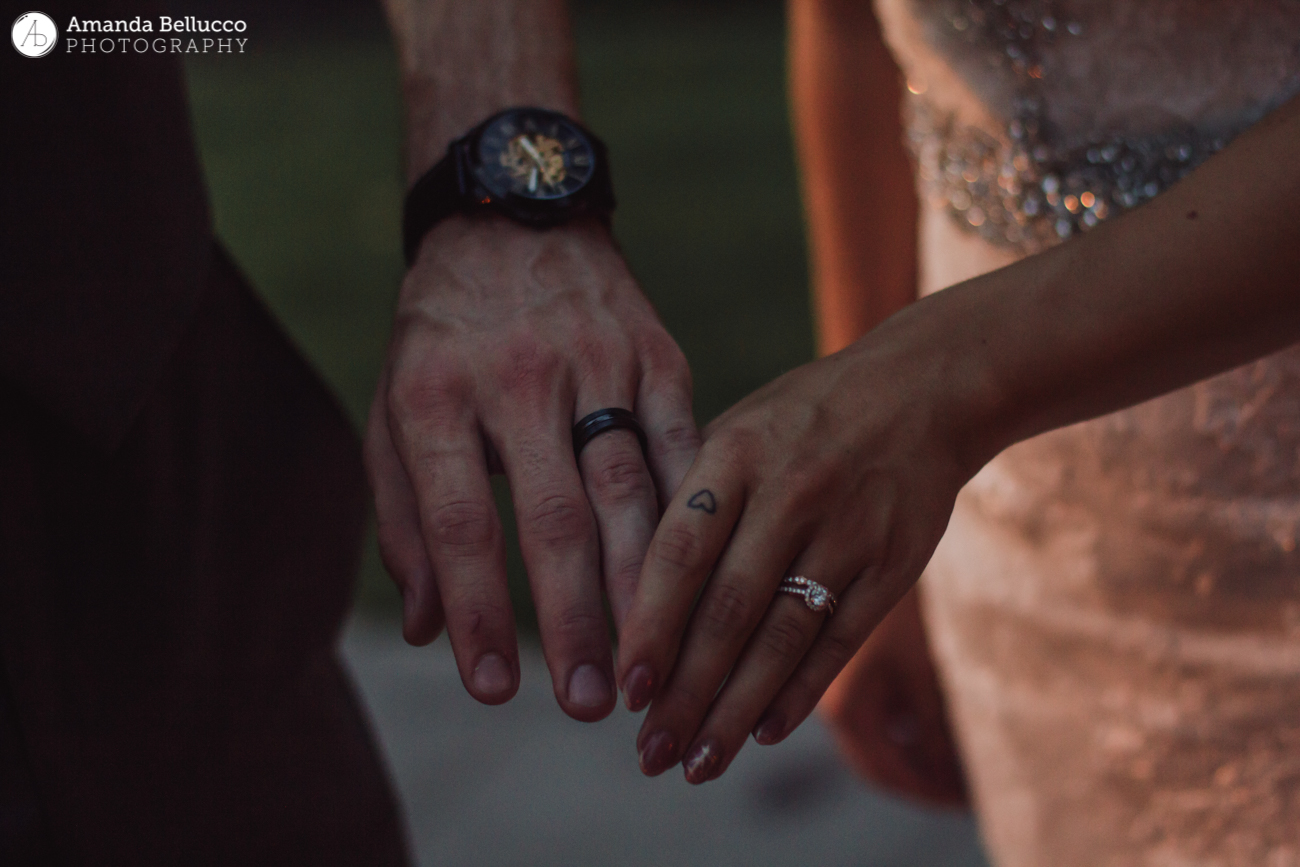 I was super honored when Collin and Elizabeth found me all the way from the Cap Region/MA border. They were planning a wedding in Saratoga Springs, a gorgeous city where my only experience shooting had been non-wedding work for a commercial client. I was really excited to see it from a new perspective.
The ceremony was at a beautiful Glens Falls church, but it was the reception venue, Canfield Casino in Congress Park, that made me go starry-eyed. Anyone can tell you the fastest way to my heart is a magnificent old building. Combine that with these two incredibly happy, down to earth, and completely in love human beings, and we have ourselves a winning day.
I remember Mother Nature was being moody. It was hot that day...like, hoooly hot...and the rain came on and off. That group panorama outside of the church? We could not have wrapped that better if we tried. The literal minute I finished shooting, the skies turned inside out. Talk about success...these two wanted that group shot very much, and I'm SO glad we got it!
The party to follow was hilarious and heart-warming, with this gorgeous pair surrounded by their closest family and friends. And of course, I never finish a wedding without some low-light night shots, so before I hit the road, back out we went. They're some of my favorites from the whole day.
Congrats, guys! I'm sending my love across NYS all the way to you. :-D
Ceremony: St. Mary's Church
Reception: Canfield Casino
Hair/MUA: Make Me Fabulous
Cake: Sue Baldwin
DJ: John Gellheiser
Photobooth: Smile Lounge