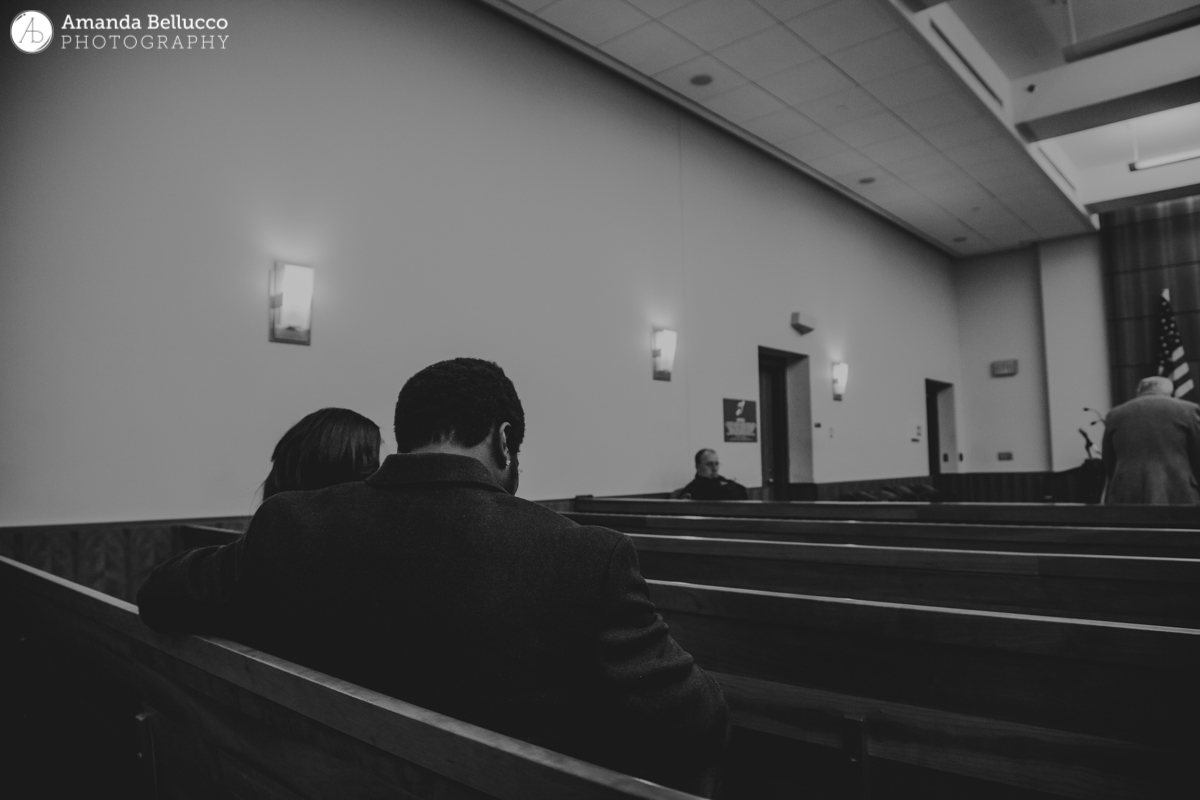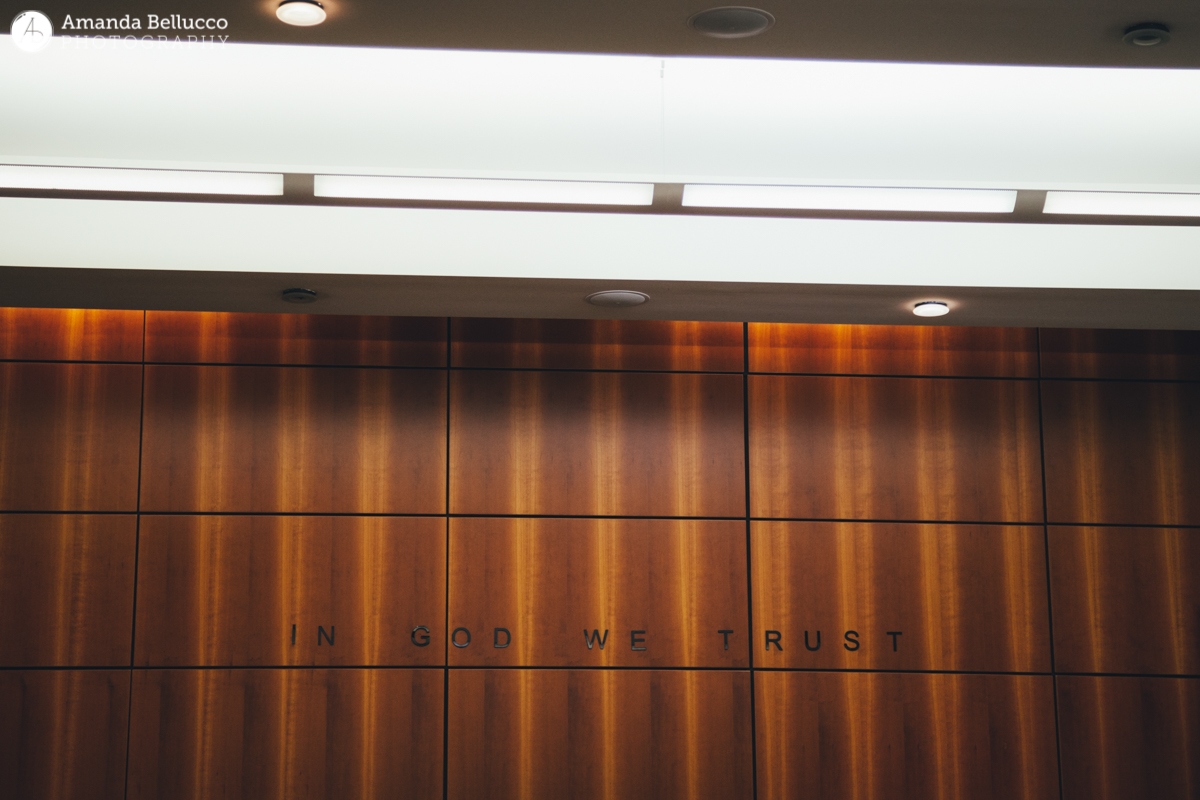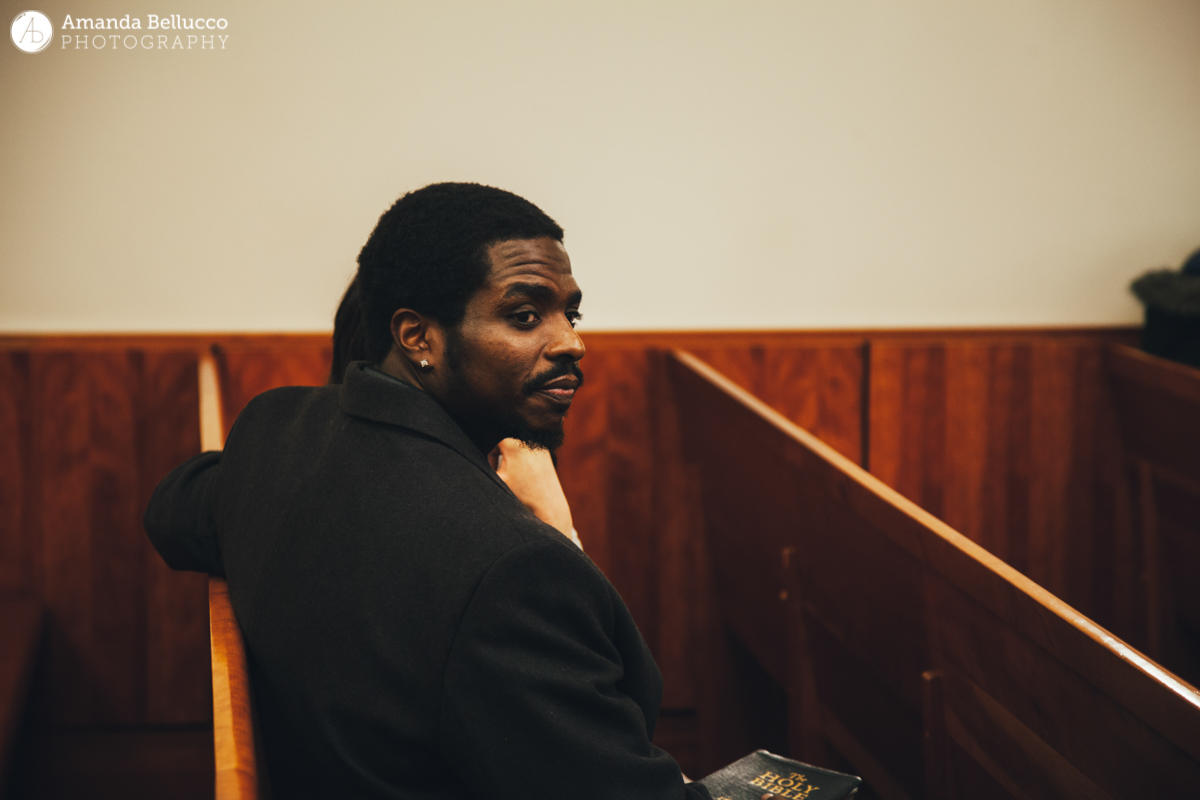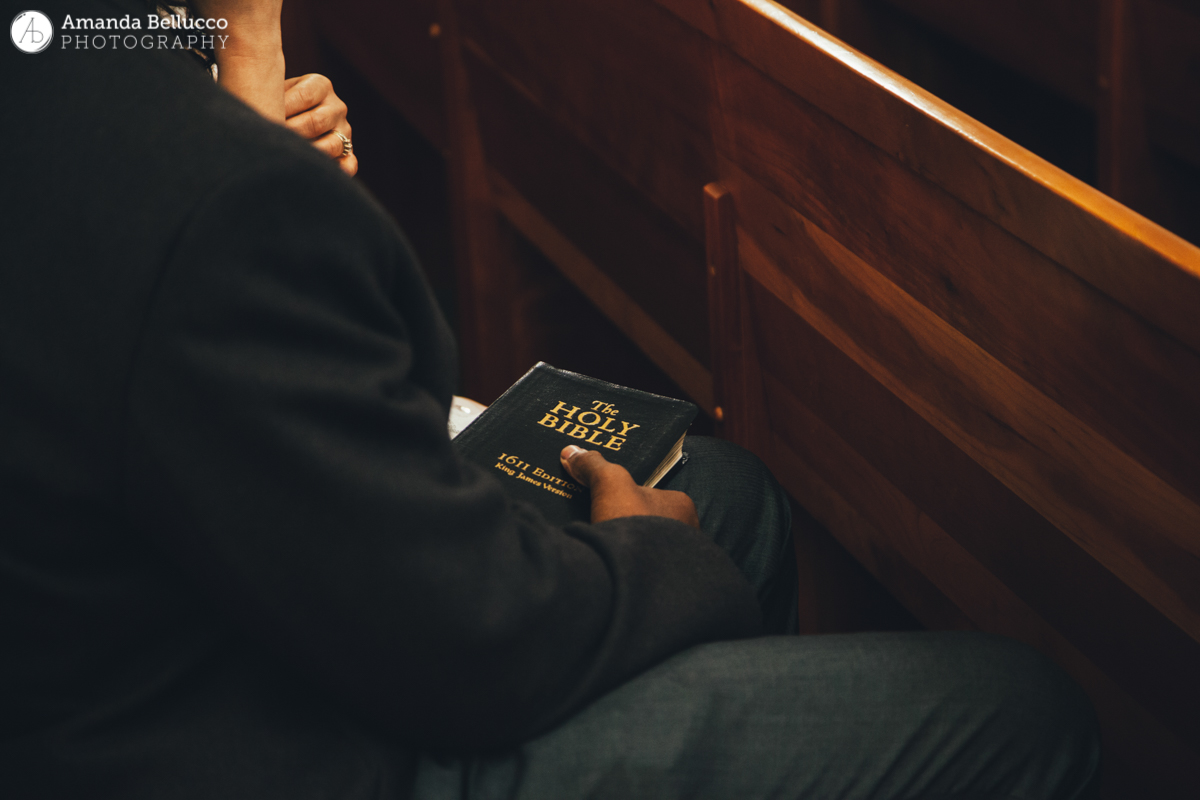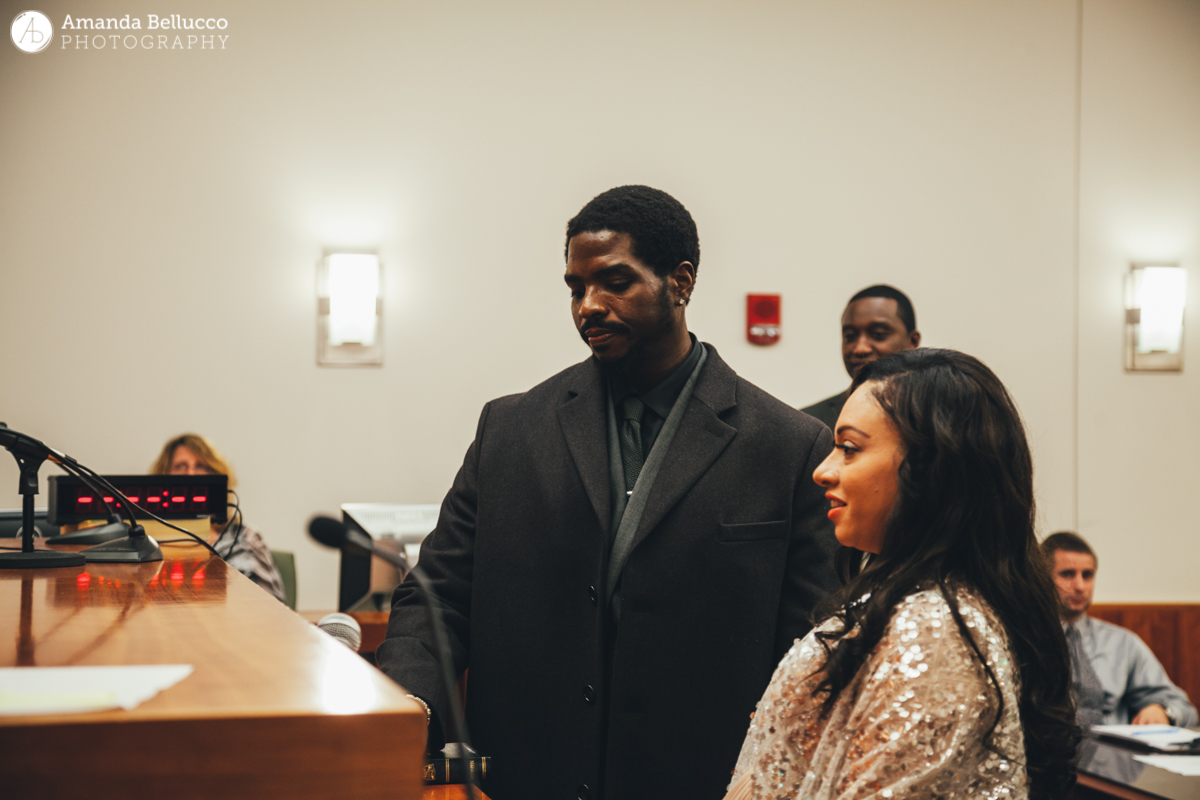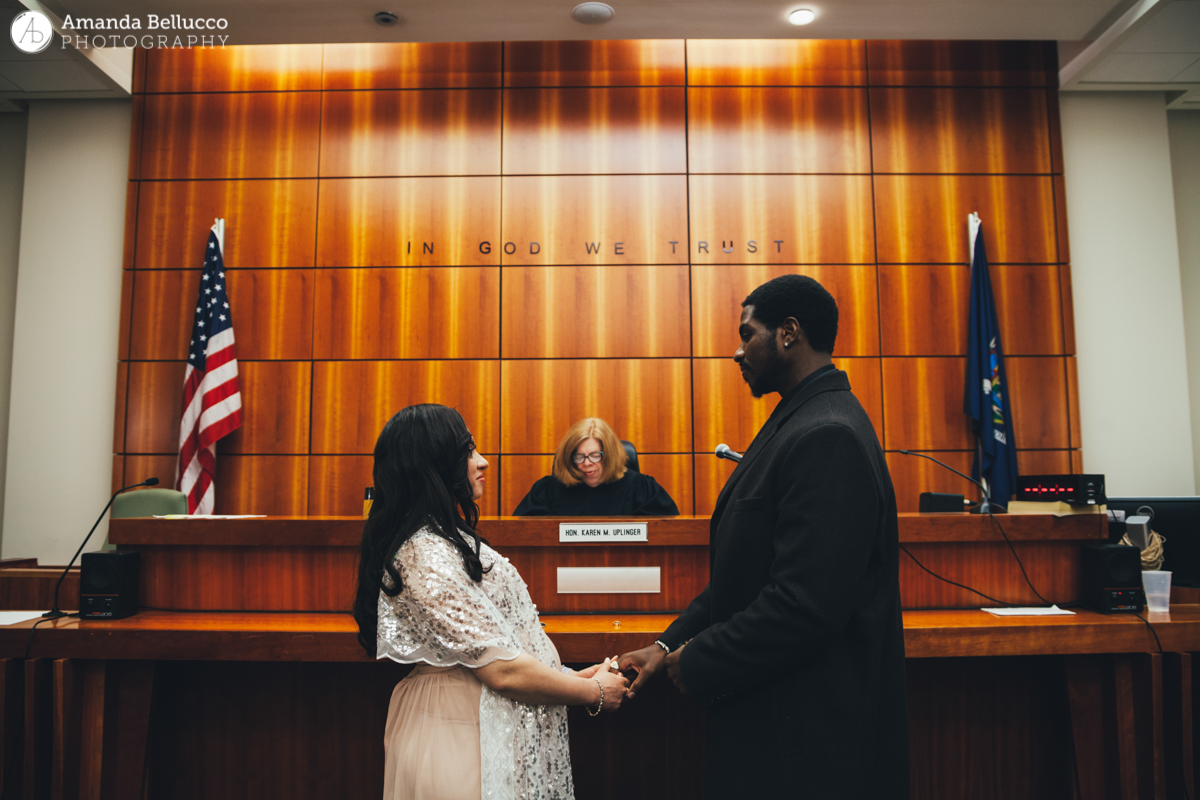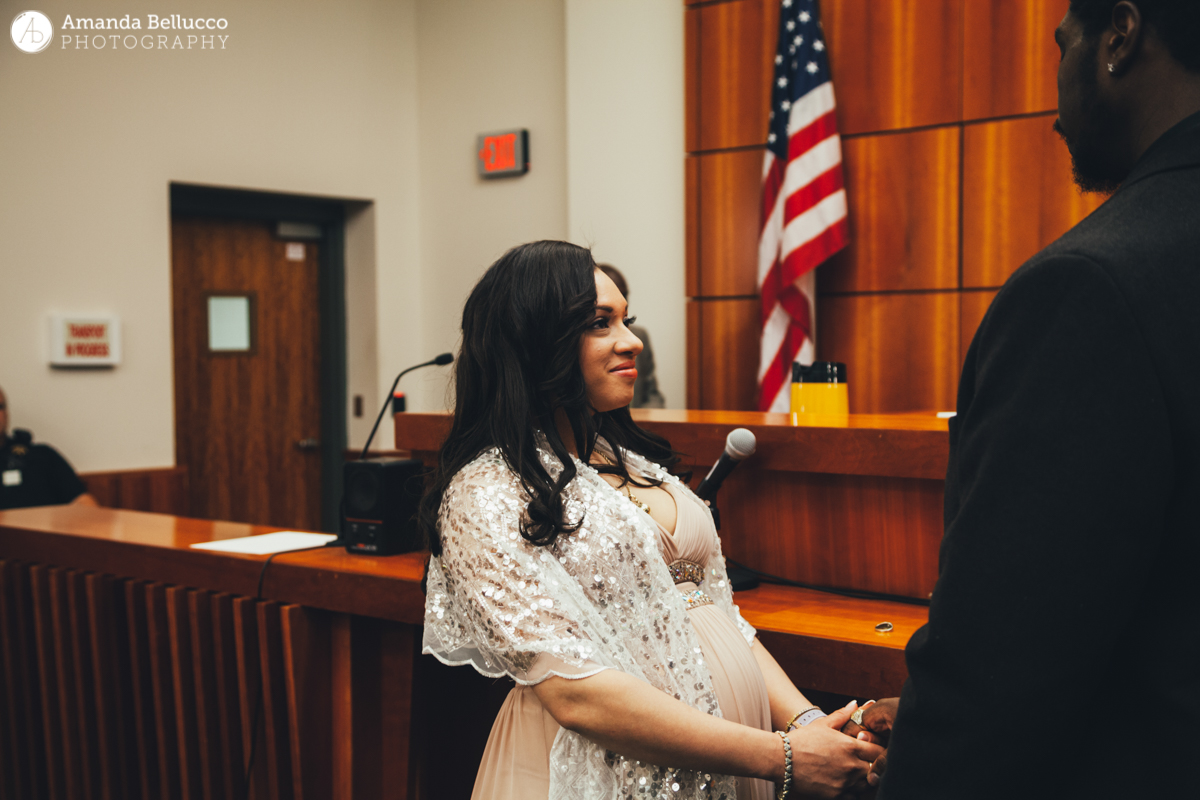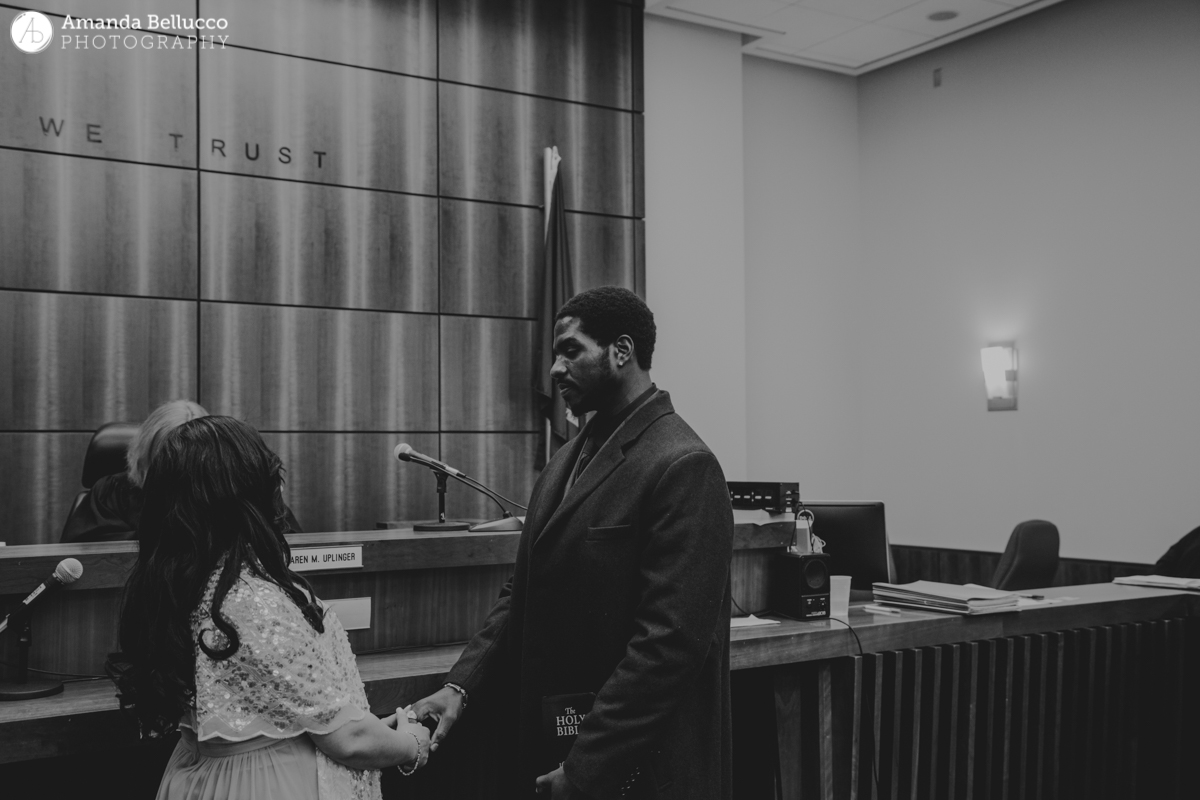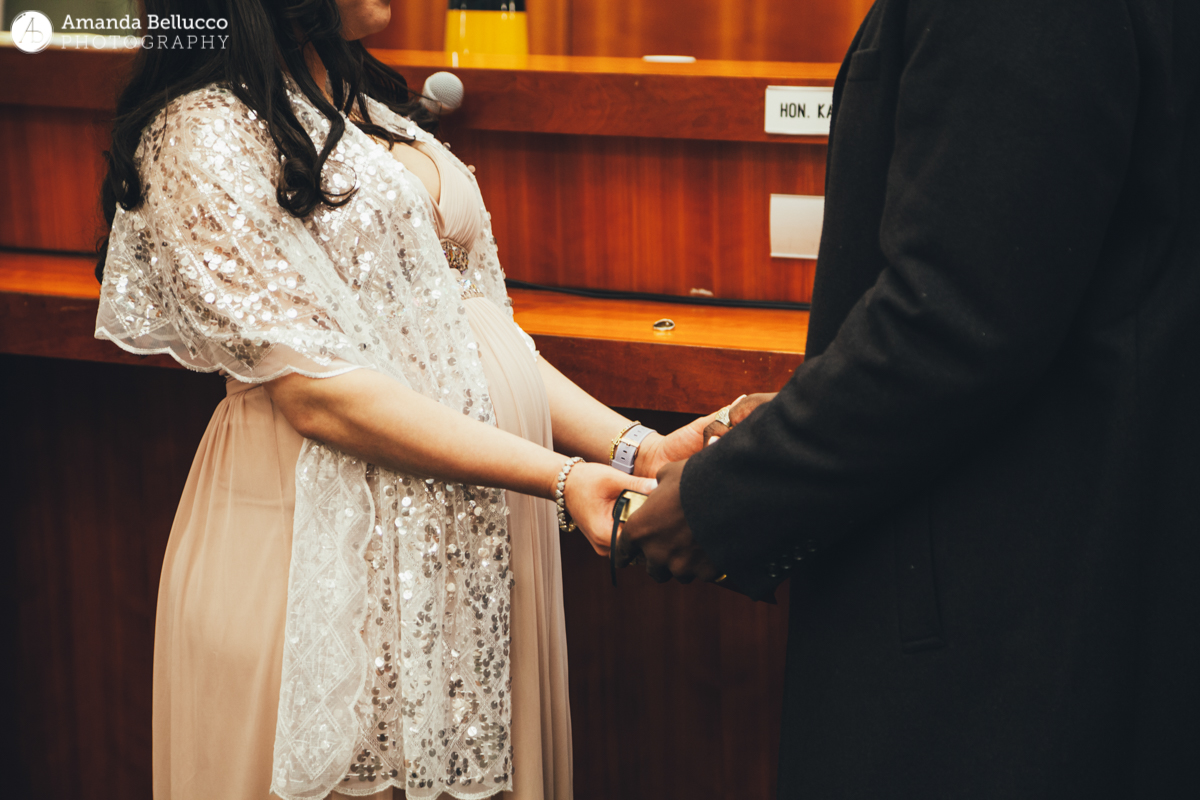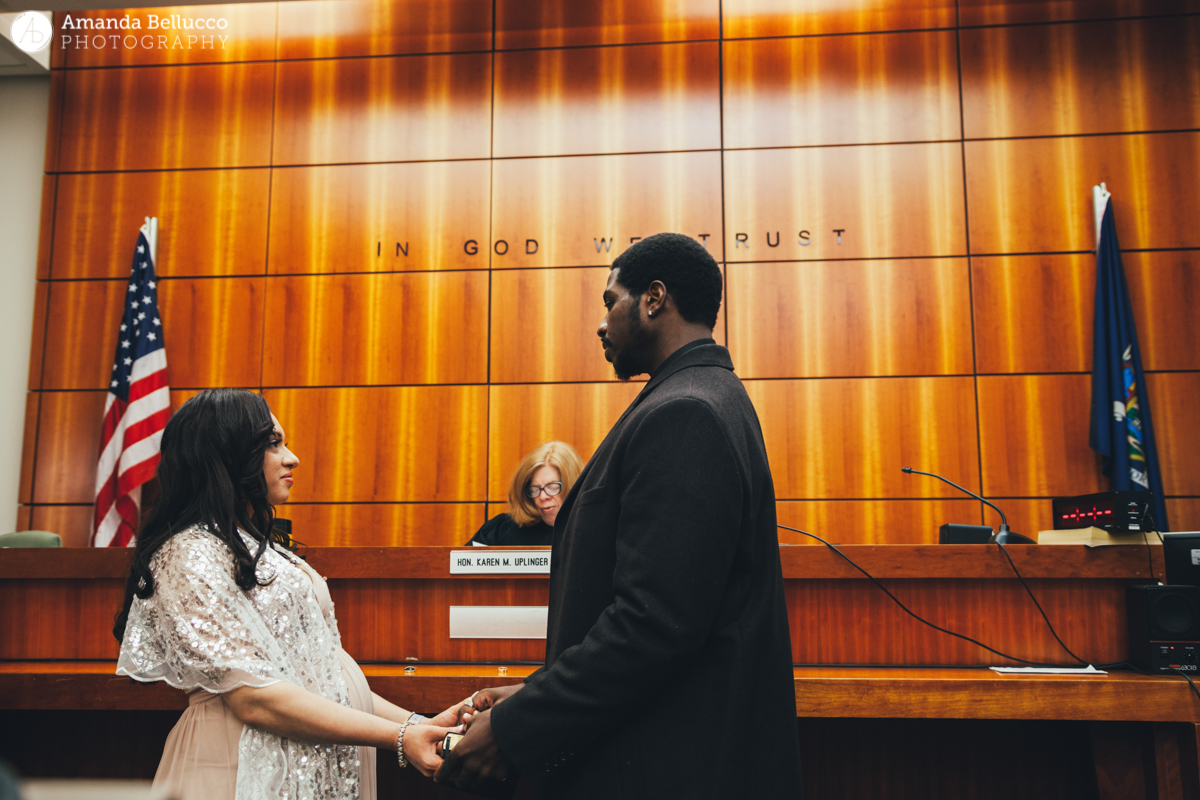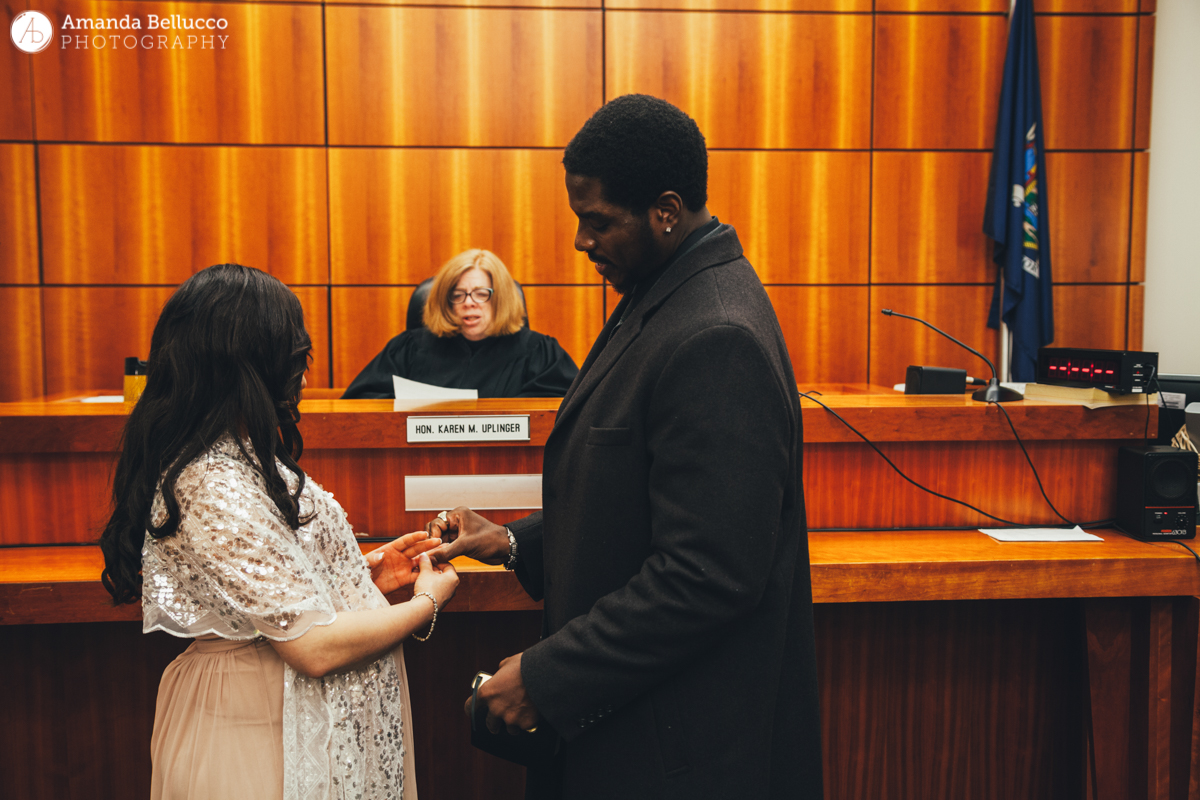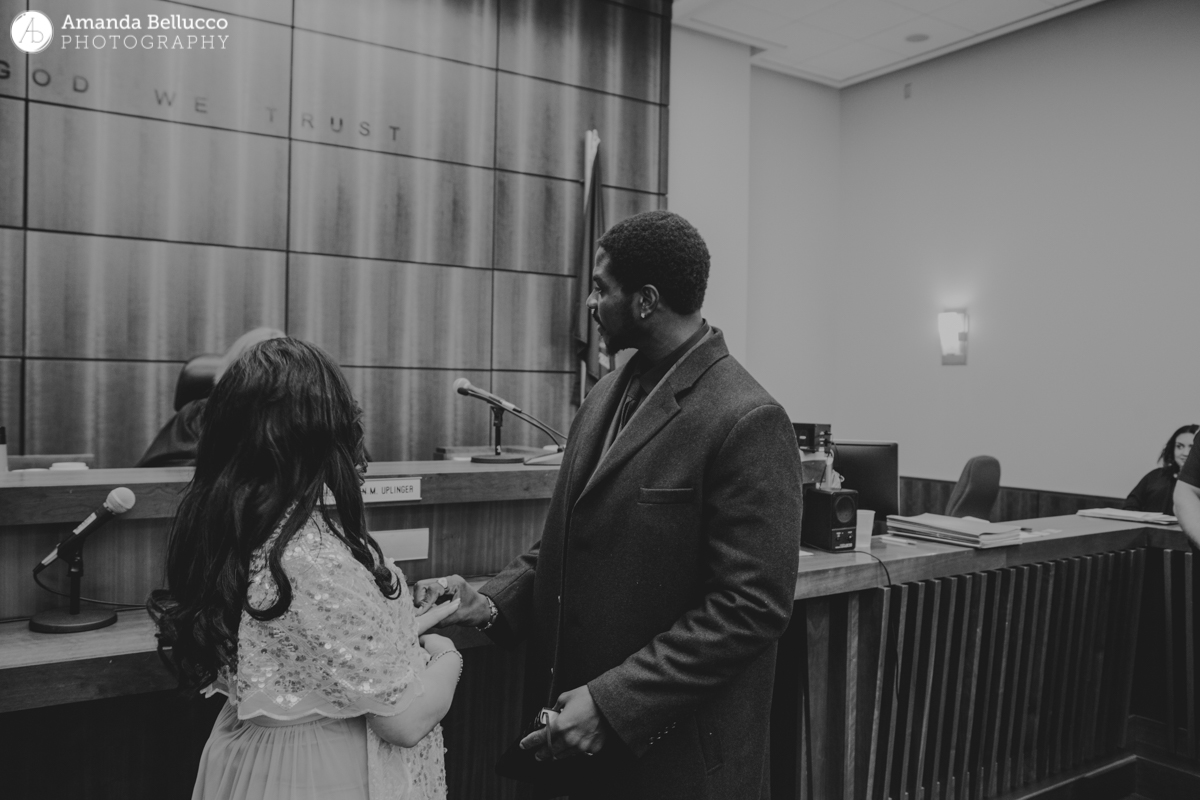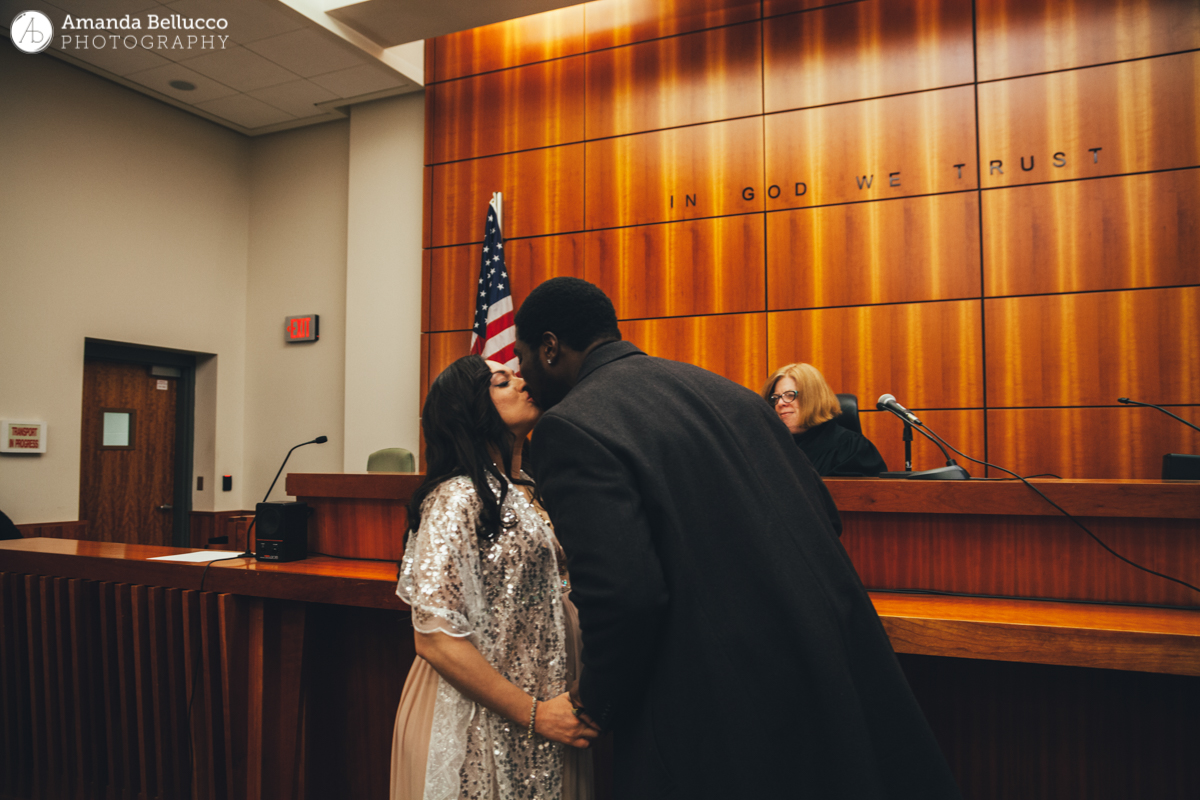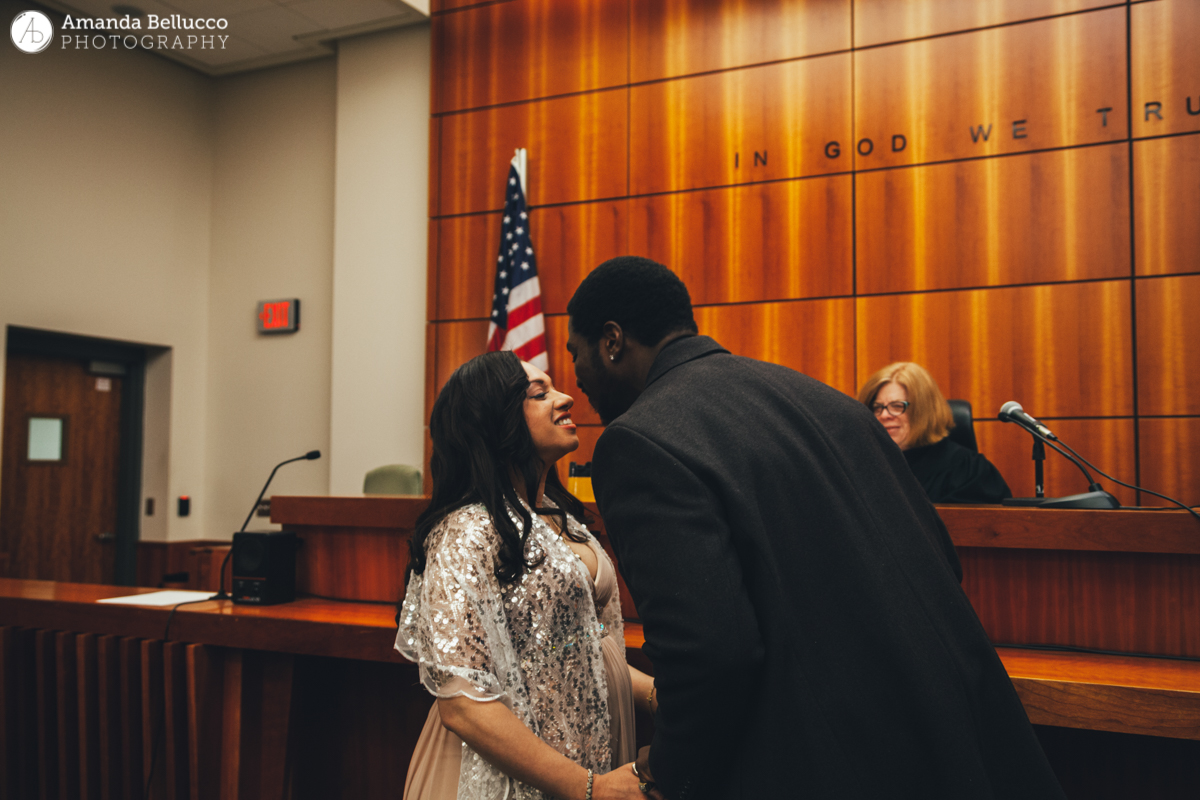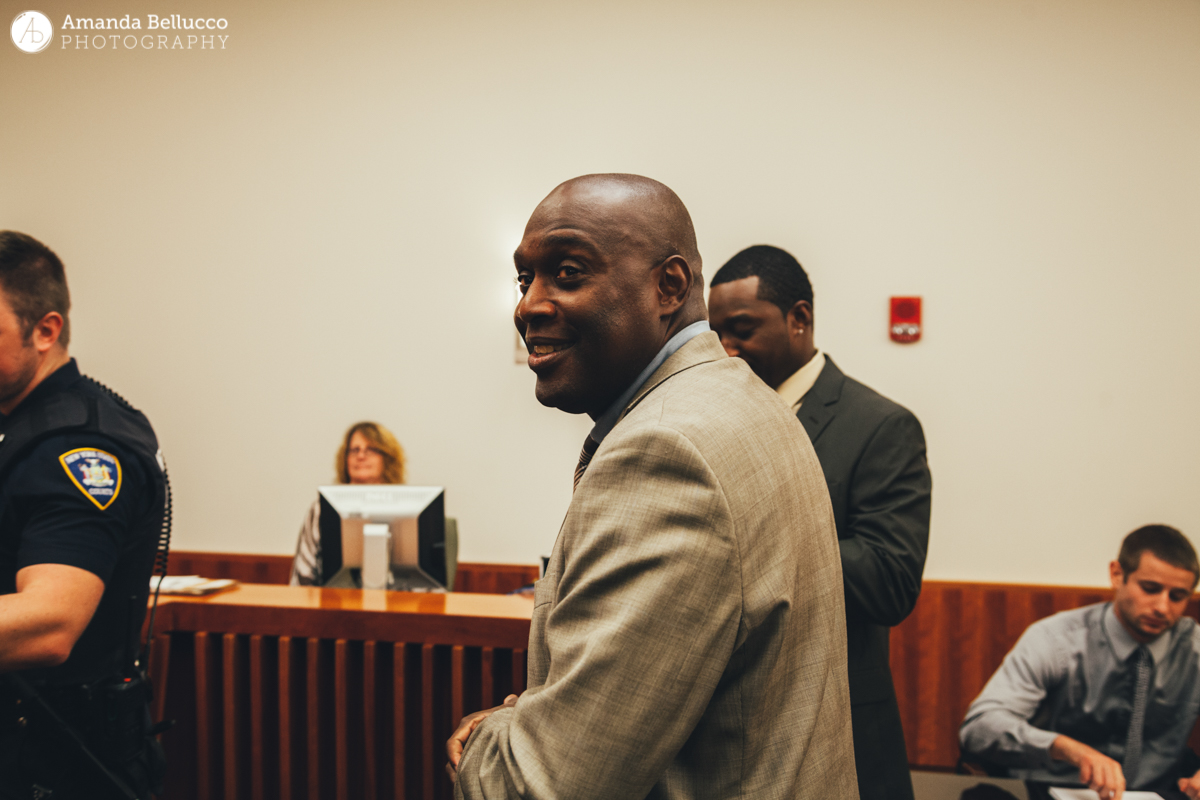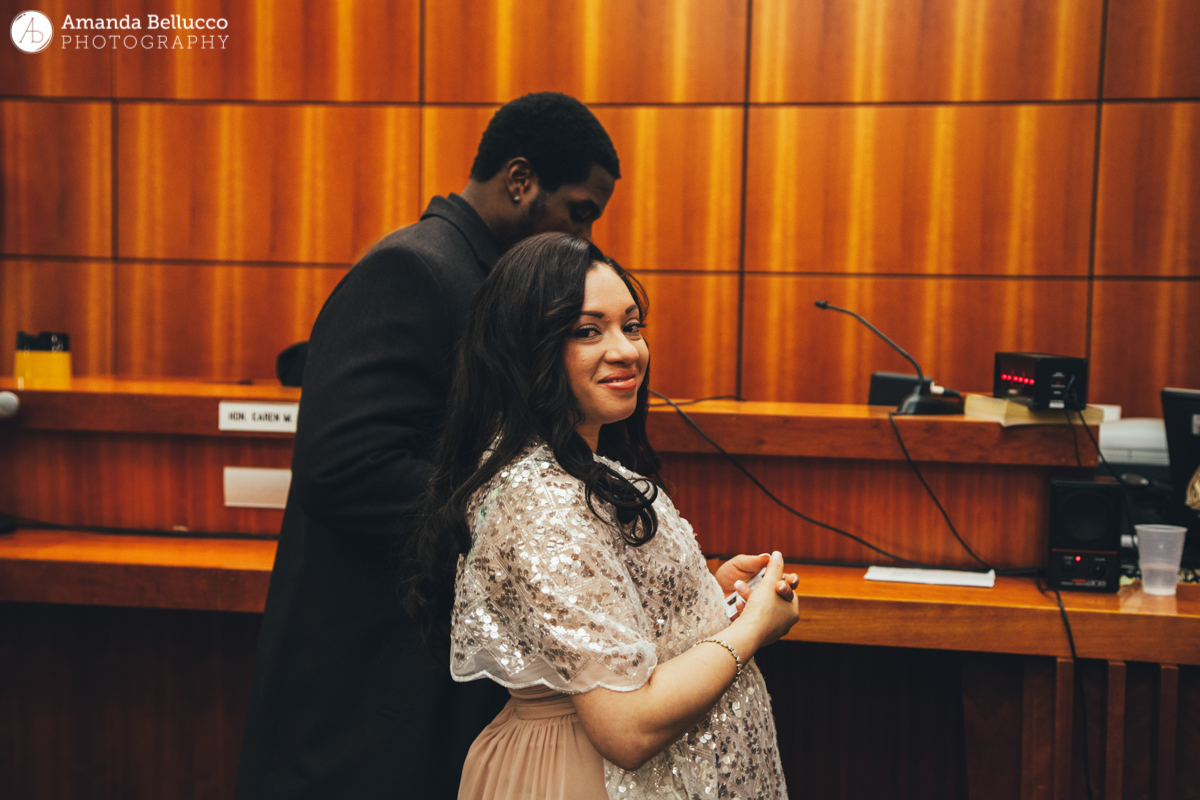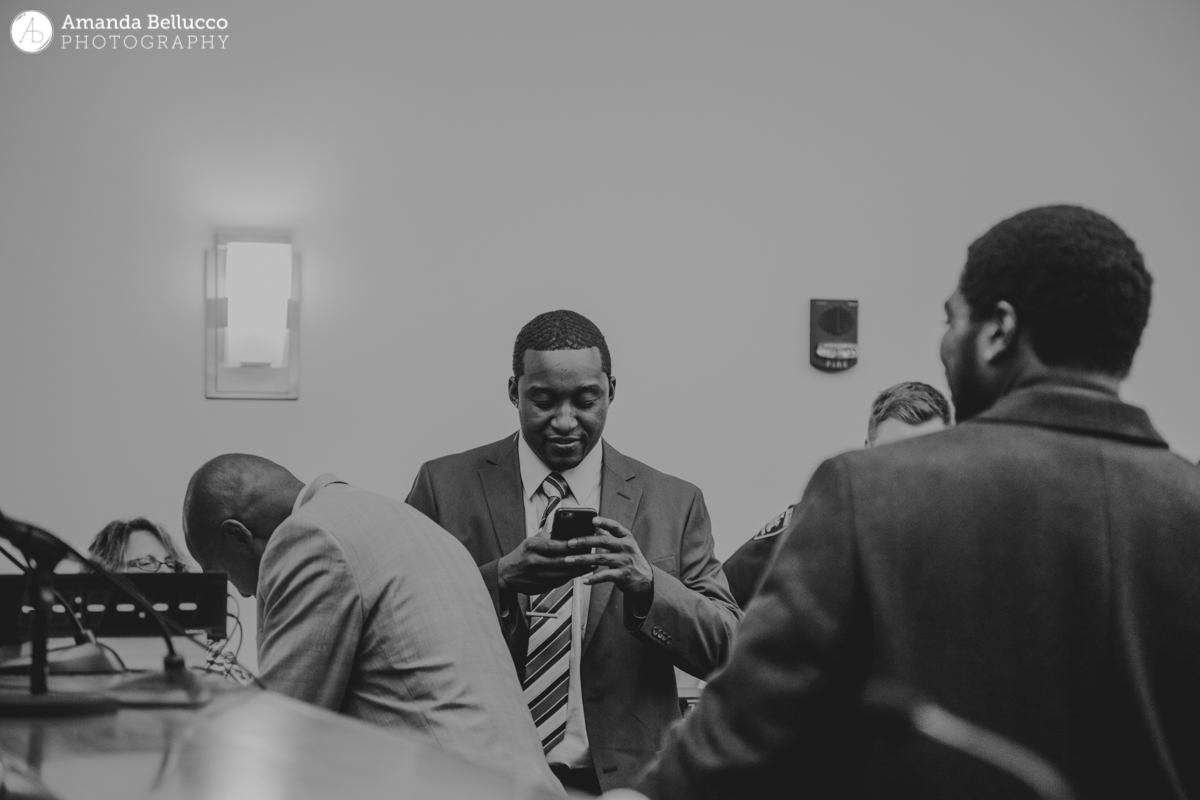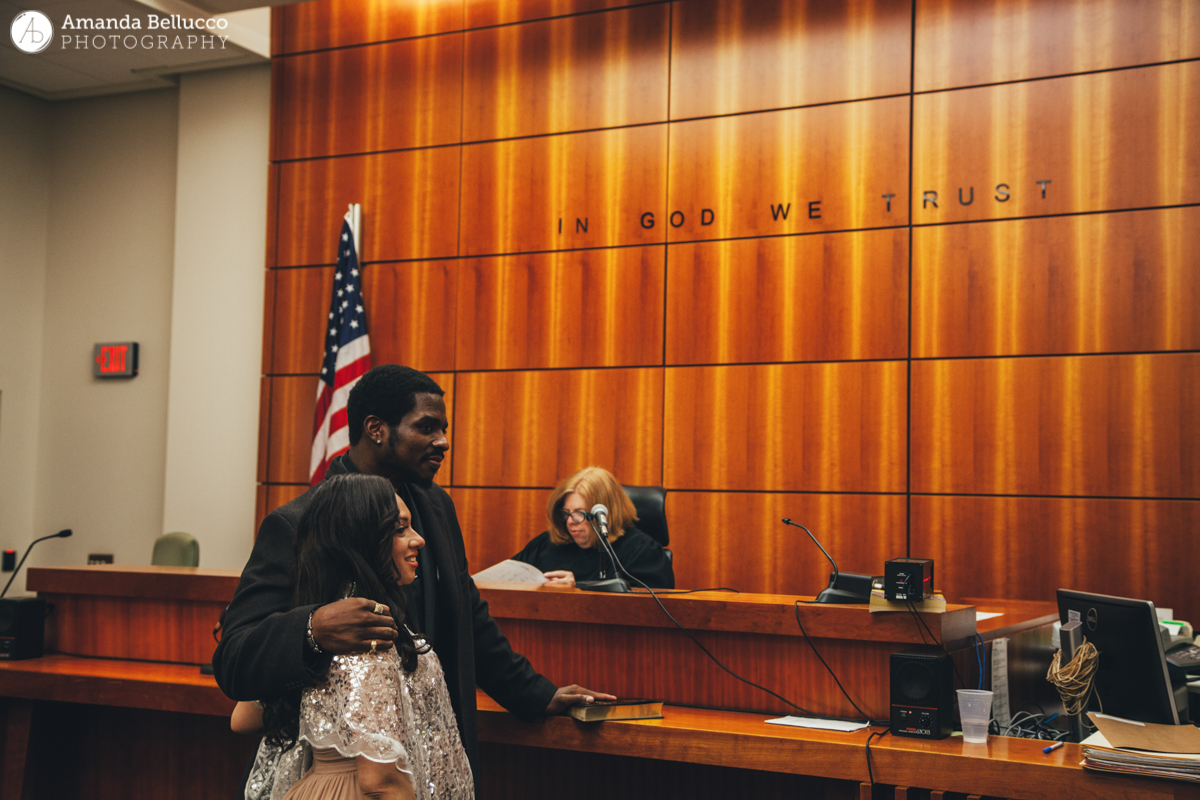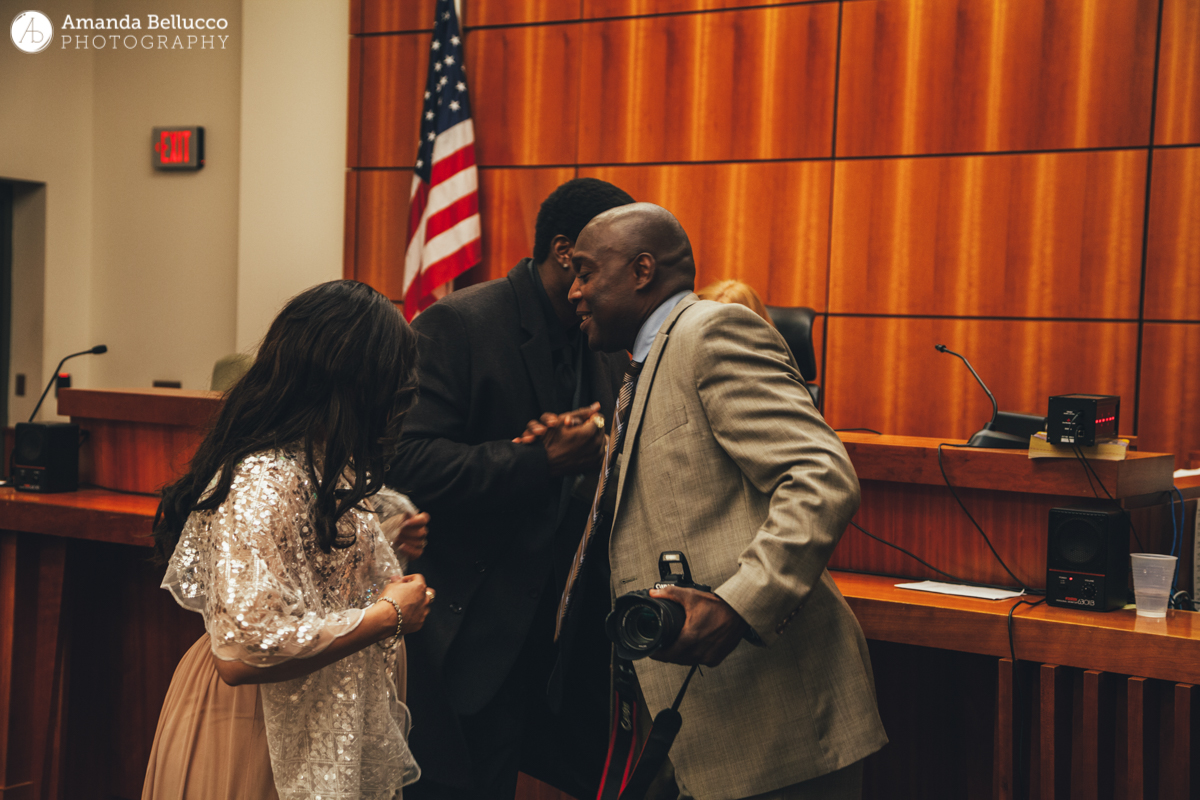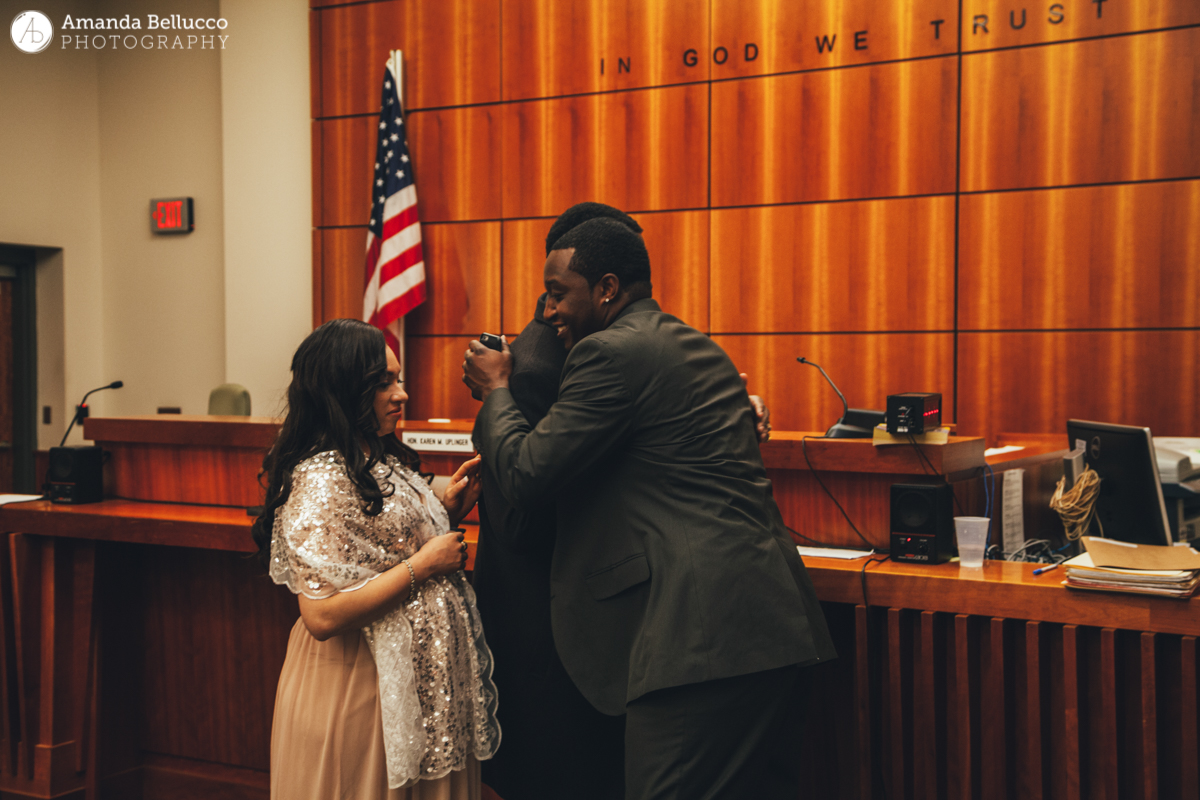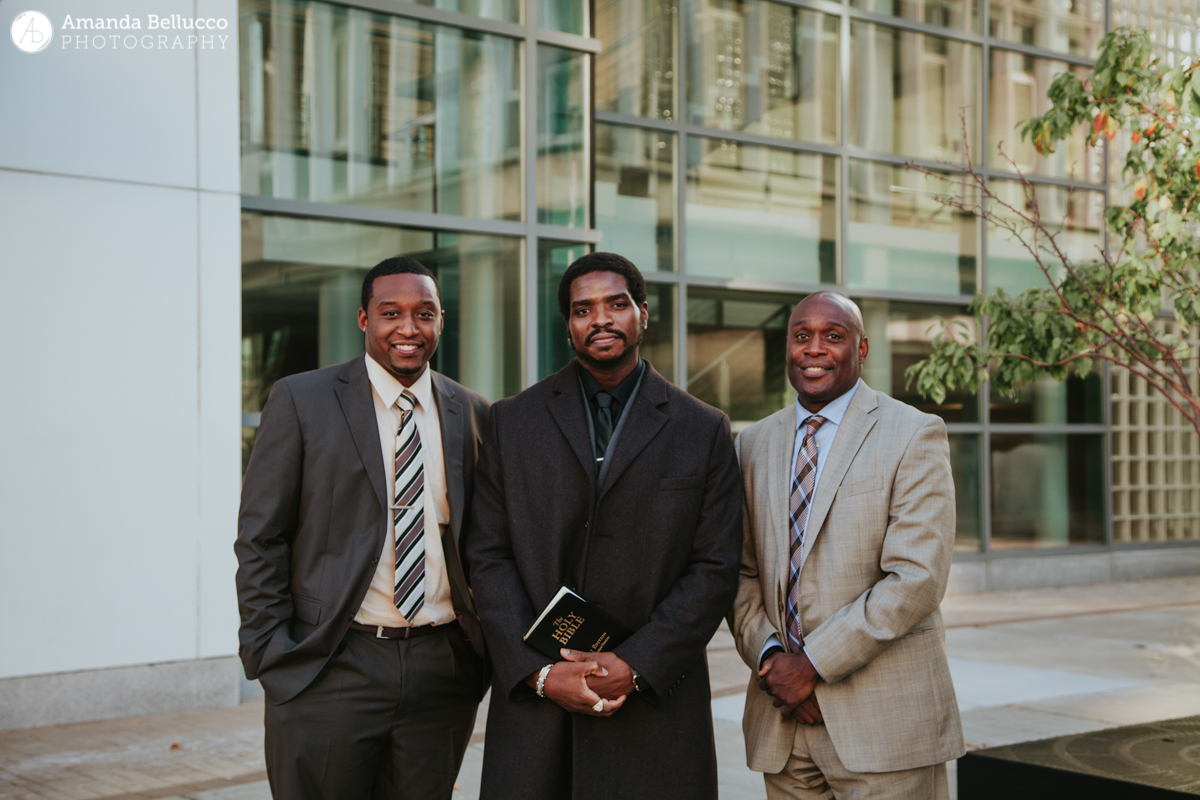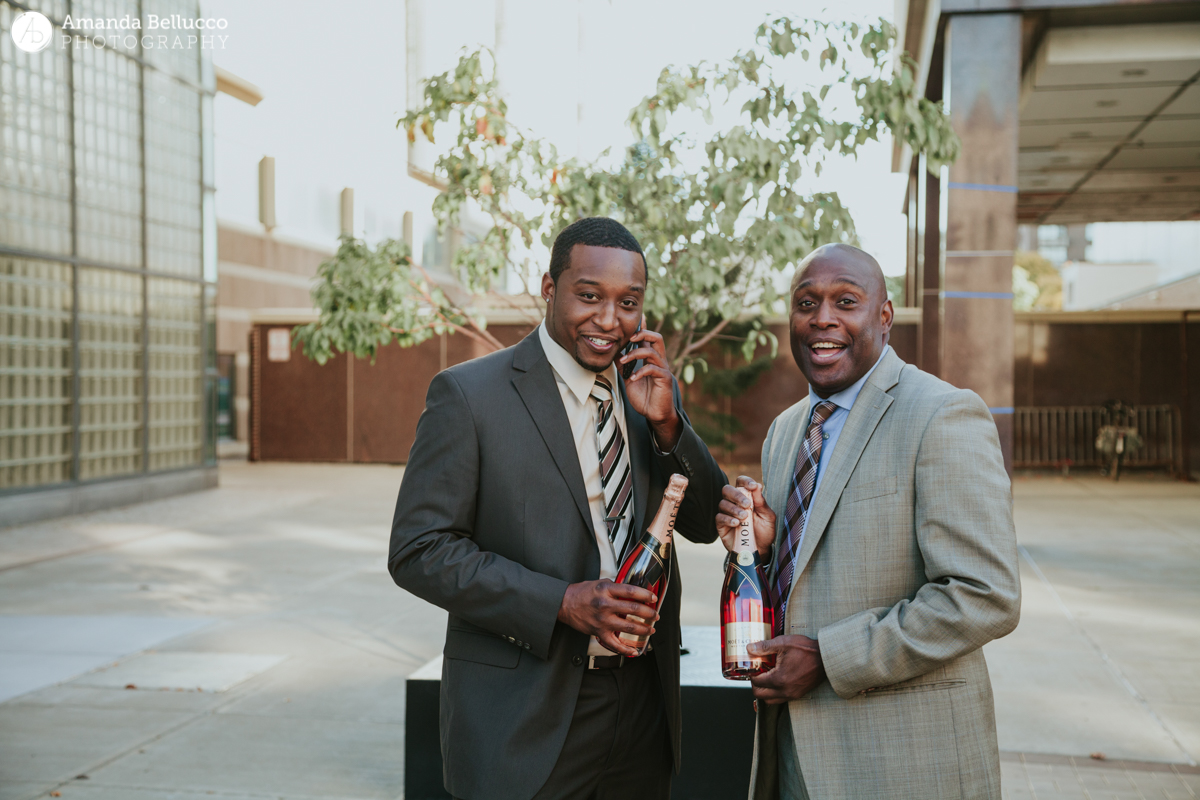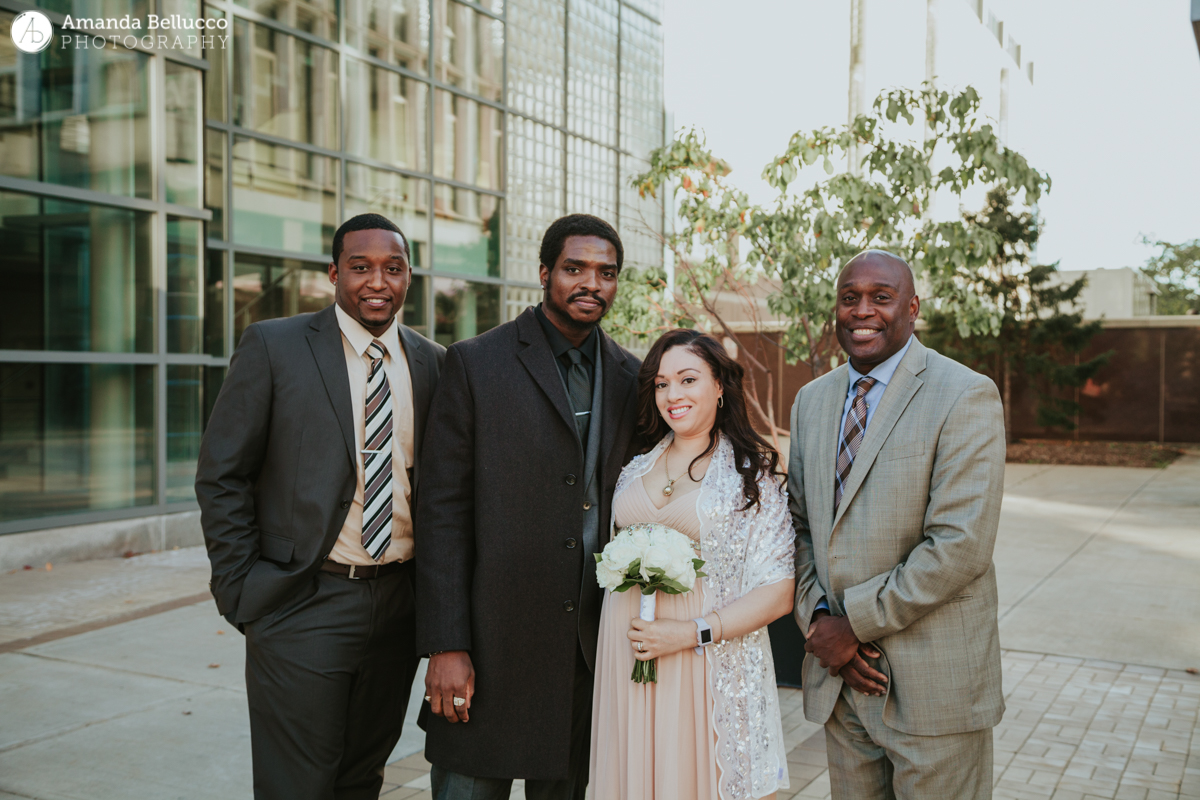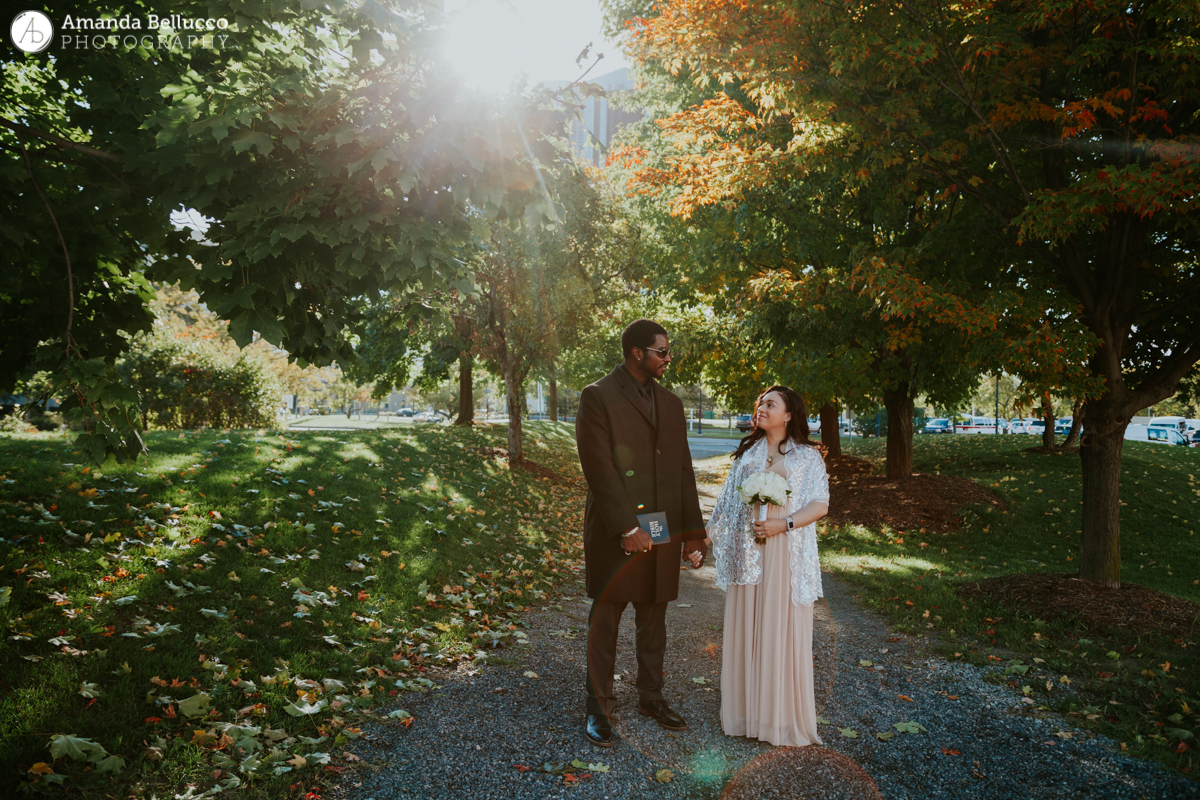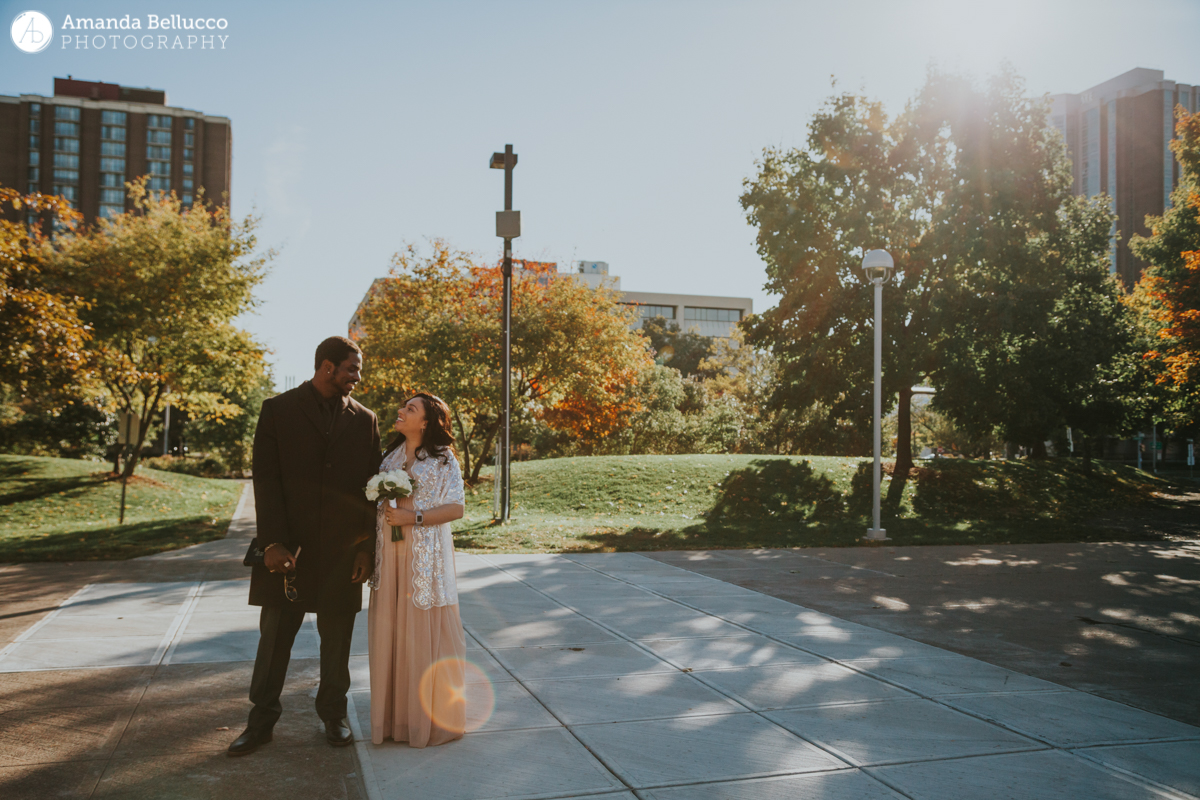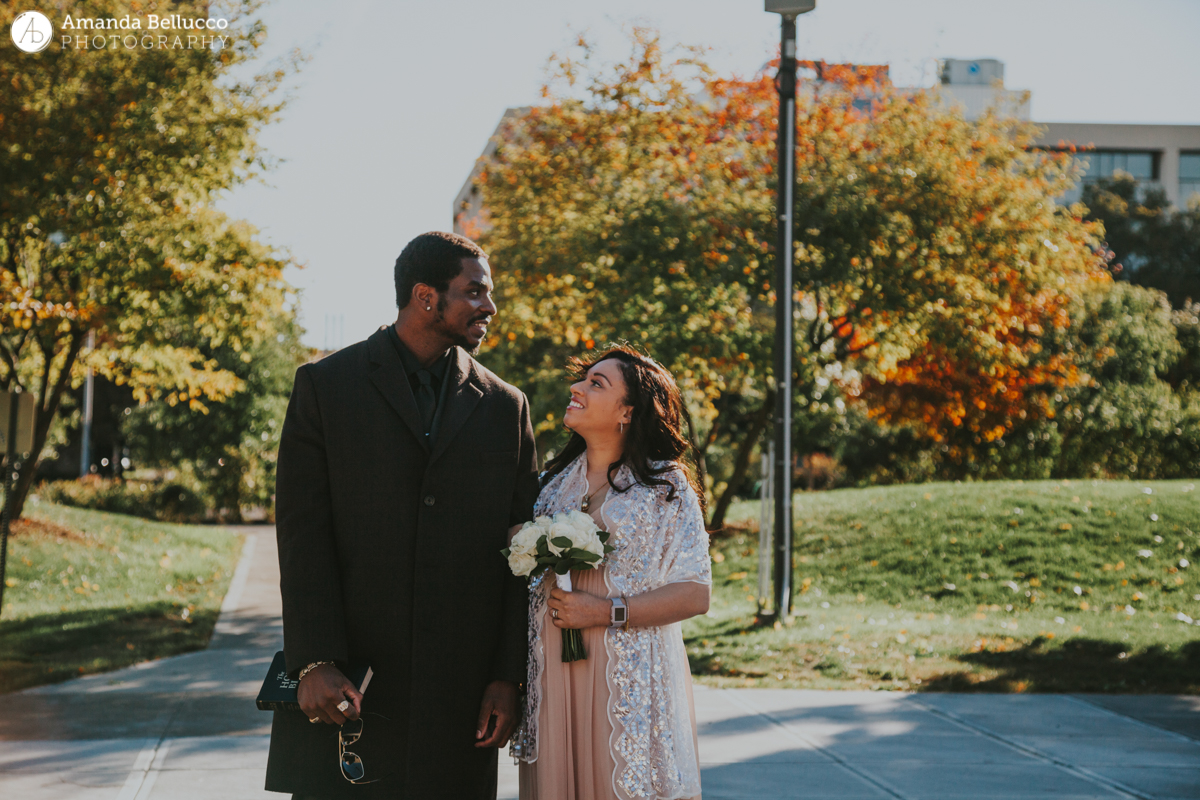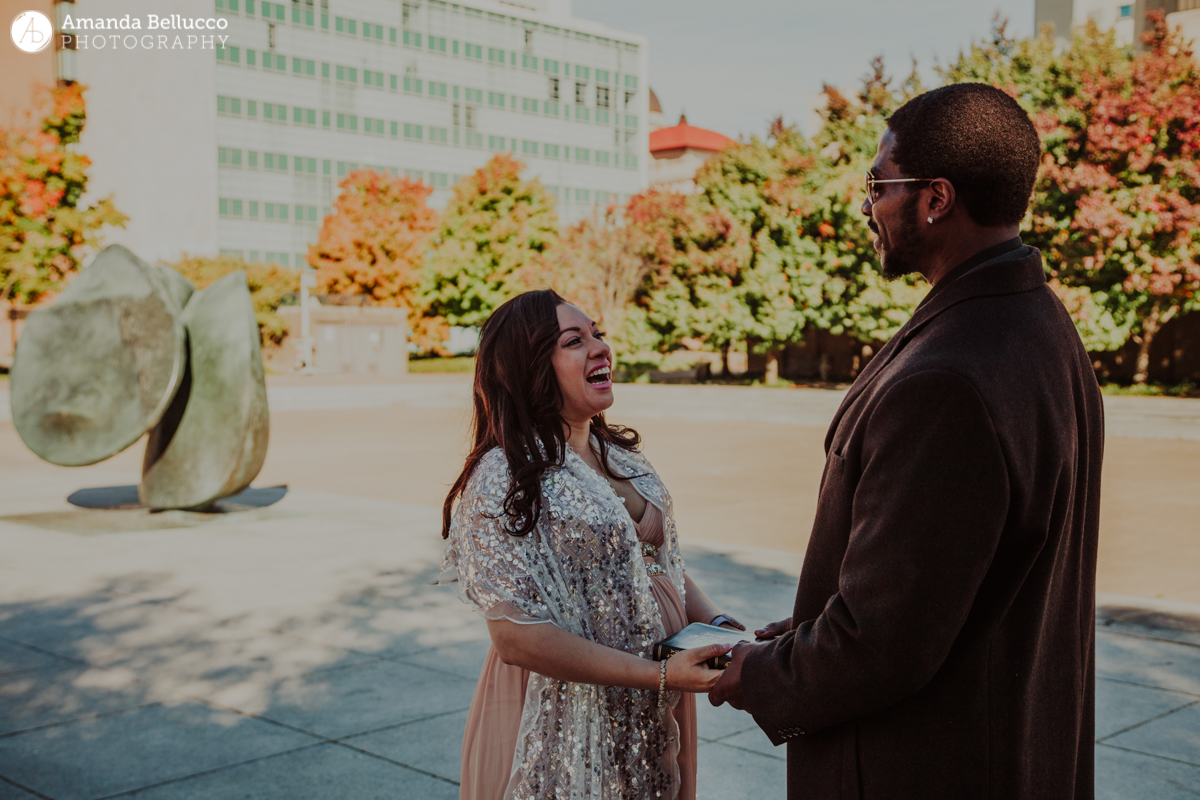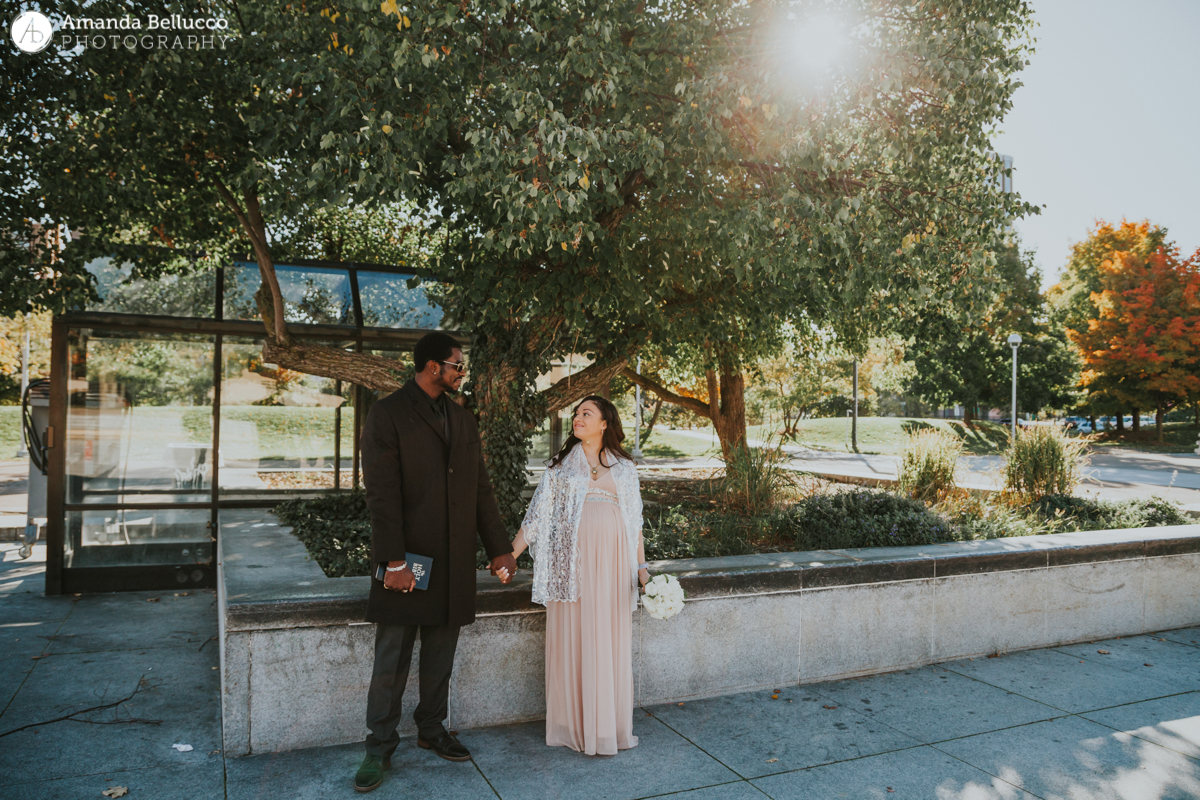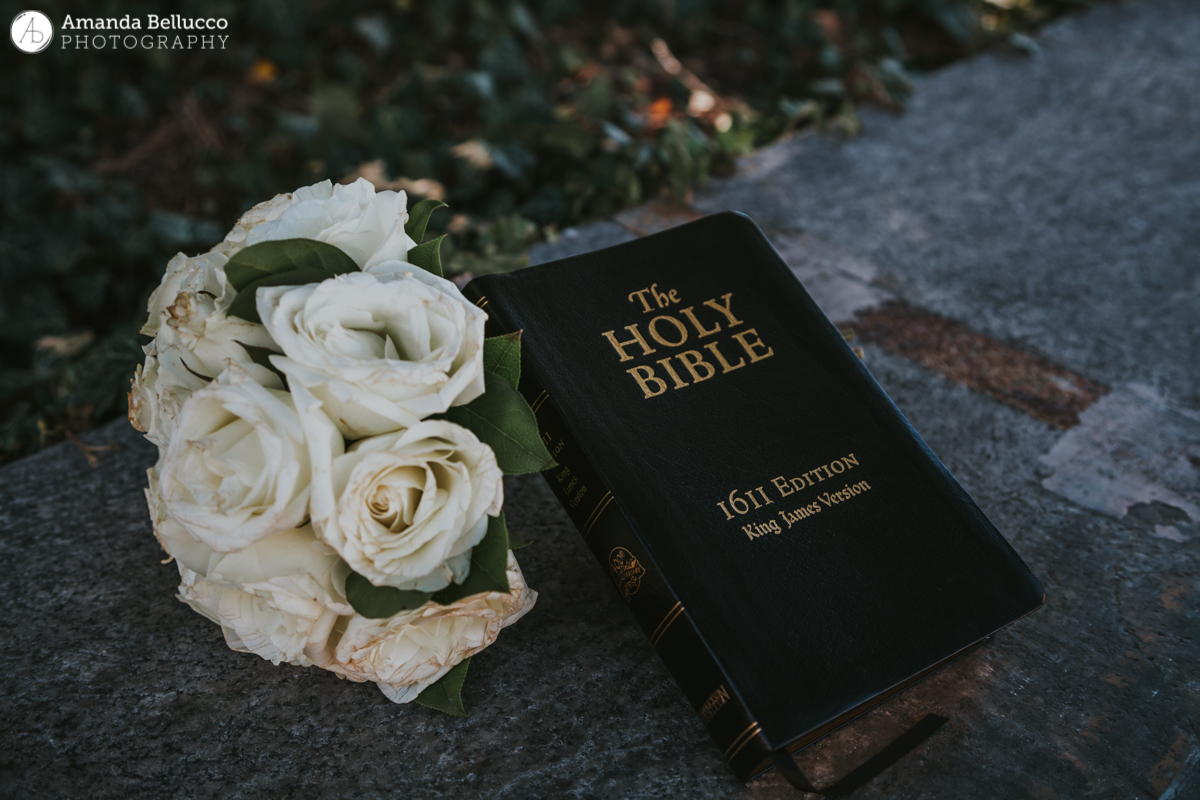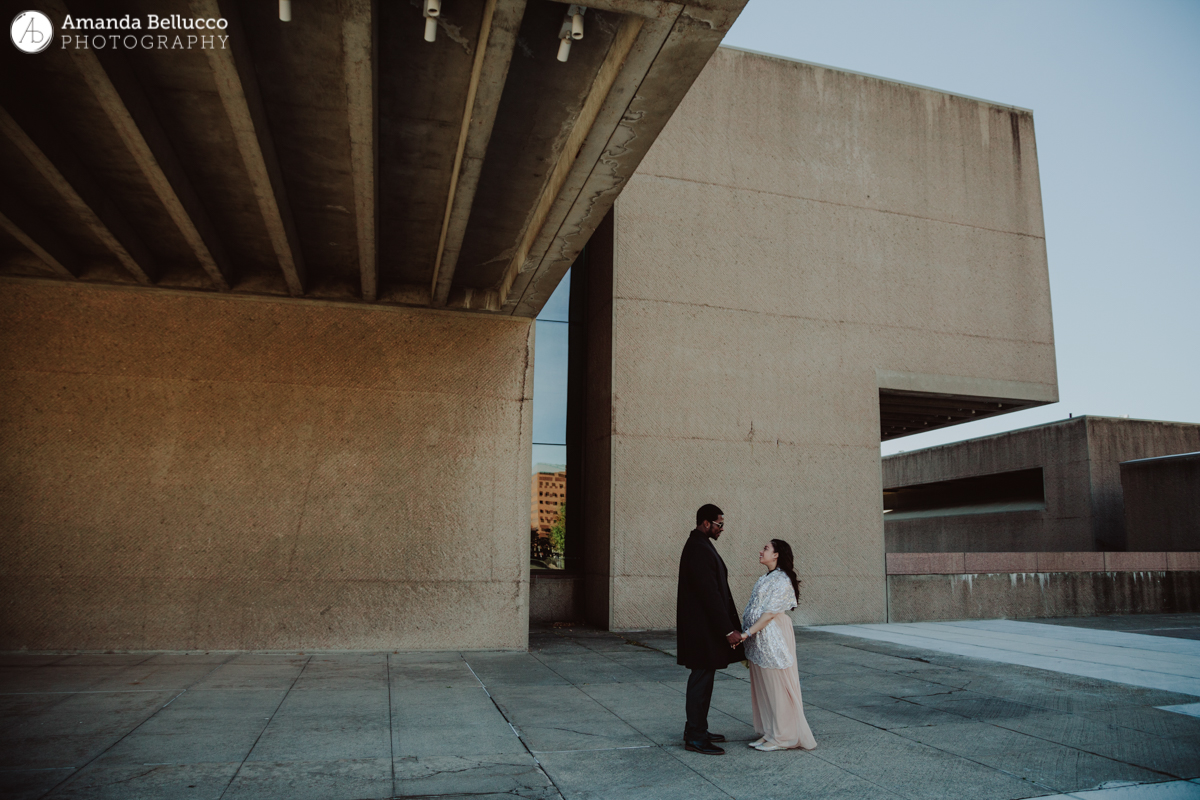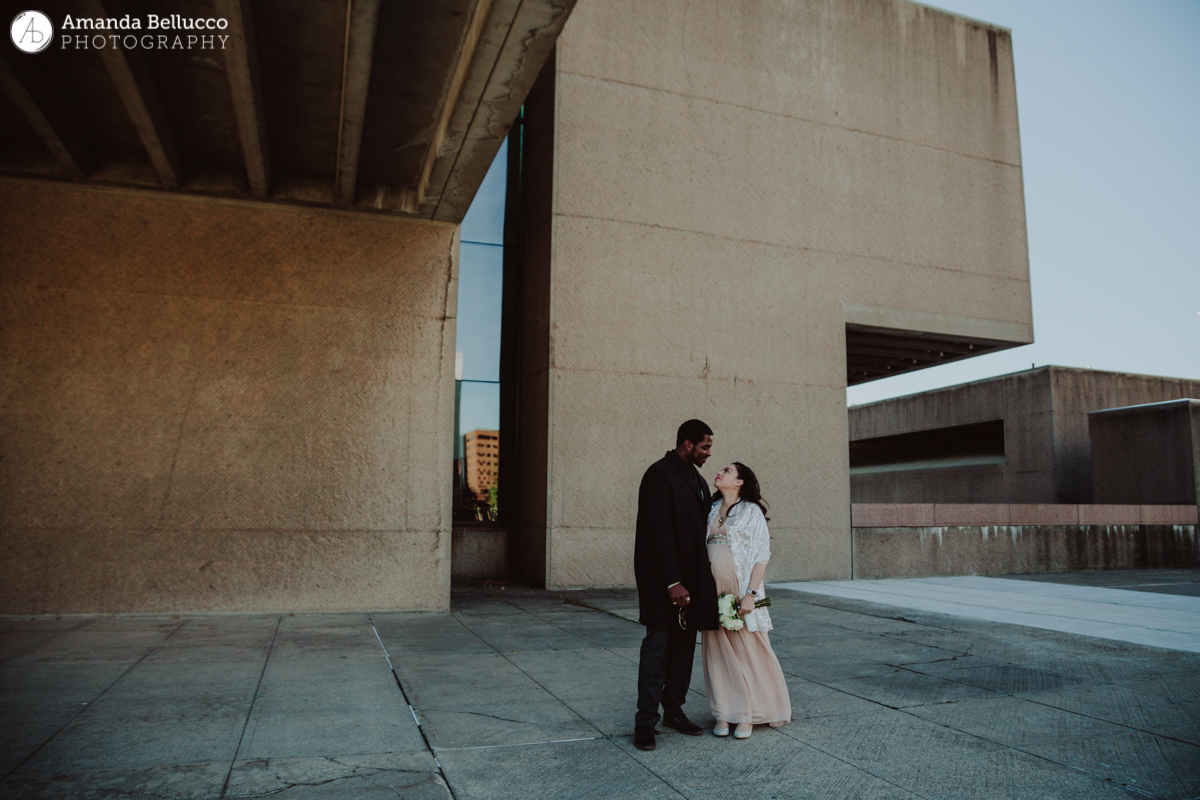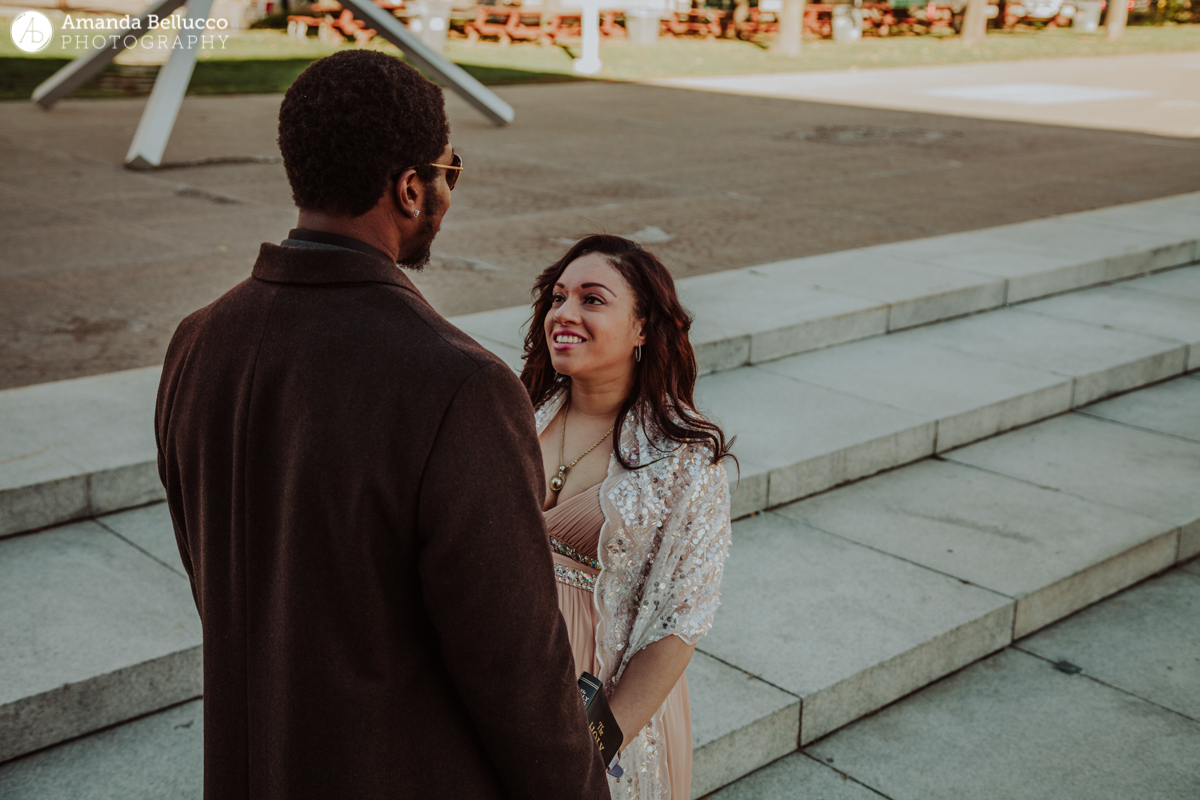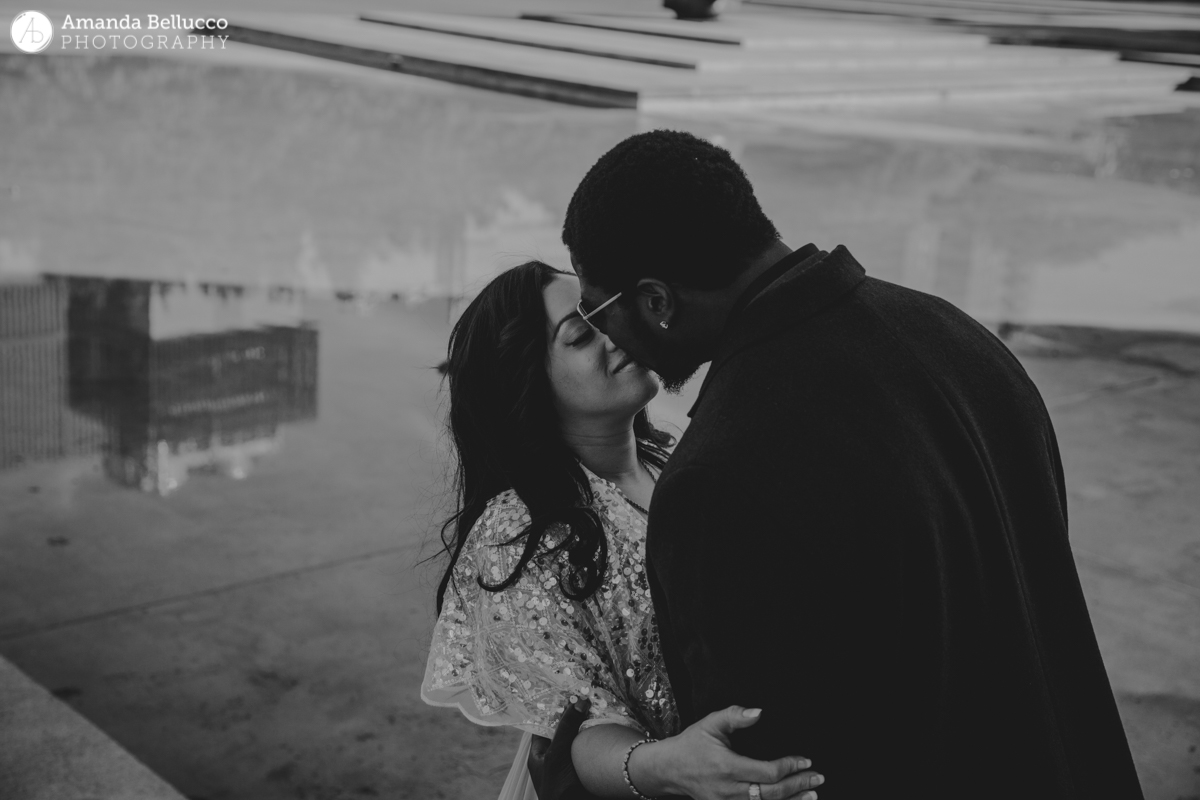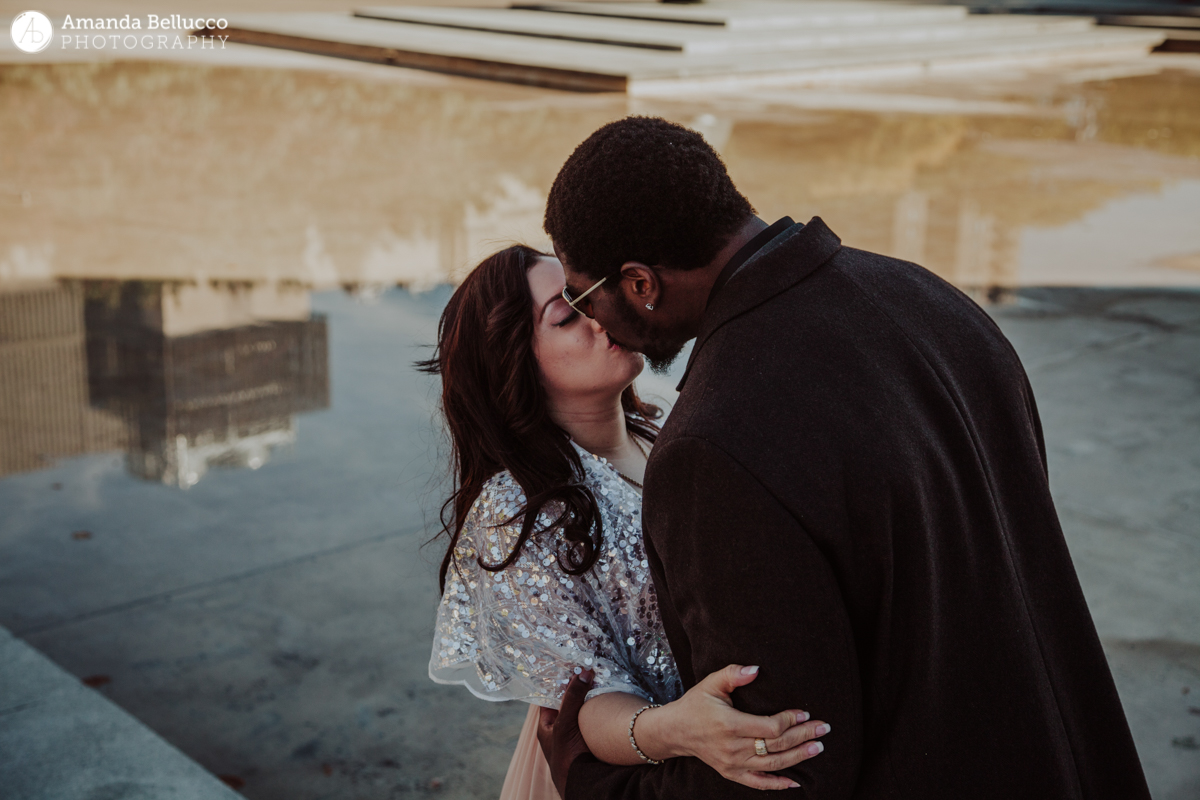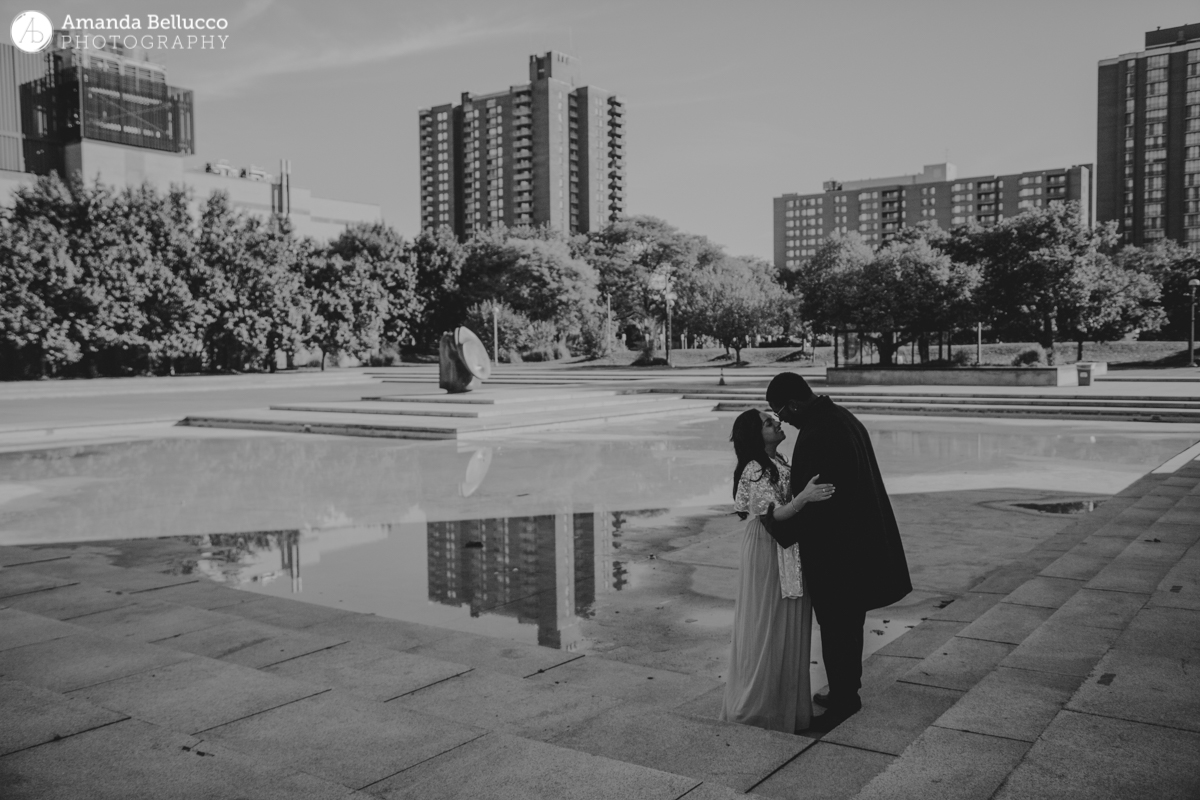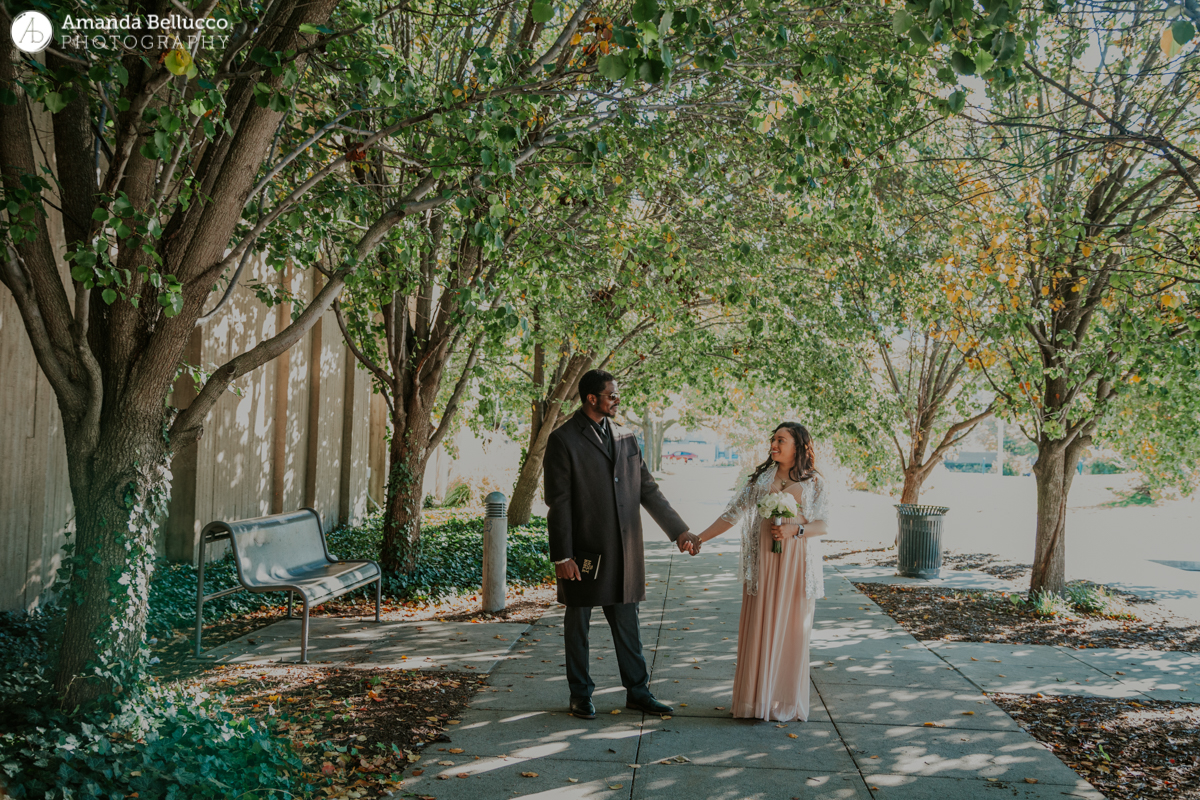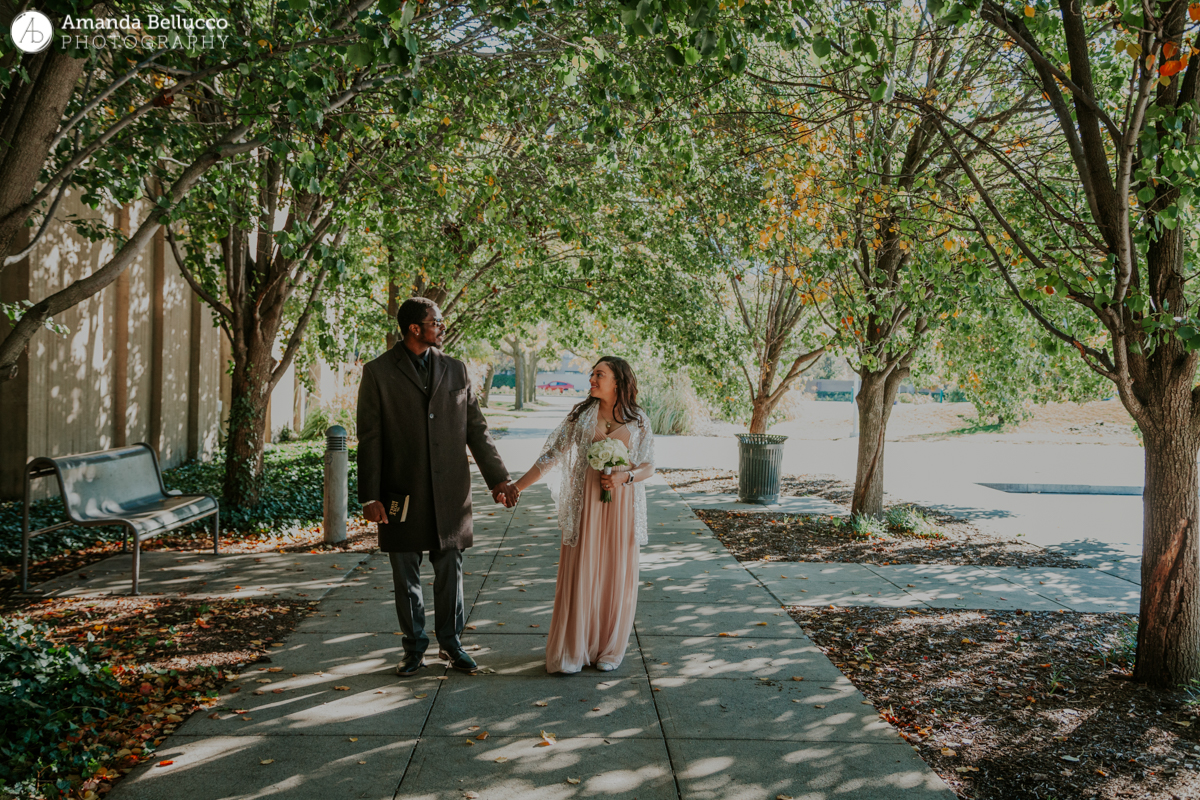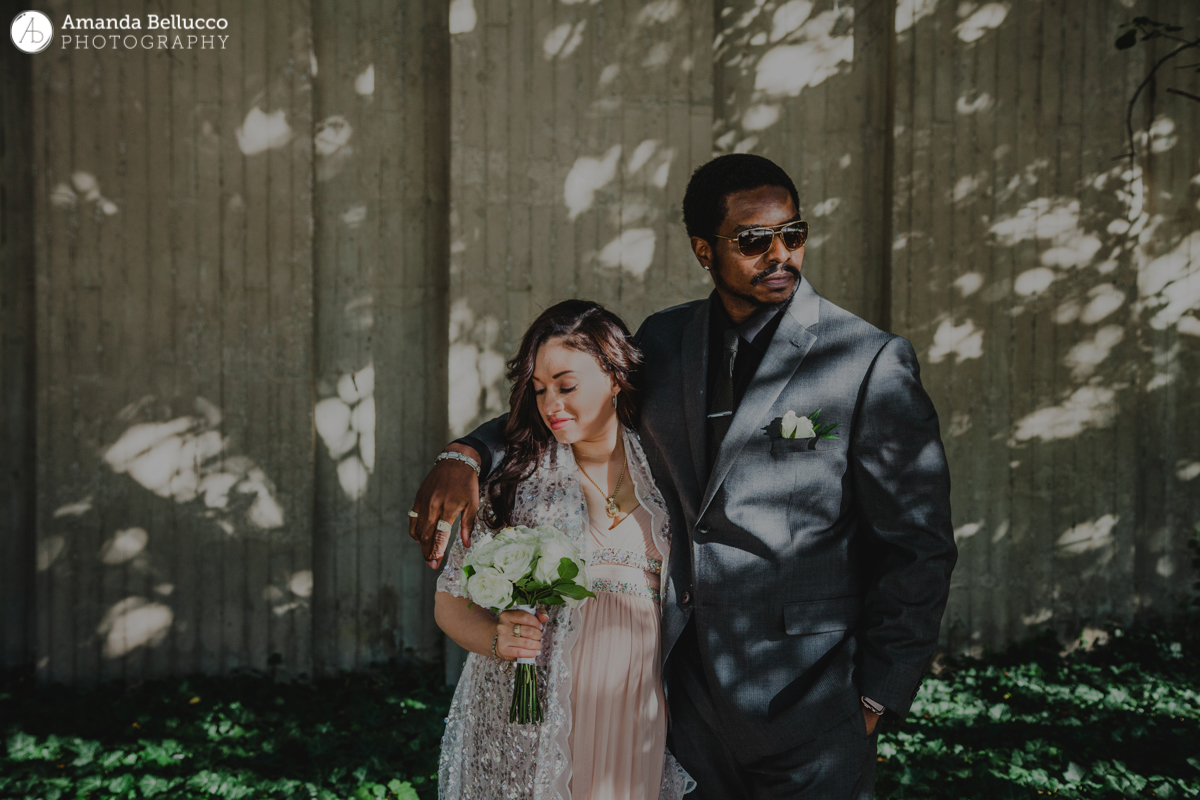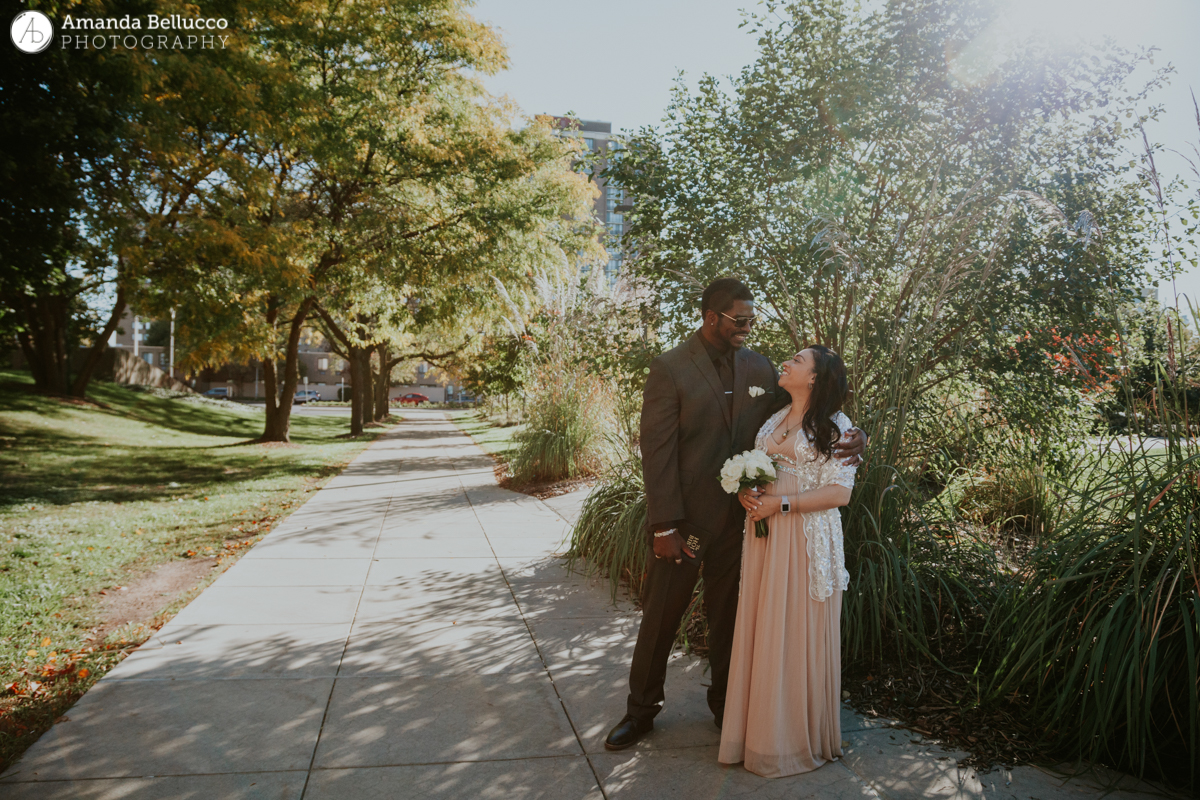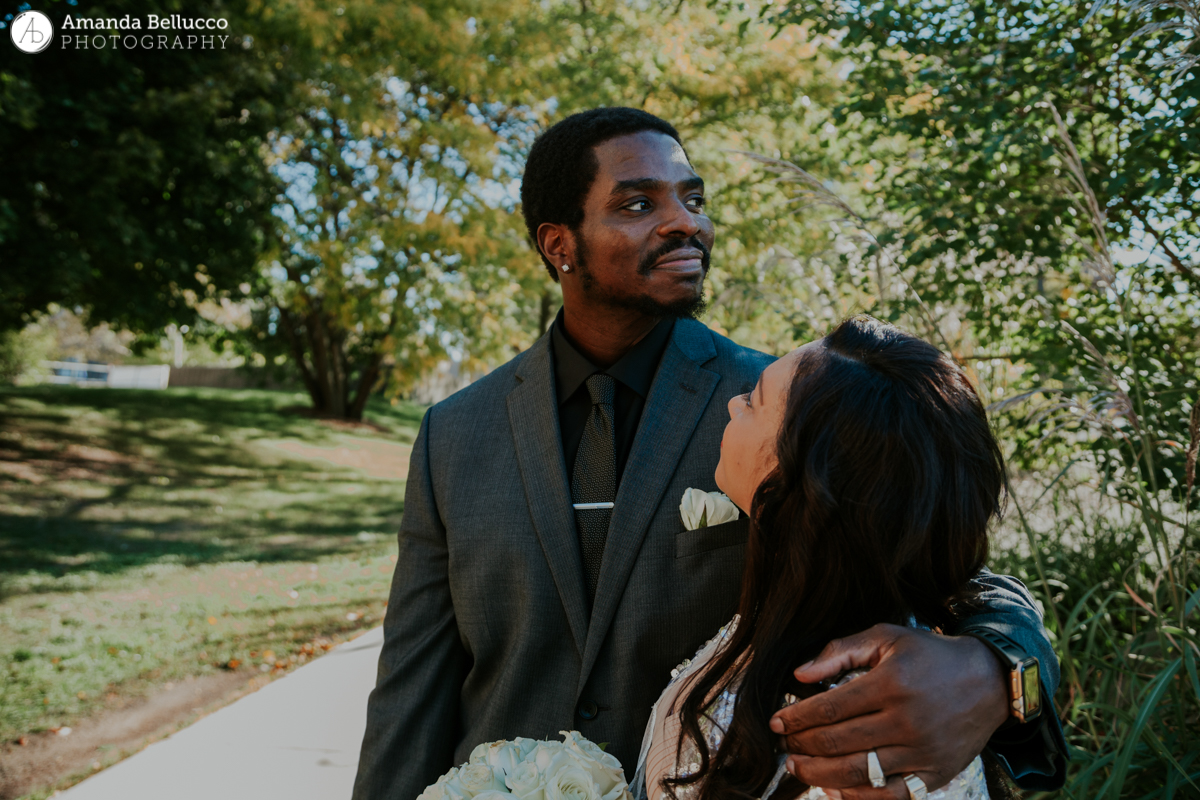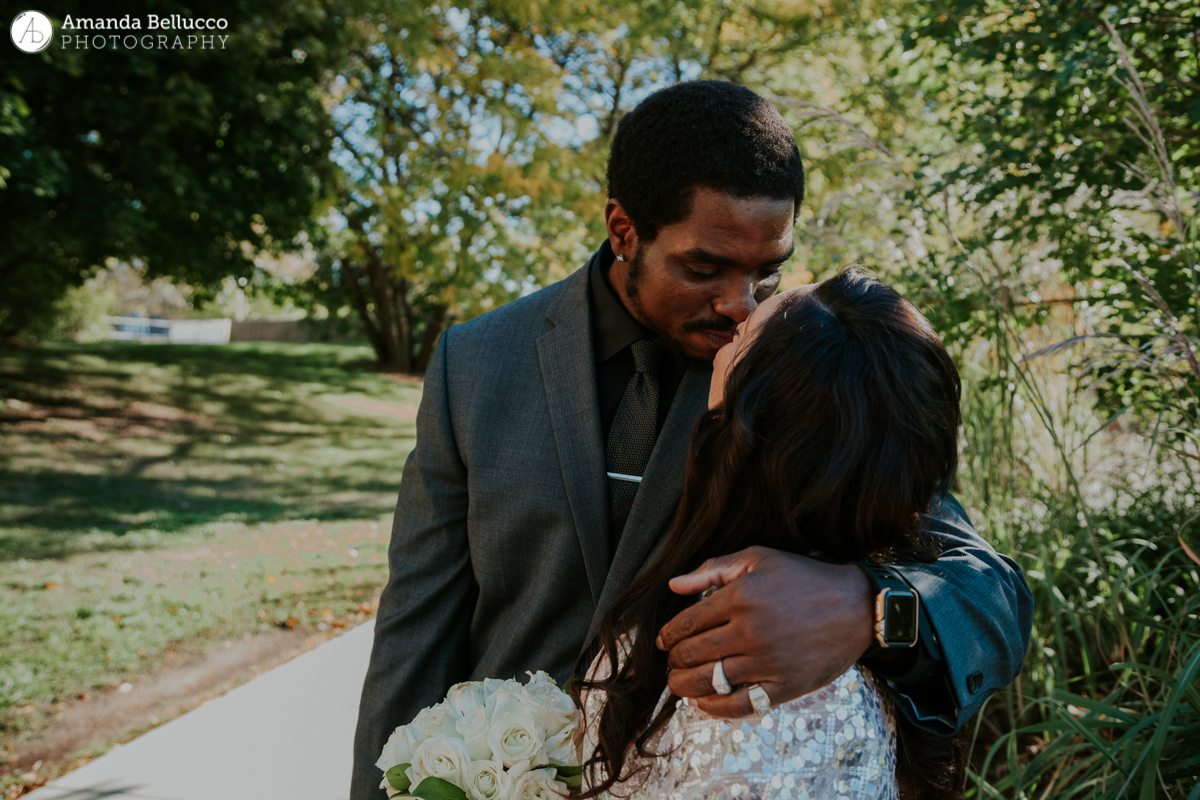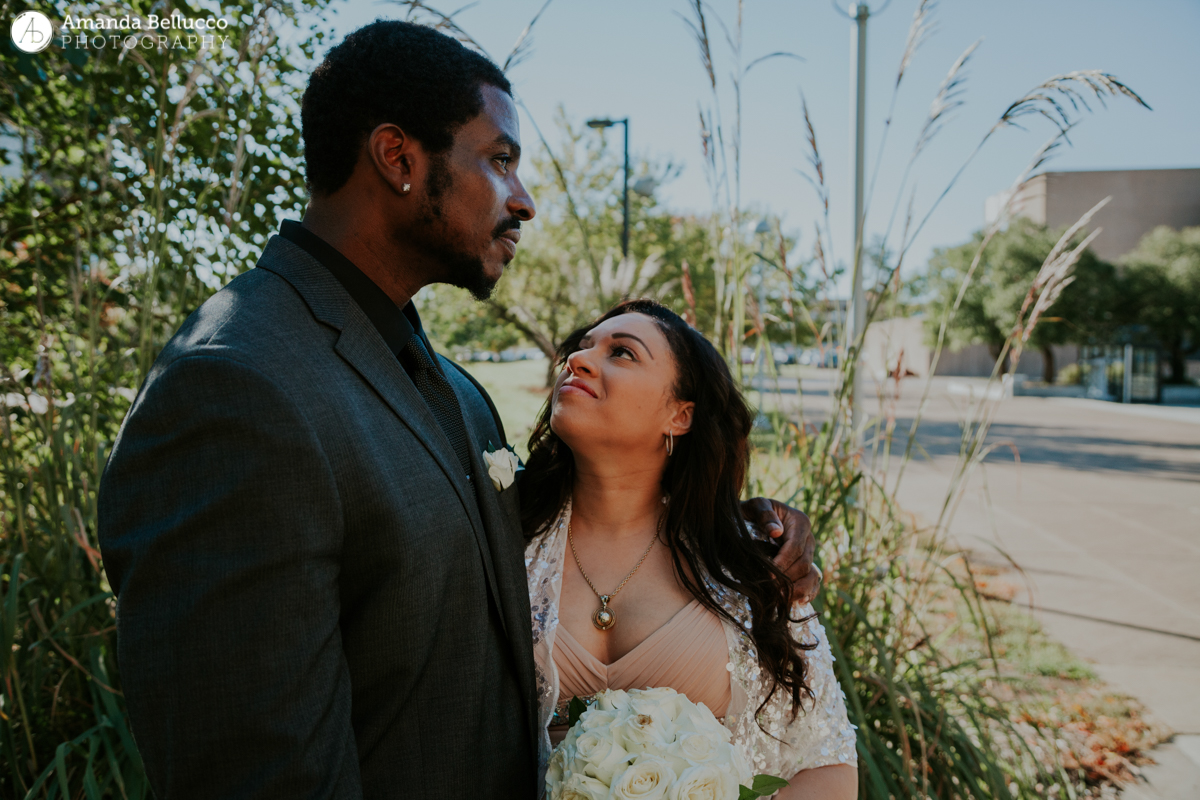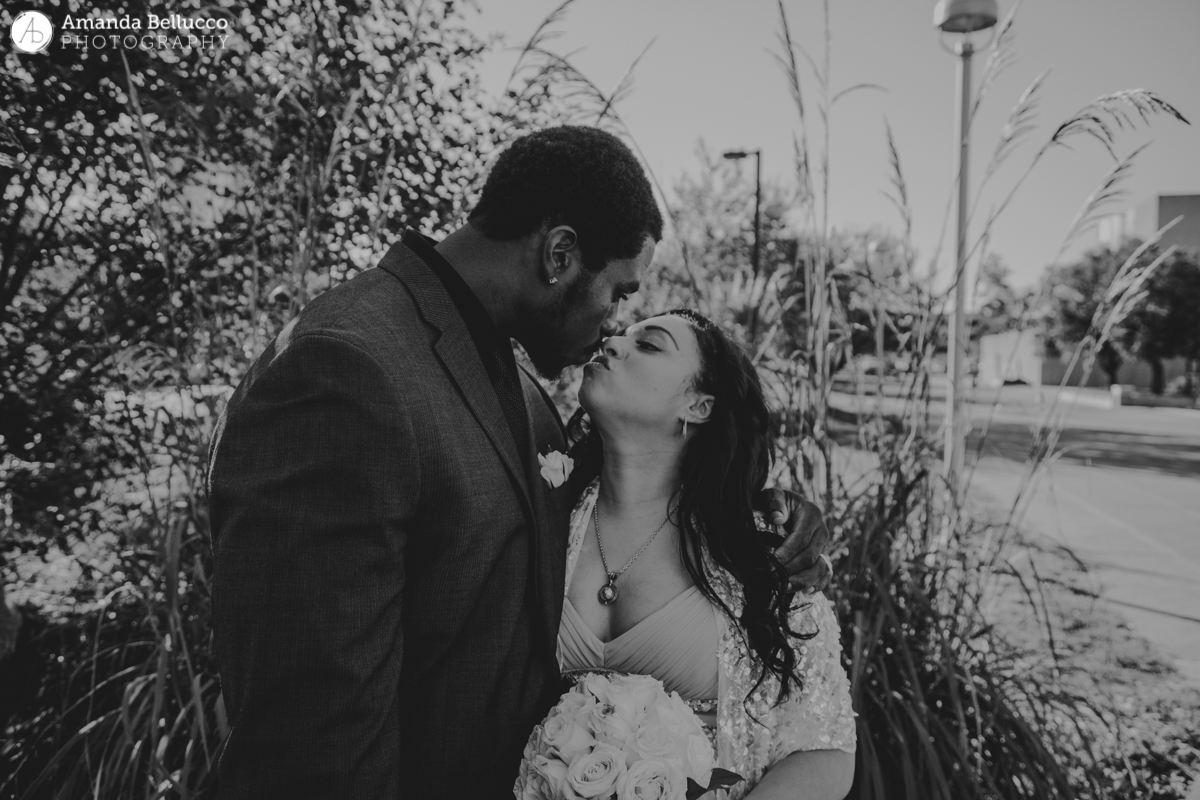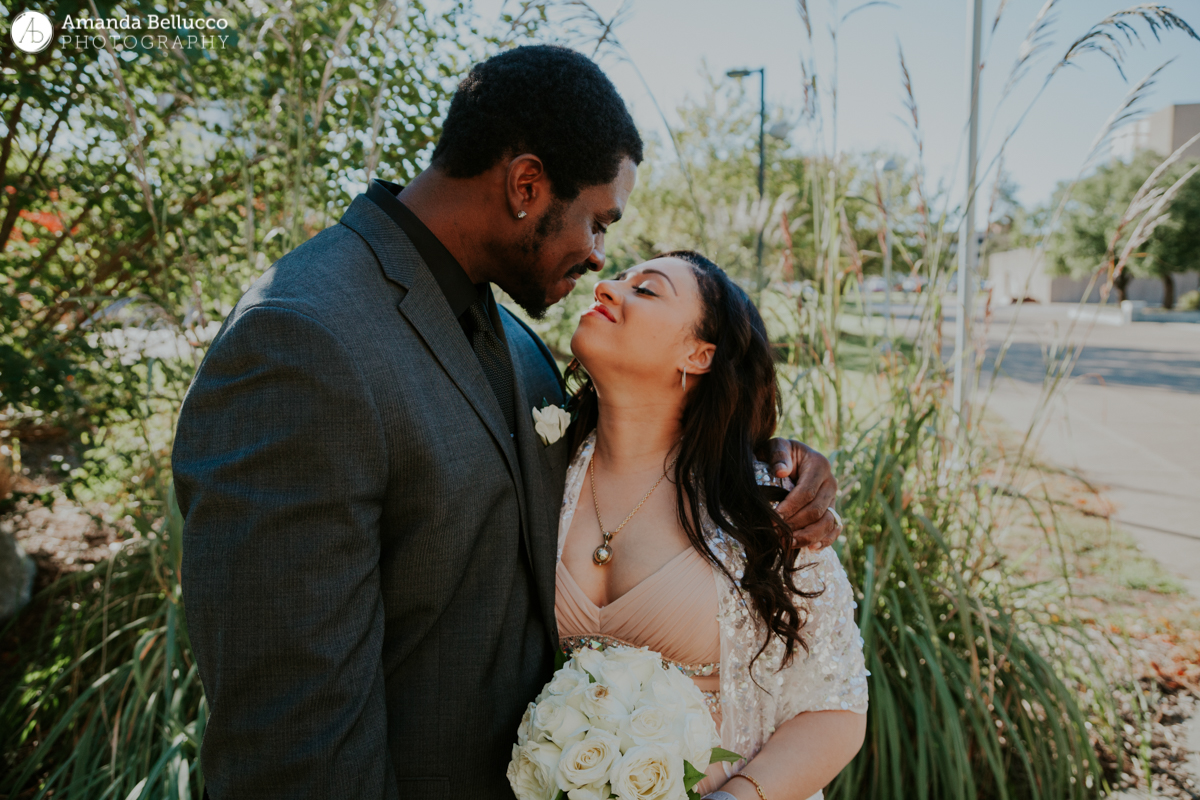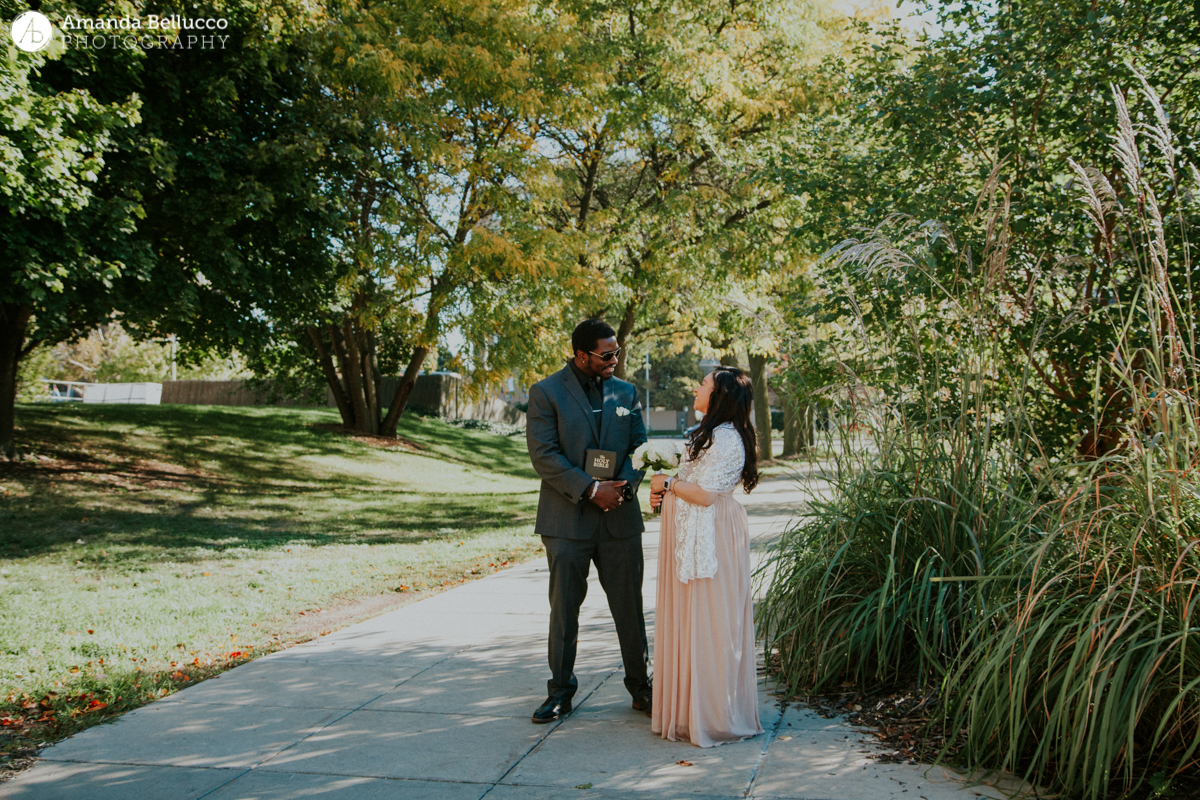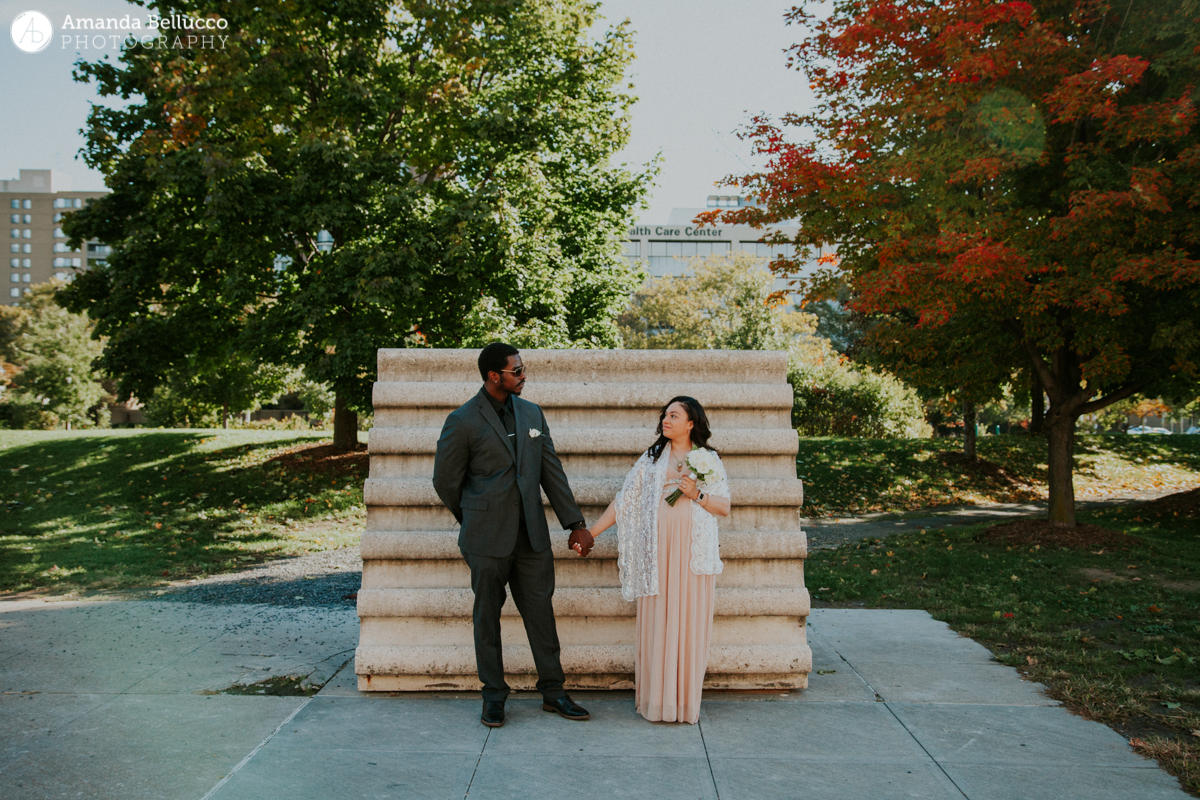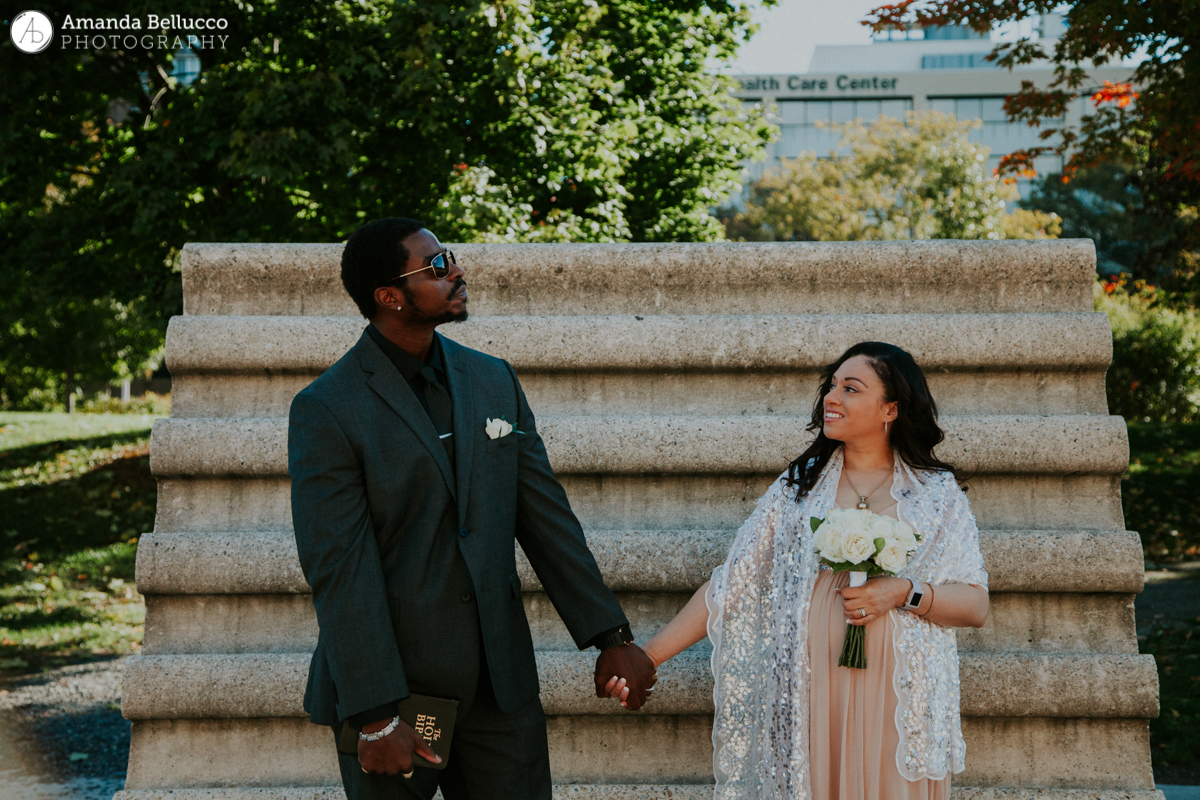 I've always wanted to shoot an elopement. When Rayssa reached out to ask me to shoot hers, I could not wait. Her timing was perfect: the bulk of my wedding season was winding down, the weather was still nice, and fall was just settling into its pretty colors. We had a perfect early morning with bright sun and a blue sky.
She stunned in a light peach gown and sequins while Rhaukeem was her perfect accompaniment in a dark charcoal suit. Their court ceremony was short and sweet, with two dear friends standing beside them as witnesses. After that, we drove down the street to the Everson's courtyard (I really love it there) to get some more photos. Earlier these two shared with me that they have been a part of each other's lives for many, many years. It shows, and it was very special for me to be (even a small) part of their wedding day.
I spoke too soon before about my wedding season ending. Now it has! But I maintain the same sentiment: There couldn't be a better way to finish the year out.
Wishing you two endless love and happiness.